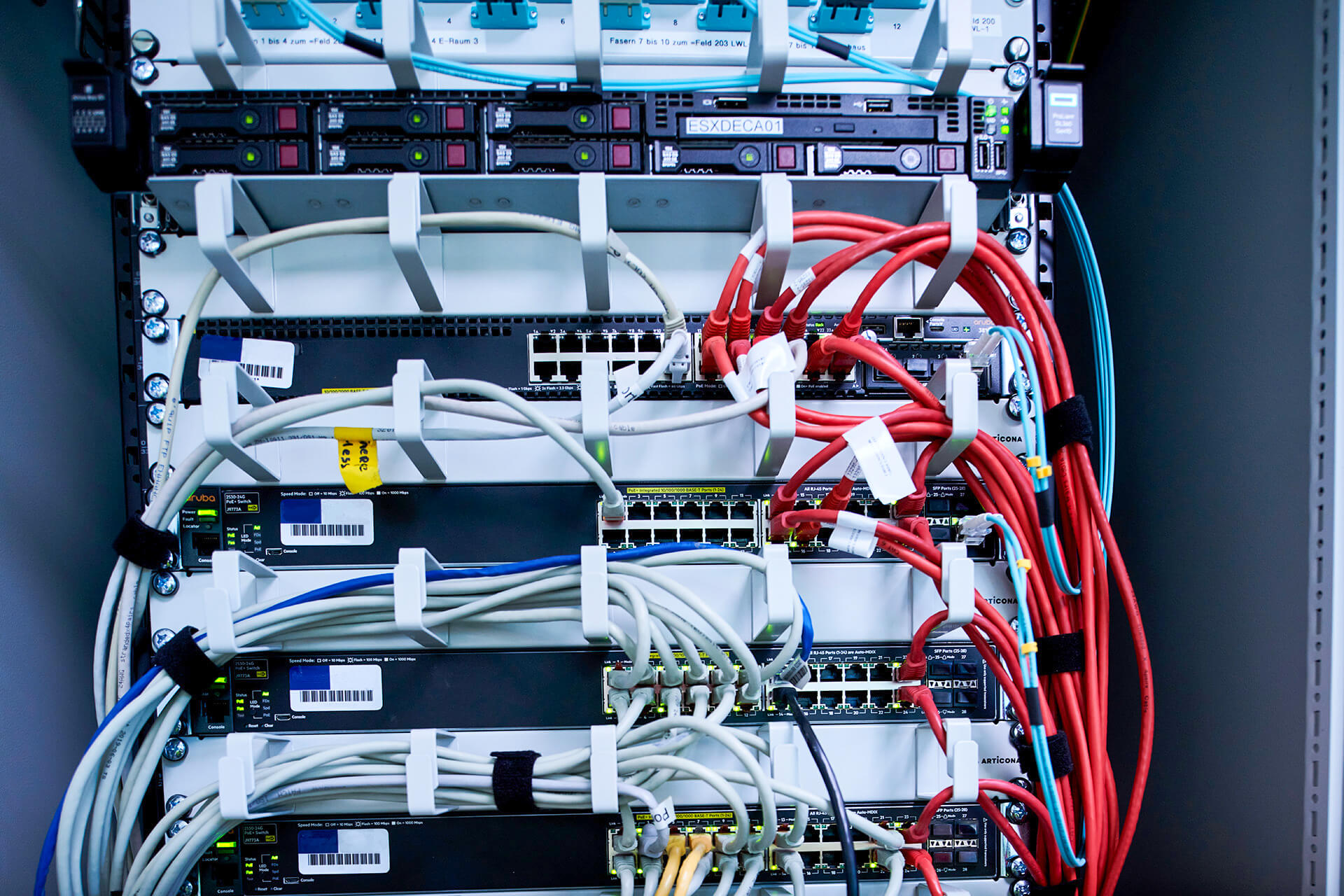 Network technology
Their full bandwidth Performance and security
Perfectly networked: This is how you create the prerequisite for economic work
For the profitability of your business, you need structured, secure and powerful network technology. We are your competent support for this! At SCHULZ, we offer the complete spectrum of know-how around the optimum components for networks of all kinds.
With many years of experience in this highly sensitive security area, we can implement your complete accounting centre in no time at all – from the non-interruptible power supply to IT server cabinets and air conditioning. It goes without saying that network security has the highest priority.
Reliable network technology from SCHULZ: the Installation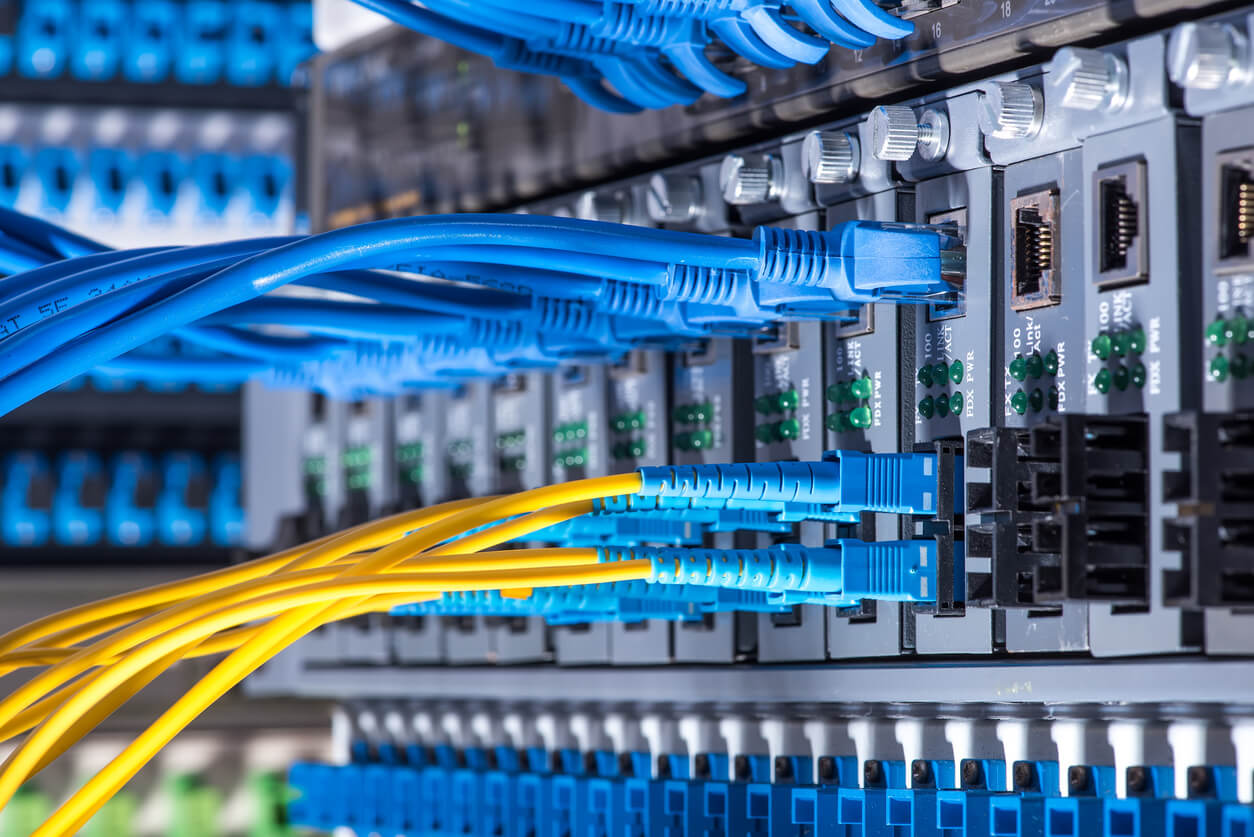 The demand for bandwidth for fast Internet, communication and IP applications is growing continuously. In order to provide you with a powerful, stable and secure network, we rely on fibre optic technology, among other things. If you choose us as your competent service provider for network technology, we will take on all tasks from connection technology to measurement technology and network maintenance.
Our know-how in detail
Design of high-performance fibre optic cables (optical fibres)
Structured cabling with CAT 7
Innovative measurement technology for network monitoring and maintenance
State-of-the-art optical fibre splicing technology
One of the crucial components: the data centre
Your ability to work stands and falls with a reliable and well-functioning IT infrastructure. We implement secure and highly available systems that guarantee a reliable connection between your different locations, branches and with customers and suppliers.
When building your data centre, we use the latest, energy-saving technologies – combined with pioneering building technology. Your IT is thus reliably protected against failures due to water, fire, smoke gases or other disasters.
Indispensable: a non-interruptible power supply
Even a short power failure in process control or IT can result in very high costs. That is why a non-interruptible power supply in the area of IT infrastructure is enormously important for you. We protect your technology from failures and set up redundant systems. In this way, you benefit from a secure availability of your network technology and minimise downtimes – for example in production.
Our experience clearly shows: A non-interruptible power supply pays for itself in a very short time, often after just one bridged power failure.
We are here for you


Your contact options