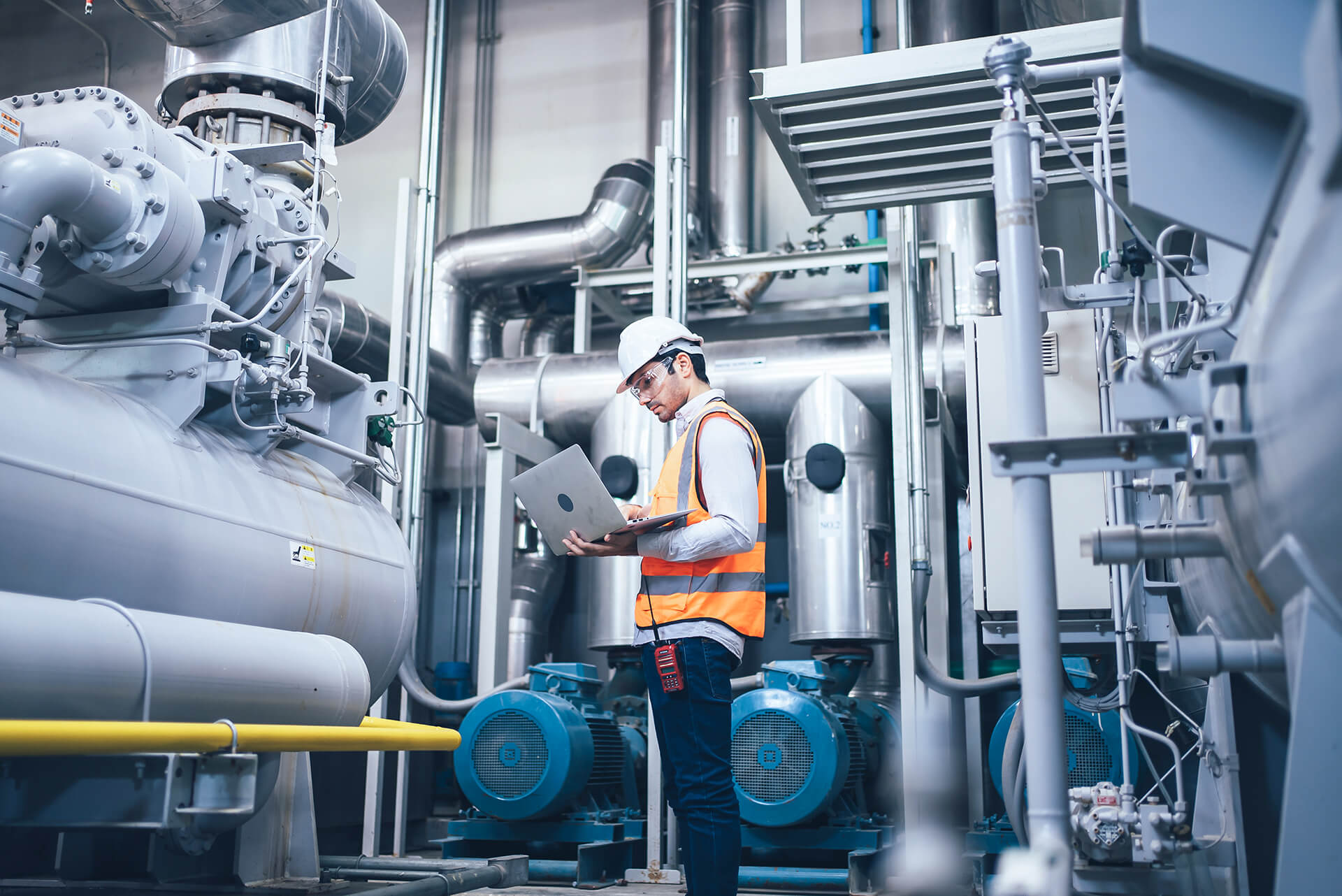 Energy management
We equip your company for tomorrow
How to use energy efficiently in the long term and save a lot of money
With first-class energy management, you can quickly reduce energy consumption in your company by 30 percent or more. This means more efficiency and lower energy costs for you – regardless of your industry and company size. We make these energy saving potentials visible for you. We build energy monitoring solutions and also help you generate funding opportunities. Our services also include the introduction, implementation and monitoring of energy management systems and energy audits. With a certification, you can not only meet the legal requirements, but also strengthen your competitiveness and contribute to environmental protection. An unbeatable combination in energy management.
So that you do not miss out on any funding opportunities again (without cost risk)
There is enormous potential for savings in energy supply. With our expertise in electrical engineering, you know exactly how to achieve an increase in energy efficiency and promote eco-balance at the same time.
The state subsidises many of your investments for the energy transition – you can find out which ones in an energy consulting with our specialist fidelus Consulting. We make sure that you don't miss out on any funding opportunities here. Together we generate investment cost subsidies that you do not have to pay back. But the best: Since fidelus only works on a success-dependent basis, you do not incur any cost risk.
Secure the fully automatic system for energy management
Our SCHULZ EMS energy management system optimises your energy consumption fully automatically. It ensures the integrated analysis, evaluation and monitoring of the energy situation and implements professional energy monitoring within your company. By linking all processes and energy consumption, any energy consumption that is not needed can be automatically downregulated and switched off.
You receive the SCHULZ EMS as a module to be embedded into our SCHULZ productionstar® process control system, or as a stand-alone solution. Our energy management system makes it possible for you to fulfil the certification requirements as per DIN EN ISO 50001. We provide you with everything you need to manage your energy consumption.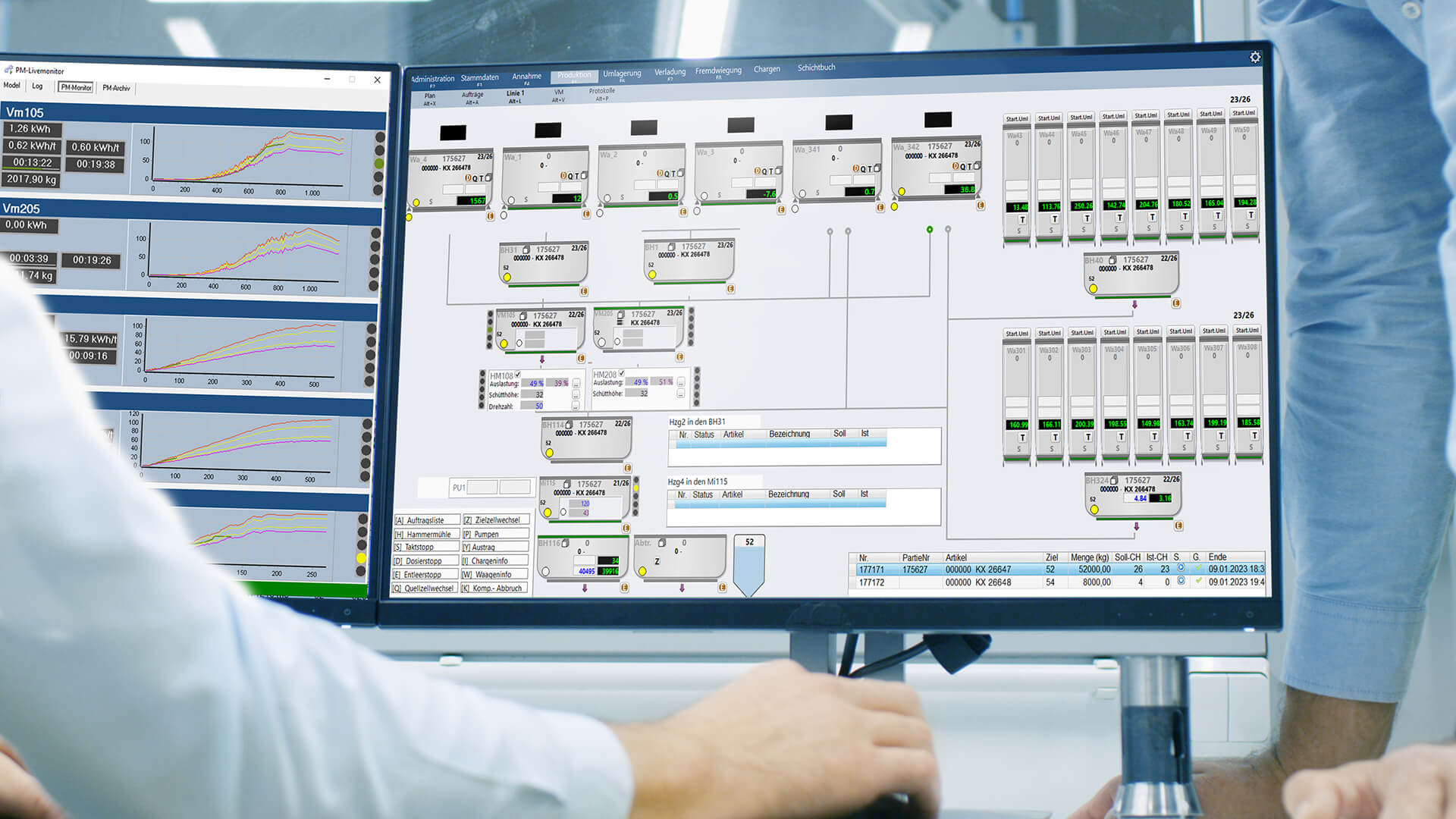 Finally, an integrated solution for your energy supply
With our energy monitoring system, you benefit from a professional and integrated solution to continuously monitor, analyse and evaluate your energy supply. This makes all energy consumption transparent and potential savings visible. Energy monitoring is a useful aid for auditing according to DIN EN 16247- 1 and a major building block for every energy management system. Your energy data can be determined and recorded at different levels, and costs be directly assigned to the proper cost centres through a numerous software functions. Various interfaces enable the integration of energy monitoring into existing ERP applications, building control technology or process control systems. This way, we are guaranteed to find an optimal solution for you.
Energy audit or certification? We find the better alternative for you
Companies that exceed the threshold values established for small and medium-sized enterprises (SMEs) have the choice between an energy audit every four years, in accordance with DIN EN 16247-1, or a certified energy management system in accordance with DIN EN ISO 50001. We not only advise you on which alternative is more favourable for you. We also implement the necessary systems and accompany you throughout the entire audit or certification process. By applying the PDCA (Plan – Do – Check – Act) management cycle, energy consumption in your company can be systematically and continuously reduced. This includes both the evaluation of consumption values and energy costs as well as the acquisition of knowledge for production optimisation and the implementation of subsequent measures.
We are here for you


Your contact options