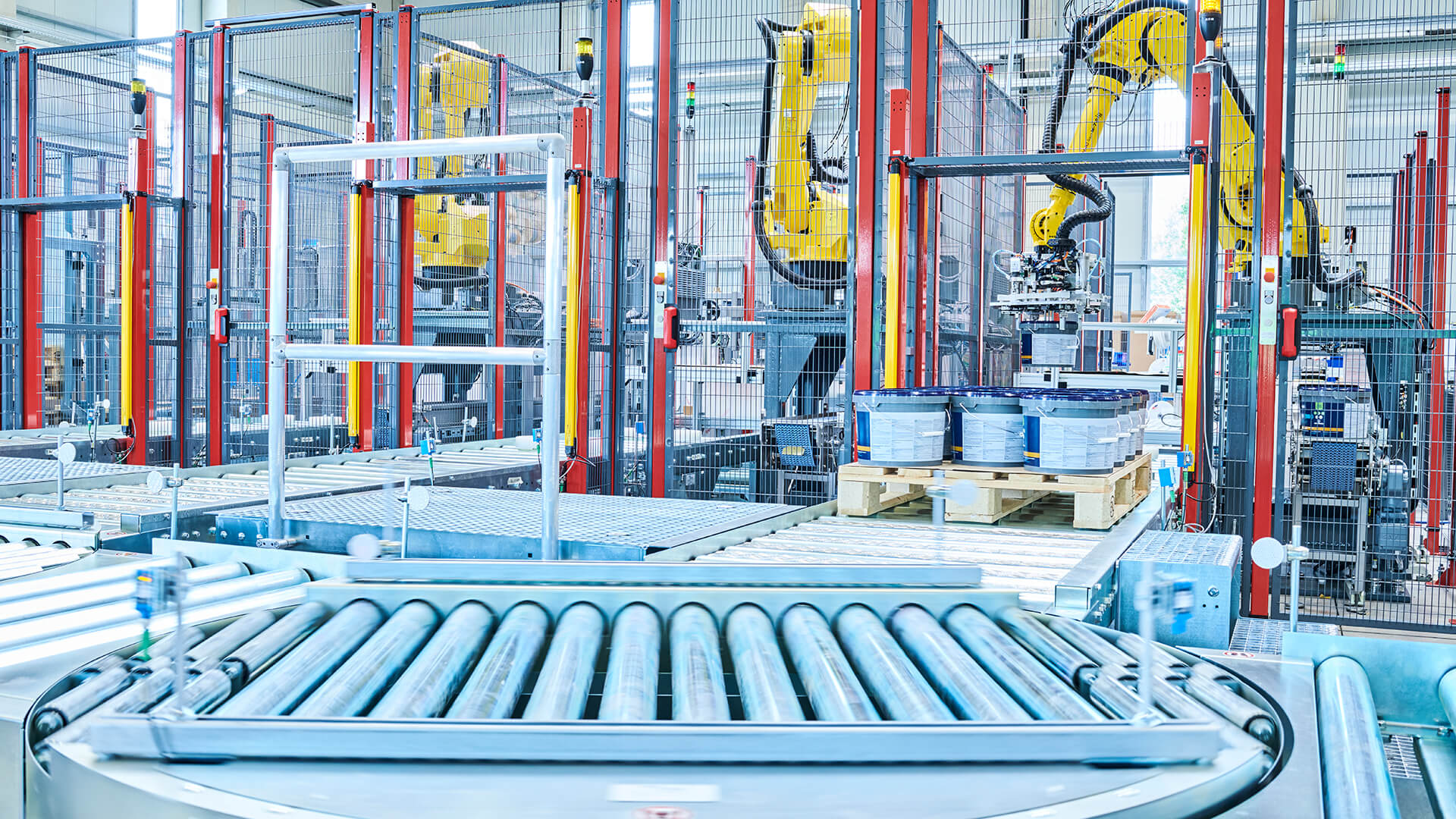 Conveyor technology
How to optimise your Intralogistics
Integrate the material flow into the production process with customised systems
Attachments, personnel or products: Support systems vary widely. We optimise your conveyor technology and implement intelligent systems that can be integrated into your production process quickly and economically. You benefit from an integrated solution: SCHULZ supports you from planning to implementation and takes care of maintenance and service. Increase the efficiency of your material flow and ensure the best possible intralogistics – with our expertise in the various systems.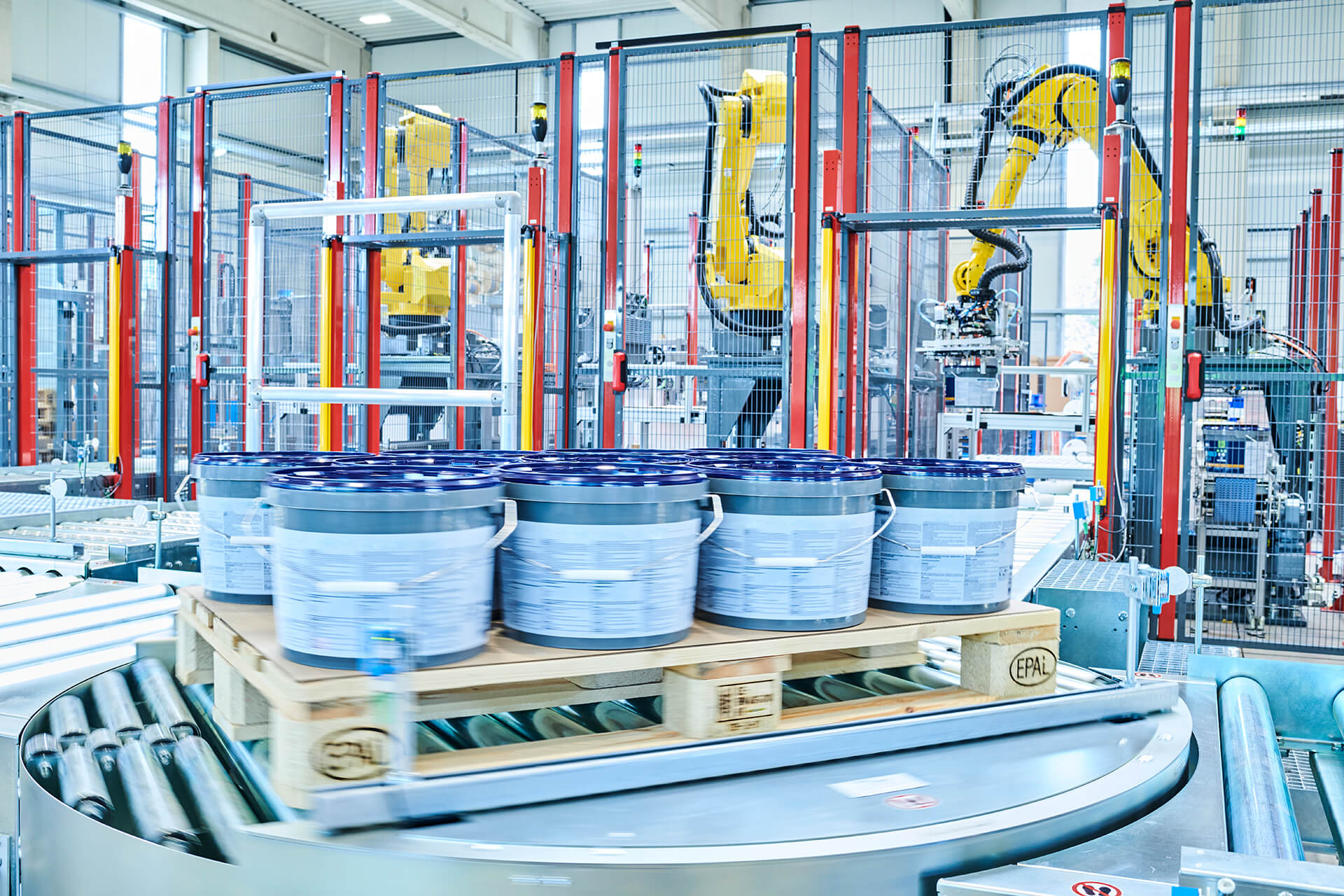 Conveyor technology – our focus
We are your competent partner for conveyor systems and transport systems. Our know-how at a glance:
#1 Automated Guided Vehicles
Automated Guided Vehicles, in short: AGVs, convince through their high flexibility and profitability. We implement units from the small circuit with only three AGVS to complete assembly lines with automatic input and output, driveway crossing and the like – individually tailored to suit your needs. In modern systems, we integrate the energy transfer mostly through an inductance line laid in the ground. Data transmission is often modulated in parallel or directly via WLAN.
#2 Electric monorails
With the electric monorail system (EMS), you can rely on a highly flexible conveyor system that can cope with even the most difficult requirements. The EMS can be optimally integrated into all production processes and can be combined smoothly with other conveyor systems. Such a combination is created for example at synchronised discharge stations if the EMS synchronises its position with an underlying thrust plate belt and lowers and delivers its conveyed goods through the intelligent control.
Our know-how for control solutions in detail:
Autonomous control (unlimited travel on the open road / rail)
Information to the superior process control system
Camera technology to assess the more complex tasks (e.g. arm lock)
Increased safety when stopping and starting
Transfer to other workstations (including floor change)
12-volt power supply of hangers
Accurate position control/synchronous operation during peak times
#3 Heavy duty electric monorail systems
This particular electric monorail system is designed to transport the biggest weights. Our control technology allows various speeds and positions in driving directions and lifting through double tracks and equipped with scissor lifting hangers. Depending on your requirements and specifications, we use a wide variety of chassis controllers (VASS, INTEGRA, for example). Through the communication exchange over the data bus chassis, controllers receive their driving information from our superior PLC.
Proven PLC functionalities:
Ergonomic, individually tailored working height adjustment to the individual employee
Cleaning operation
Maintenance operation
Simulation/circles
#4 Floor conveyor technology
For the control of conveyors below the conveyed material, we offer different systems:
Roller conveyor (skid)
Skid conveyor technology is used in the automotive industry primarily in the body shop, the paint shop and final assembly.
Accumulation chain conveyor
These are ideal for transporting and positioning pallets and boxes.
Chain conveyor (skid)
This conveyor system works with a roller conveyor (skid) that is moved by two chains or one chain with parallel horizontal rolls.
Link and plate conveyor technology
These transport systems are suitable for medium and heavy loads. The transport of machine operators is possible.
Belt and link chains
Conveyor systems with belt and link chains usually form a continuous surface with the rest of the floor to avoid tripping.
#5 Worker conveyor belts
Special car and worker belts qualify for installation work on the vehicle. They impress with the product-synchronous transport of the installation personnel. If your employees no longer have to run along, the quality of work increases, while fatigue and effort decrease. Using frequency-controlled drive technology, we can synchronise the car and worker belts, considering strokes, ramps and conveyor band stops – both for short link chain belts as well as long conveyor belts that transport all of the teams and tool carts.
#6 Container/tray transport
Are you looking for a conveyor technology for the transport of small parts? A small parts container (KTB) is usually the right choice for this. Stackable on pallets or as a single container, we supply the complete electrical, control and identification technology, including the ERP connection in order to optimally implement your logistics processes.
Our strengths in detail:
Identification technology: Cameras, bar code, RFID
Automatic palletising / de-palletising
Material flow computer
Connection to ERP systems
#7 Pallet conveyor technology
We offer special pallet conveyor technology (pallet conveyor technology – PFT) for the in-house transport of all pallets. Thanks to our smart control technology, we integrate this conveyor technology flexibly and economically into your operating process. We are also happy to take on an extension for you at any time. Energy-saving drive technology ensures smooth transport – for example between production, warehouse, order picking and dispatch. Your advantages: lower operating costs and future-proof technology.
Do you want customised, efficient conveyor technology for your production? Then SCHULZ is the right address for you. Contact us today for more information – we look forward to implementing your project together and successfully.
We are here for you


Your contact options