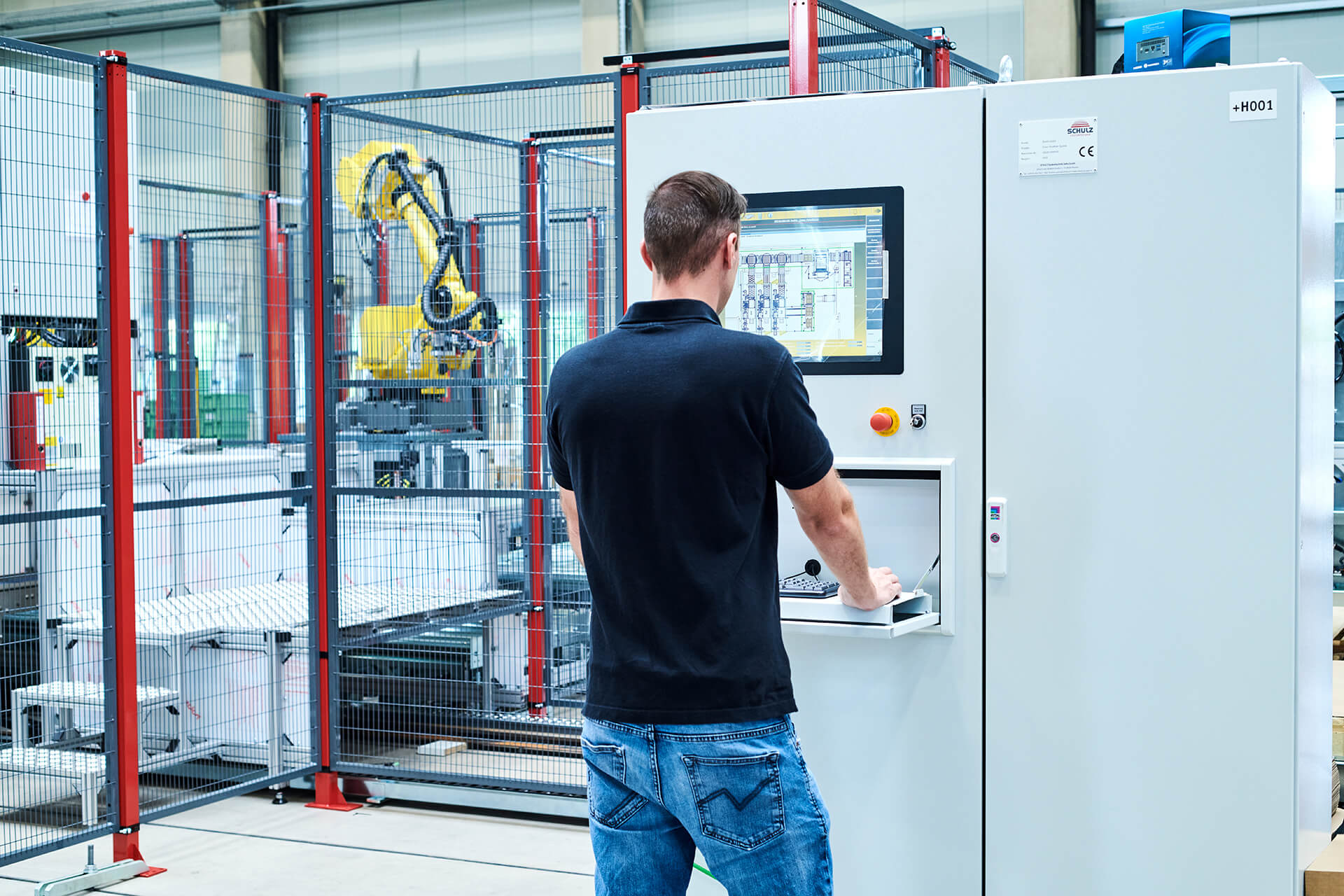 Control technology
With us your processes run smoothly and safely
Achieving the goal faster with integrated automation
Avoid unnecessary detours and build directly on our solutions in the field of automation technology. Because we are your professionals for control technology. We develop systems with which you can efficiently control and visualise your industrial processes. In doing so, we combine complex systems into a sensible whole ensuring the perfect interaction between the individual components – customised and based on your requirements and needs. Use our expertise to optimise the control setup in your company.
This is how we make the control of your processes more flexible
We rely on the common standard of programmable logic controllers (PLCs) to meet the versatile requirements of automation in different industries. With these sequence controls, you benefit from a high degree of flexibility and can increase the availability of your systems. For this we offer you:
Individual programming by our own highly qualified staff, depending on your needs,
Programming in STL, FBD, LD, sequencers, IEC 61131, SFC and SCL,
Integration of fail-safe and fault-tolerant controllers,
Communication between Ethernet, Profibus, Profinet, ASI and Modbus,
Best possible availability, maintenance and support through standardised technologies,
An intensive system test and simulation before delivery,
Remote maintenance via GSM or VPN,
Quick and easy diagnostic capability with clearly arranged program structure,
Possibility employees training in advance or directly at the plant.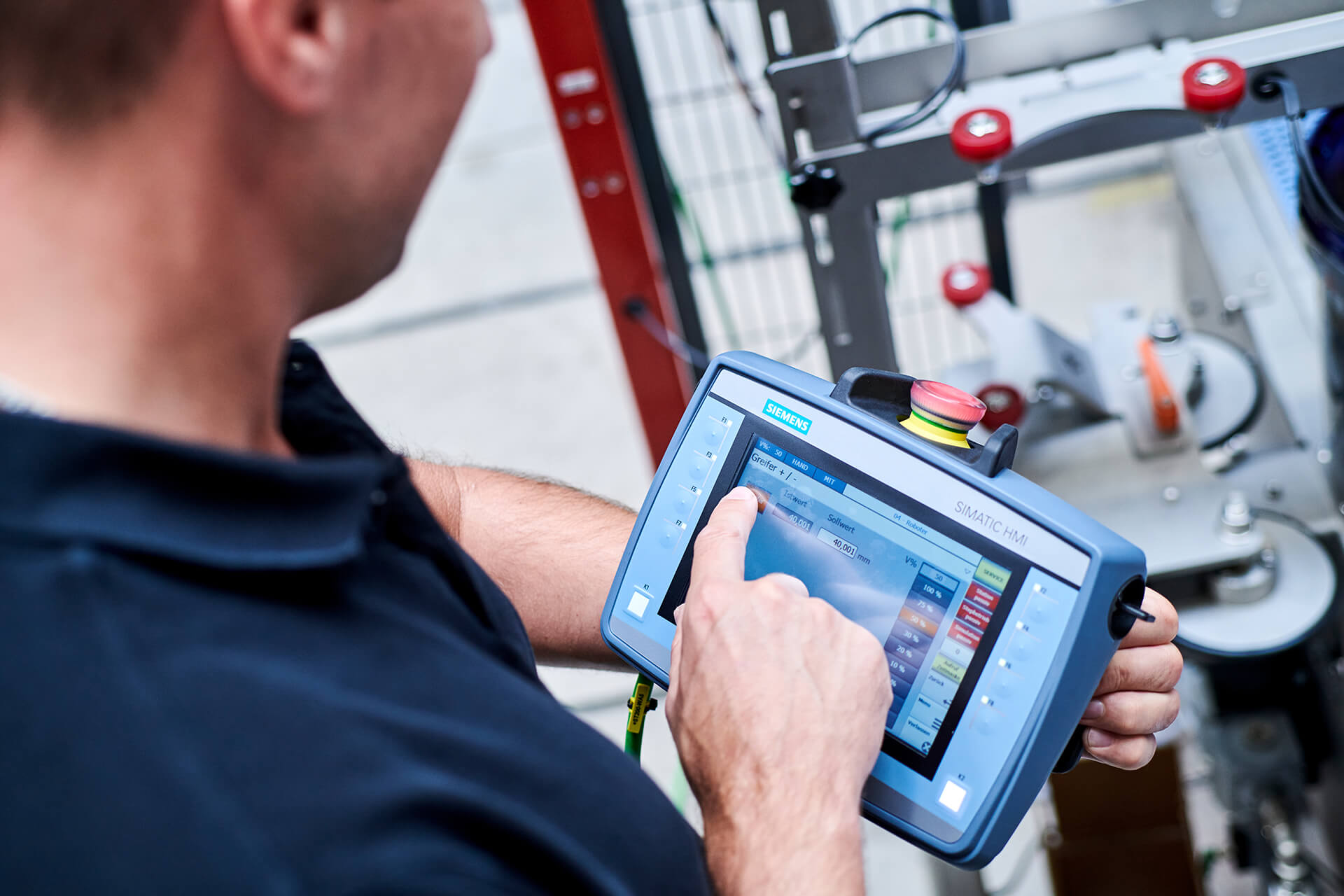 The perfectly matching batch control for minimal configuration effort
Batch production is an indispensable standard – for all batch-oriented production processes in the food, pharmaceutical and chemical industries. After all, you are always extremely flexible with it, because the use of different recipes without configuration effort is no problem at all. From production to cleaning, everything works via this technology.
We implement your requirements and wishes precisely with our own process control systems based on Siemens SIMATIC PCS7 BATCH or Wonderware InBatch from Schneider Electric. In this way, we always develop an optimal solution for your control system for you and your company.
Solutions also specifically for smaller companies
For smaller companies, however, these software packages are often oversized for batch production. Many functions are not needed at all. That's why we also develop smaller batch systems that are precisely geared to the needs of smaller companies.
They are just as flexible and efficient, but precisely tailored-made. All our batch systems log every process and thus guarantee full traceability at all times. In this way, we always build the best solution for you in the field of control technology, perfectly optimised to your needs.
Visualise faster and with less effort
We provide you with the complete package for process visualisation including all operating and monitoring functions – individually tailored to your needs: from a simple text display to a complex, intuitively operable system. This means that you not only have a clear user interface, but also an effective tool for monitoring and designing automation processes.
You can introduce systems quickly, have less training effort and increase employee motivation. In addition, we provide:
We cover the entire product range: Text display, graphic panel, PC solutions,
Redundant visualisation system,
Individual system configuration,
System solutions for various industries,
Language can be set independently,
Extensive diagnostic and control options for all aggregates,
Integrated maintenance functions,
Optimal performance measurement: simple and detailed acquisition and mapping of energy consumption,
Data export options,
Information / email alerts, SMS, etc.
So that your control technology works even better
We supply the automation technology so that you can control and visualise your industrial processes even more efficiently. This is a central part of our services at SCHULZ Systemtechnik.
Don't hesitate and get our expertise in control technology into your company today. We cover your optimisation potential and take your business to the next level with our systems.
We are here for you


Your contact options