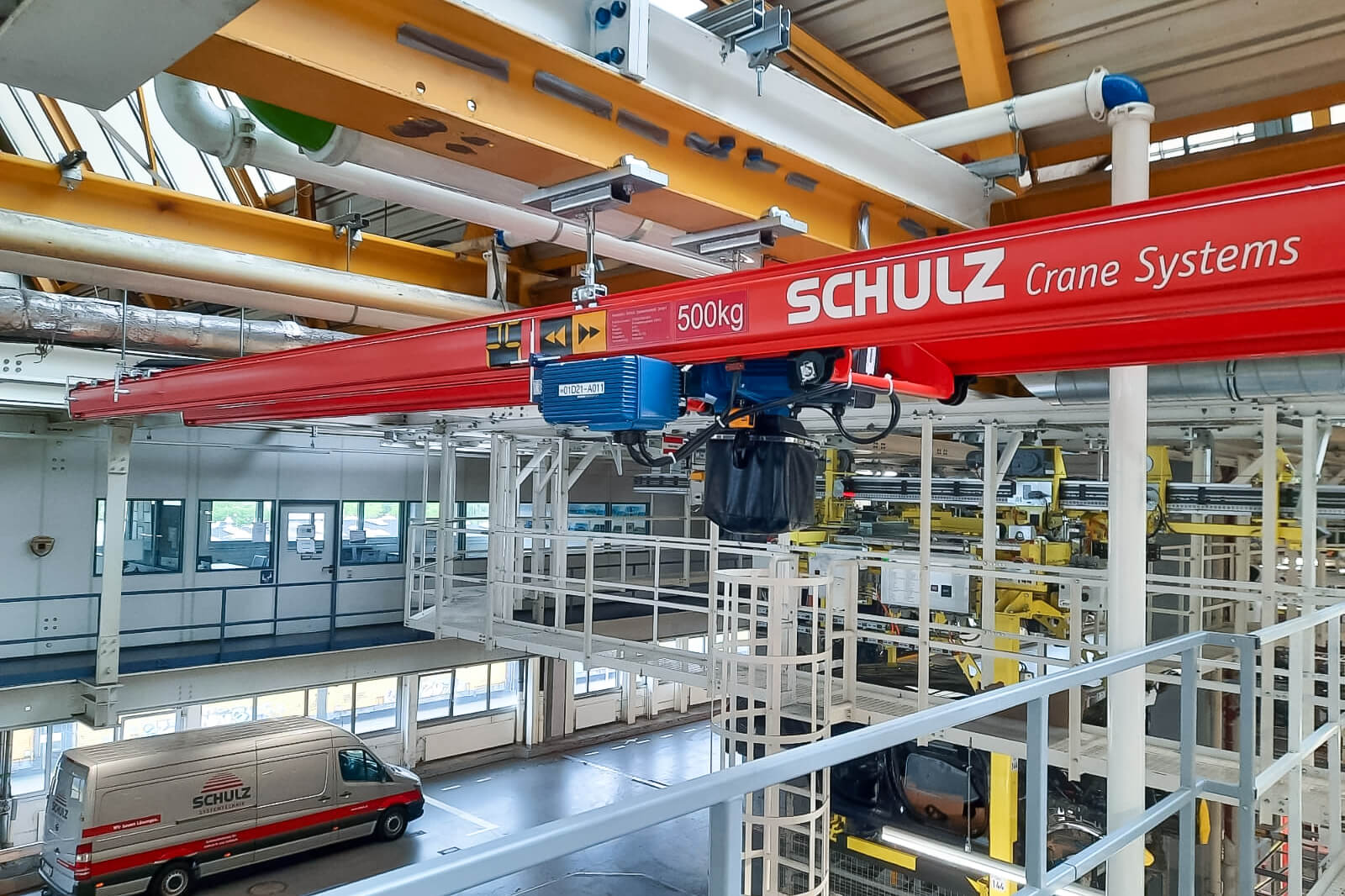 Transporting heavy loads quickly and safely
Making work processes more effective with SCHULZ Crane Systems
Crane systems are used whenever heavy loads need to be moved: Crane systems. Slewing cranes ensure that all kinds of general cargo can be easily and quickly lifted, gently transported and precisely set down.
for instance, on machine tools and in assembly areas or in outdoor storage areas and loading bays. At the same time, they can be installed in virtually any location for loads of between 80 and 10,000 kg. Single and double rail suspension crane systems ensure straight-line overhead transportation for loads of up to 3,000 kg and are extremely flexible thanks to their modular design.
At SCHULZ, we do this too. With SCHULZ Crane Systems we have developed and installed a system for one of our automotive customers, which can be used to quickly transport and dispose of faulty hybrid batteries in case of emergency.
A huge reduction in workload that makes the process much more effective. Easier, faster and safer. "That's what we were when we found the solution," says our project manager Klaus van Koll. It only took us a few weeks to complete the process, from finding the solution to project planning, documentation, assembly, commissioning and acceptance by a crane expert."
We are here for you


Your contact options