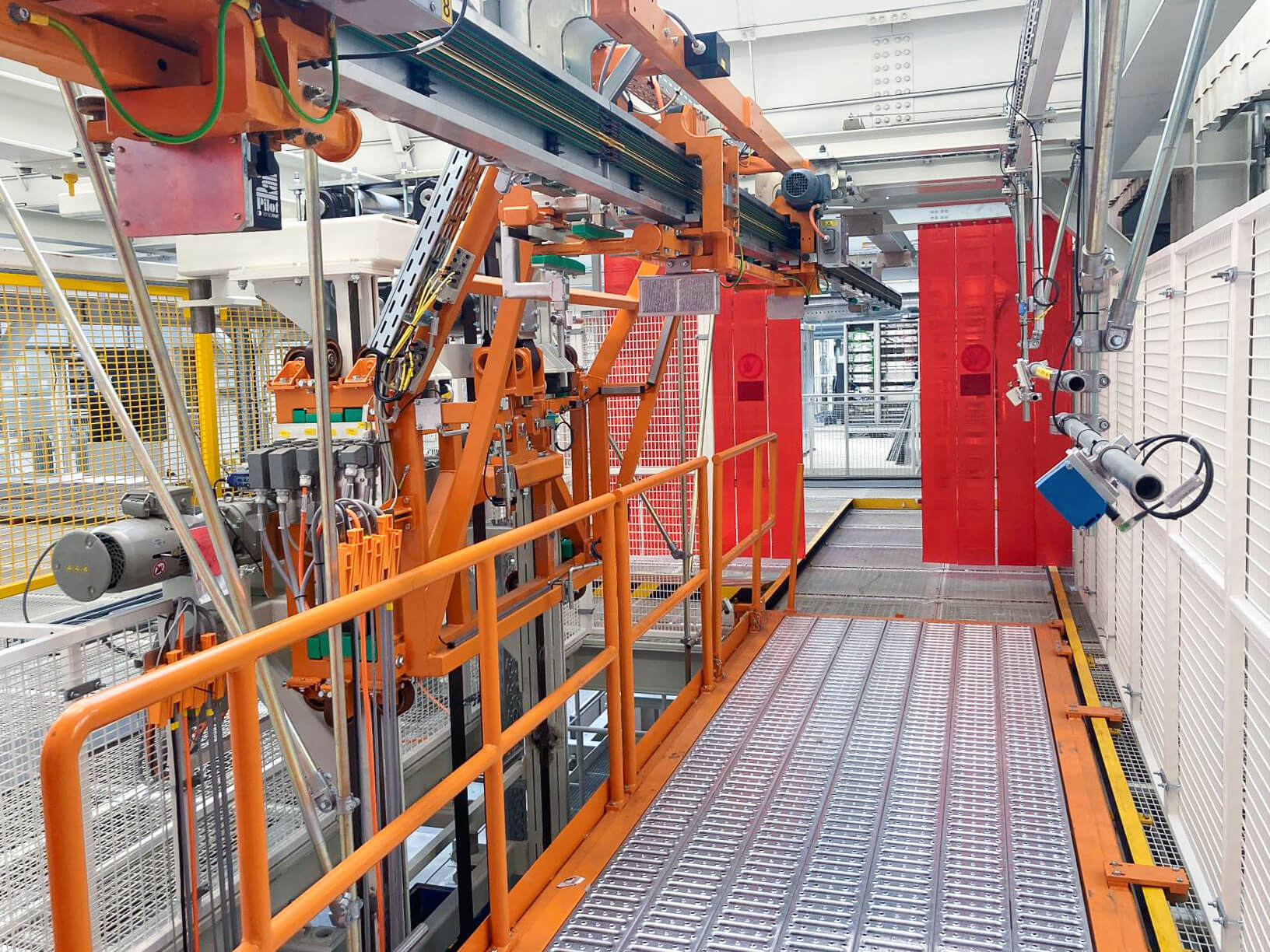 The course has been set – for the new ID.4
More speed, flexibility and productivity thanks to control technology migration
The ID.4 has been rolling off the production line at the Volkswagen plant in Emden since spring 2022. In future, the plant is to become a pure e-factory. New production halls and a logistics building are being built for this purpose.
"With the start of ID.4 production, the car manufacturer is taking the first step," says Stephan Heuer, project manager at our site in Wallenhorst. "We are automating the electric monorails for the production of the electric model on behalf of the conveyor technology manufacturer ROFA." It's about dismantling existing equipment and rebuilding it in another hall for the assembly of the new model.
In total, about 1,500 metres of track with two lifting stations, four floor lifters and numerous switches are involved. The fully automatic pick-up of vehicle parts in order to transport them to the respective assembly location at the right time requires many different operations. We take care of planning and engineering, CAD design as well as programming and the realisation of interfaces for upstream and downstream systems. We also supply the necessary control cabinets and operating elements.
We were able to convince the car manufacturer to migrate the control technology for the work in the new TIA portal from Siemens at the same time. This way, he is not only equipped for tomorrow's requirements, he benefits above all from faster commissioning, higher productivity and significantly more flexibility.
We carried out the work during ongoing operations and major conversions during the factory holiday. Overall, the timeline was very tight. "It's challenging enough, especially during the pandemic," says the project officer. "But thanks to our many years of experience in automotive construction and the support of our colleagues at the Bremen site, everything went according to plan. The customer's conclusion is correspondingly positive."
We are here for you


Your contact options