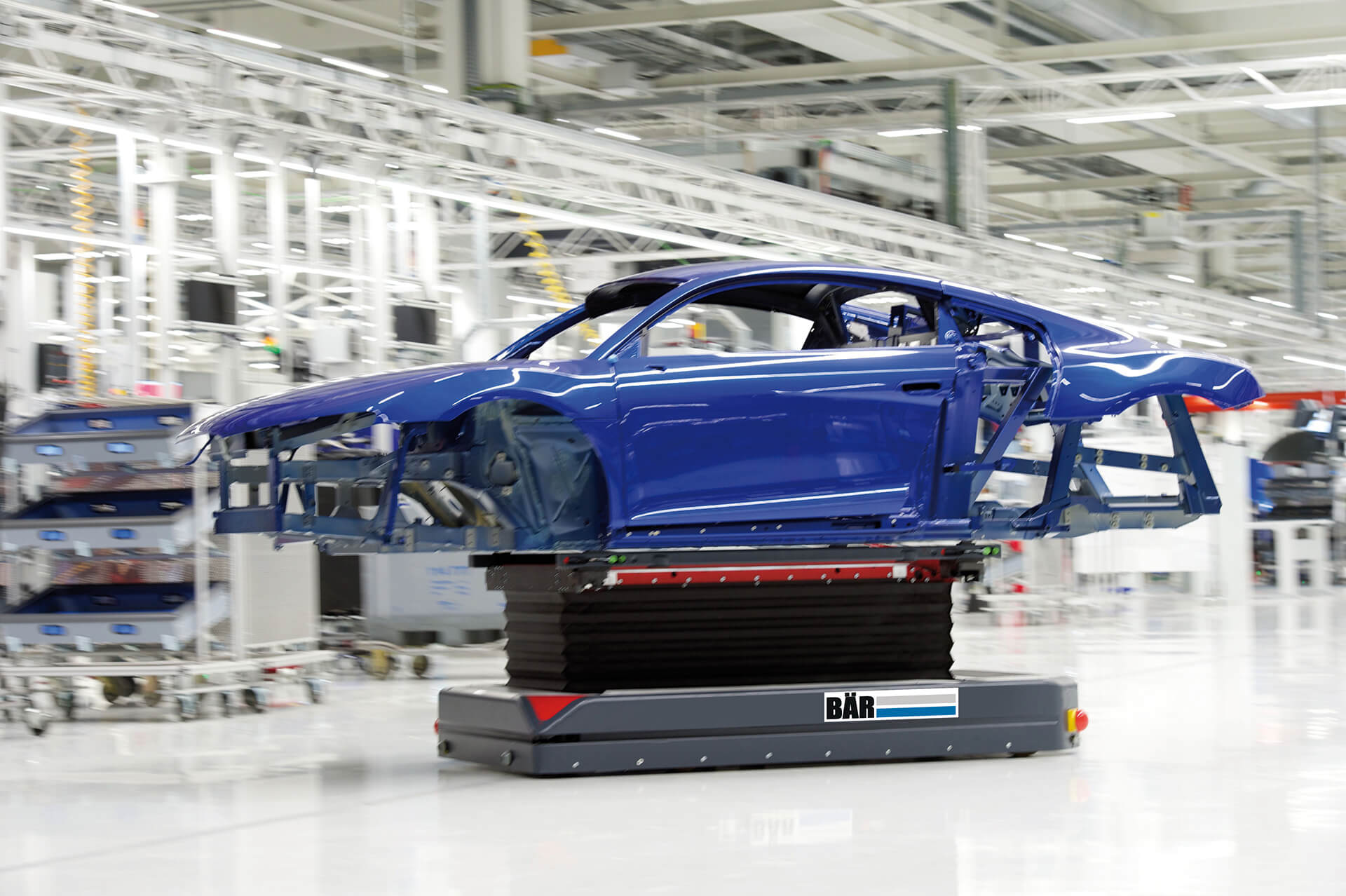 Highly efficient automotive assembly: New control system with smart safety concept
In automotive manufacturing, automated guided vehicles (AGVs) are increasingly replacing classic push platform or electric monorail conveyors (EMS). The advantage lies in the simple change of the course or belt course and the simple change from flow to cycle operation. Highly efficient assembly and maximum flexibility are made possible because individual assembly areas can be extended without interfering with the building structure.
From the manufacturer of the transport vehicles, BÄR Automation, we received the order to develop a new master control system according to the automation standard of a car manufacturer. "We had already built up extensive know-how for a similar task for another plant engineer, so we were able to score points with that," reports our colleague Mark Borowsky and project manager for this order. In addition to the control system, we also supplied the electrical installation of the charging stations for the battery-powered transport systems as well as the belt and WLAN peripherals and implemented construction and assembly.
A small challenge was the security concept. An AGV must stop immediately if people come near it. This is normally implemented with the predictive scan field of a personal protection scanner. However, the workers can only work economically with a certain assembly leeway, i.e. with the smallest possible monitoring area.
We solved this in cooperation with BÄR with an additional safe distance monitoring in the system control. It ensures that in the belt area the AGV can travel with a minimum scanner field. Only when the distance falls below the permanently monitored minimum does the system trigger a safe stop. The control system, which was developed in accordance with the Group standards, ensures a smooth production process and minimises downtimes.
An extensive understanding of the needs of automotive production and its processes, as well as SCHULZ's high degree of flexibility, led to a smooth and punctual production process, despite a very tight schedule.

Philip Kirmse, General Project Manager BÄR Automation
We are here for you


Your contact options