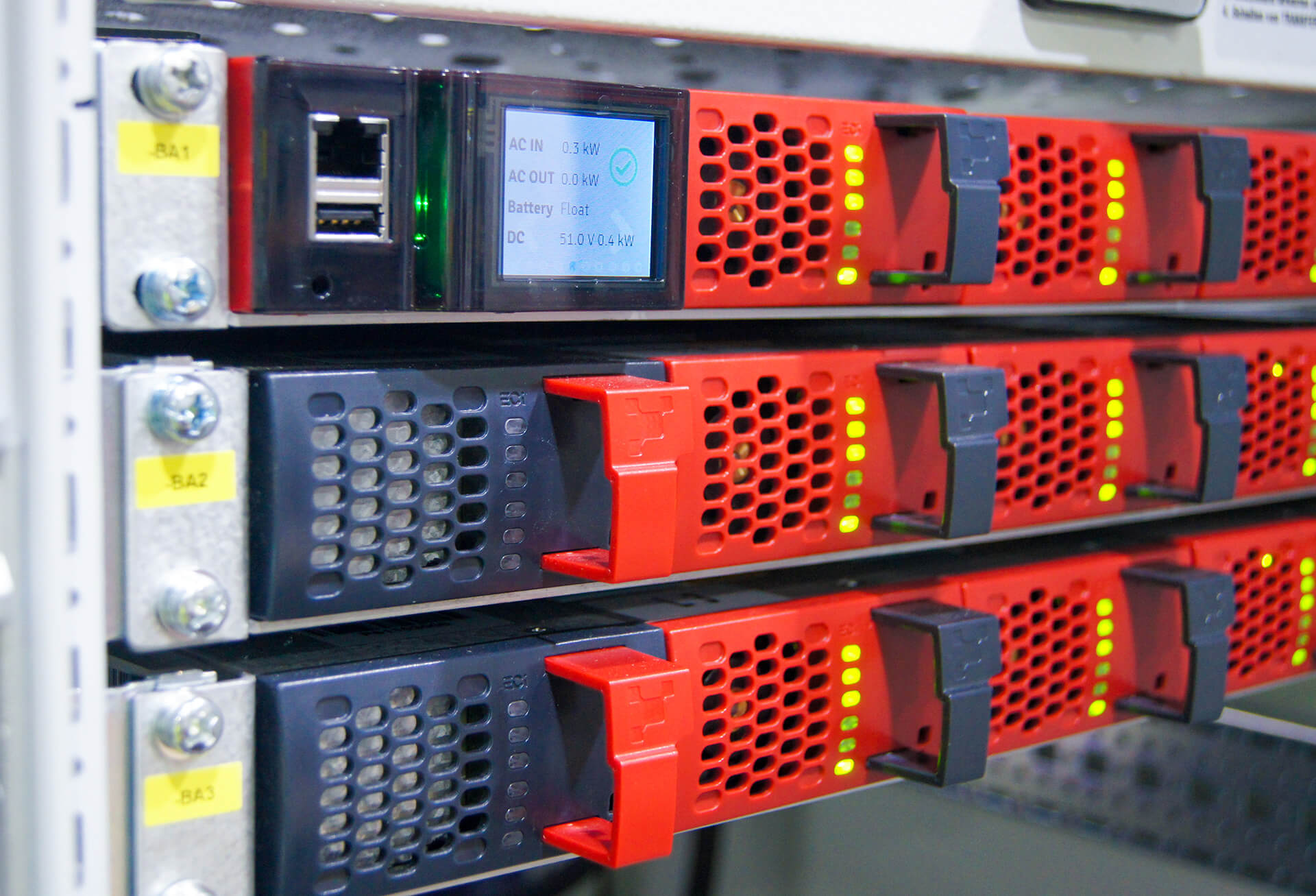 Promote safely in an emergency
A non-interruptible power supply thanks to battery storage technology
In the event of a fire, fire doors in many production halls prevent the spread of dangerous smoke gases and heat. Danger is imminent if there are objects inside the gates and the power fails. Then the gates close automatically and the objects are squeezed in.
In order to prevent such a scenario, we should develop a solution for a major car manufacturer that would step in here in the event of a fire. Specifically, it was about partial sections of an electric monorail system (EMS) between two fire protection gates. "There is indeed a backup power system," our project manager Erik Pätz tells us. "However, this cannot maintain the voltage without interruption. Control and communication technology would fail and require a restart." Valuable time needed to drive the car parts hanging on the EHB to safety.
After extensive analysis and risk assessment, the only option for our colleagues at the automotive base in Wolfsburg was to implement a non-interruptible power supply (UPS). We have experience in this field through our cooperation with our partner company, the battery storage manufacturer Commeo from Wallenhorst.
Together we have developed a concept for the implementation of this technology – from engineering to digital design to control cabinet construction as well as adaptation of the control technology and commissioning. "With the battery storage system from Commeo, the car manufacturer not only benefits from a securely functioning solution," explains our automotive base manager Manuel Friedrich. "It is also the economic and ecological composition with which the manufacturer scores in the market."
The system is made up of many individual modules that can be combined for any conceivable application and scale. Housed with an intelligent plug-in system in a Rittal control cabinet, it can be precisely dimensioned for any power requirement. Subsequent expansion is also effortless – a considerable gain in flexibility.
With the battery storage system from Commeo, the car manufacturer not only benefits from a solution that works safely – it is also the economic and ecological composition with which the manufacturer scores on the market.

Manuel Friedrich, SCHULZ Systemtechnik
We are here for you


Your contact options