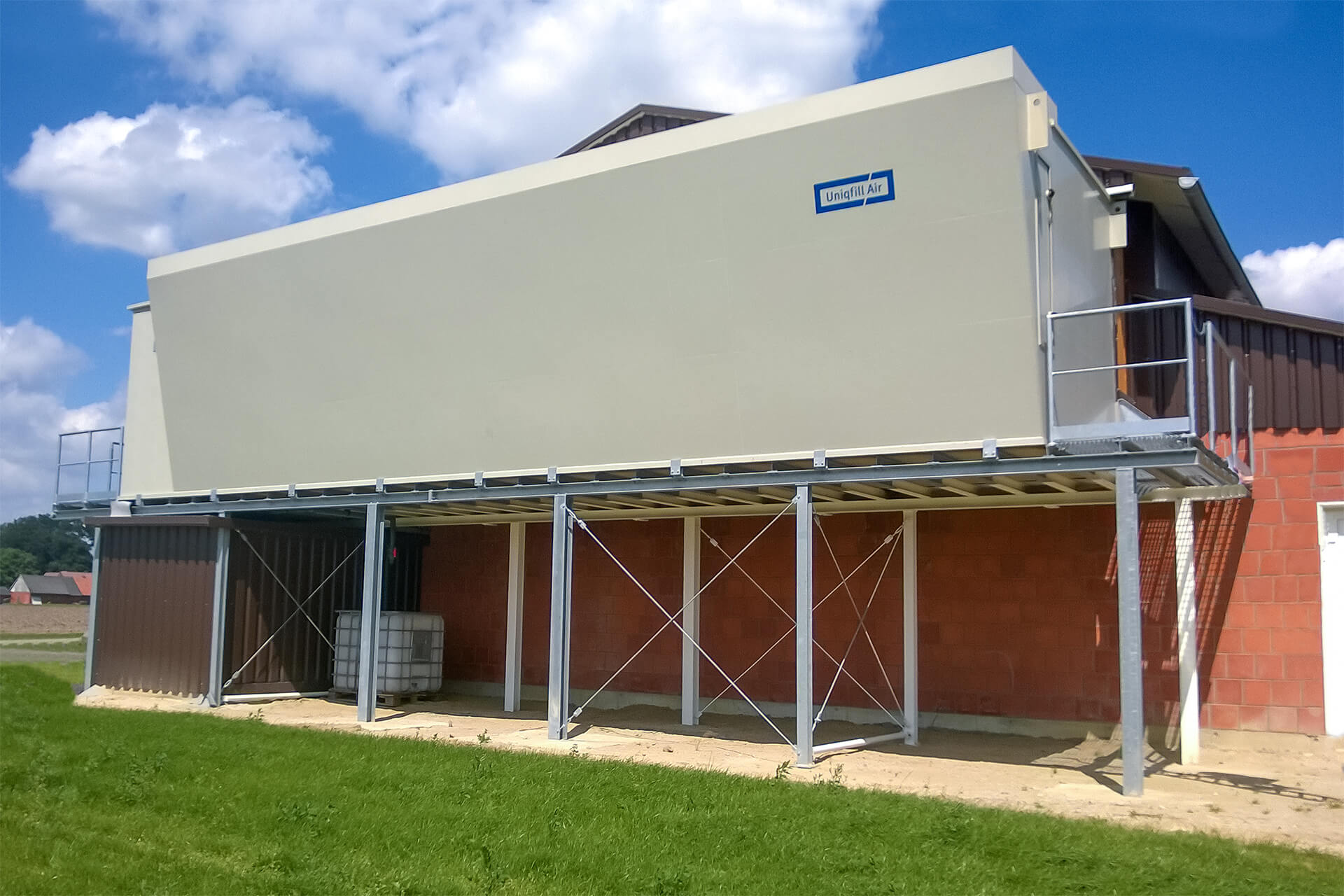 Perfect climate in the barn
Turnkey plant with best conditions for humans, animals and the environment
The new construction of a fattening house for 1,100 pigs was the order of a farmer from the
Oldenburger Münsterland, who has relied on our reliable barn technology for many years. Knowing full well that with us they receive turnkey solutions from a single source: From planning to implementation and subsequent service.
This time, too, we have relied on the most modern and efficient technology. This included air conditioning and ventilation technology, feeding system, water supply, housing, air purification and electrical engineering. "A well thought-out air conditioning and ventilation concept is always particularly important," says our colleague Markus Wiese, the responsible project manager. "It is crucial for optimal environmental conditions. This allows the biological performance potential of the animals to be fully utilised."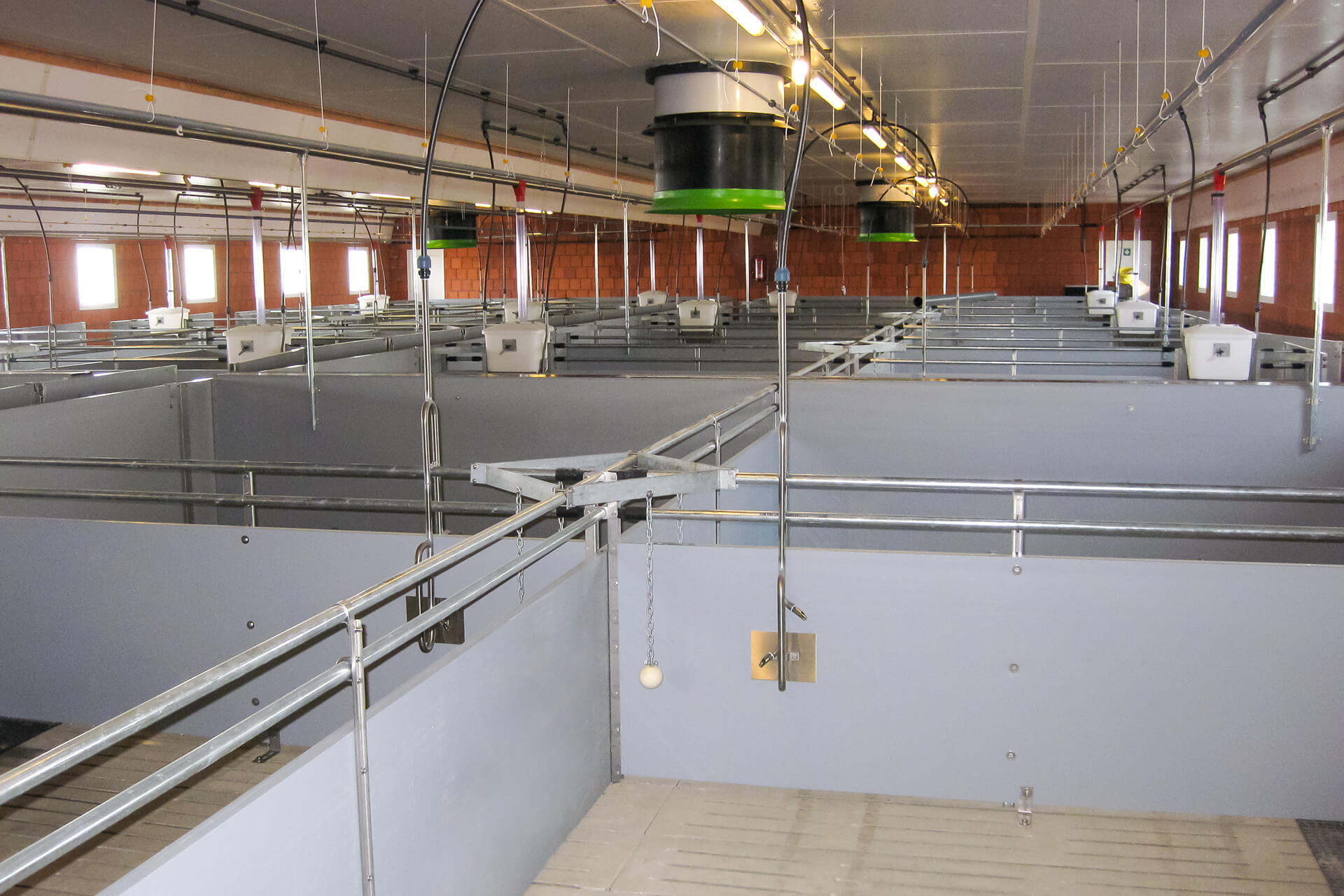 The pig fattening facility complemented two existing fattening houses, is 80 x 20 metres in size and consists of two compartments. Fresh air is supplied via the eaves into the roof space and through slotted aisle elements in the compartments. Water, feed, heating – everything is controlled comfortably and fully automatically via Fancom barn computers.
The farmer also makes no compromises when it comes to air purification. "We implemented this with Uniqfill's Chemo+ exhaust air scrubber, which was specially developed for pig fattening and certified by the DLG," the agricultural expert continues. A central extraction system directs the stale air to the two-stage exhaust air filter on the gable end. The filter water produced is collected to be used later as fertiliser on arable land.
We also took care of the entire electrical installation of all trades involved in the construction. Overall, the client was very satisfied with the new barn construction. He placed particular emphasis on animal welfare. In addition to the optimal air-conditioning technology, he also had play chains, nibble tubes and fun boxes installed to keep the animals occupied.
The passionate farmer's latest field of activity is raspberry cultivation. Here, our climate experts support the berry harvest and processing with special ventilation technology.
We are here for you


Your contact options