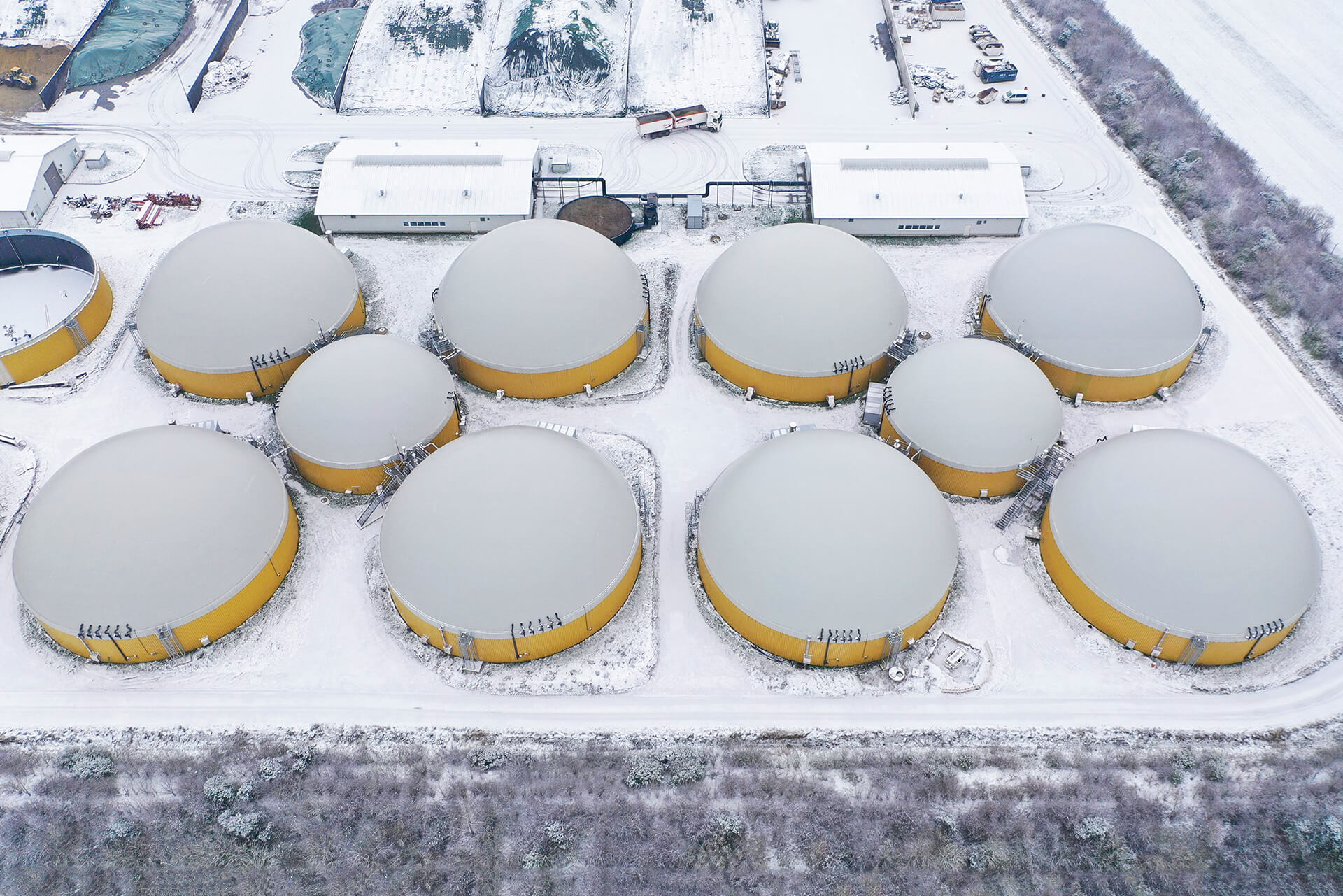 Organic LNG from South Oldenburg
ADVANCED BIOFUELS FROM GERMANY'S LARGEST INTEGRATED LIQUEFACTION PLANT
It will start operations in the second quarter of 2023. The bio-LNG liquefaction plant in Güstrow. The biogas plant built by EnviTec Biogas at the time, which is the largest in Germany and was bought back for conversion and own operation, will in future produce about 9,000 tonnes of the fuel annually and make it available for greener heavy-duty transport.
At the same time, around 100,000 tonnes of CO2 are saved per year. The biogas all-rounder thus sends an important signal in favour of climate change in the transport sector. CO2 is also produced during the liquefaction process. It is cooled and sold in liquid form in food quality to the beverage industry, thus replacing fossil CO2.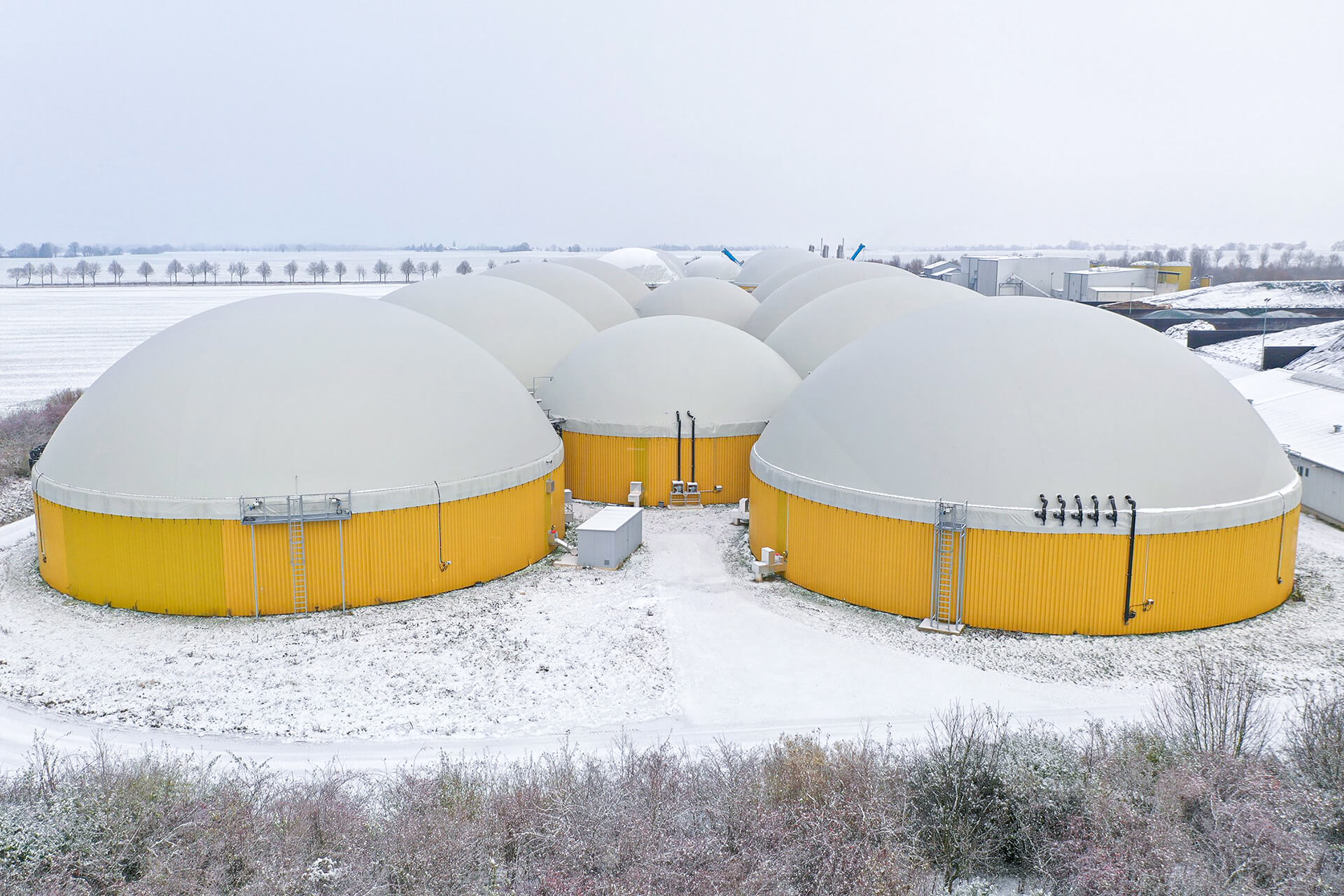 "Our plant is the first to cover the entire value chain at one location," says Olaf von Lemden, CEO of EnviTec. From raw material to biogas, its upgrading to biomethane and LNG and CO2 liquefaction. The heavy-duty fuel Bio-LNG (Liquefied Natural Gas) has the same properties as fossil LNG and can be used in any LNG truck.
These trucks have clear advantages over diesel vehicles. They emit up to 90 percent less particulate matter and have a 98 percent lower CO2 footprint over their entire life cycle. In addition, they are 50 percent quieter and vibrate less. Since bio-LNG does not differ molecularly from fossil LNG, the range remains unchanged: Depending on the equipment, LNG trucks can travel up to 1,500 kilometres on one tank of fuel.
Automation and control for the huge plant complex is supplied by SCHULZ Systemtechnik. "It is the largest biogas plant project for us so far," says our colleague Timo Stukenborg, general project manager. "It's not just about the liquefaction plants for LNG and CO2 . In addition, five biogas plants will be converted for a different input material composition, two EnviThan plants for gas upgrading will be implemented and several pressurised water scrubbers will be dismantled."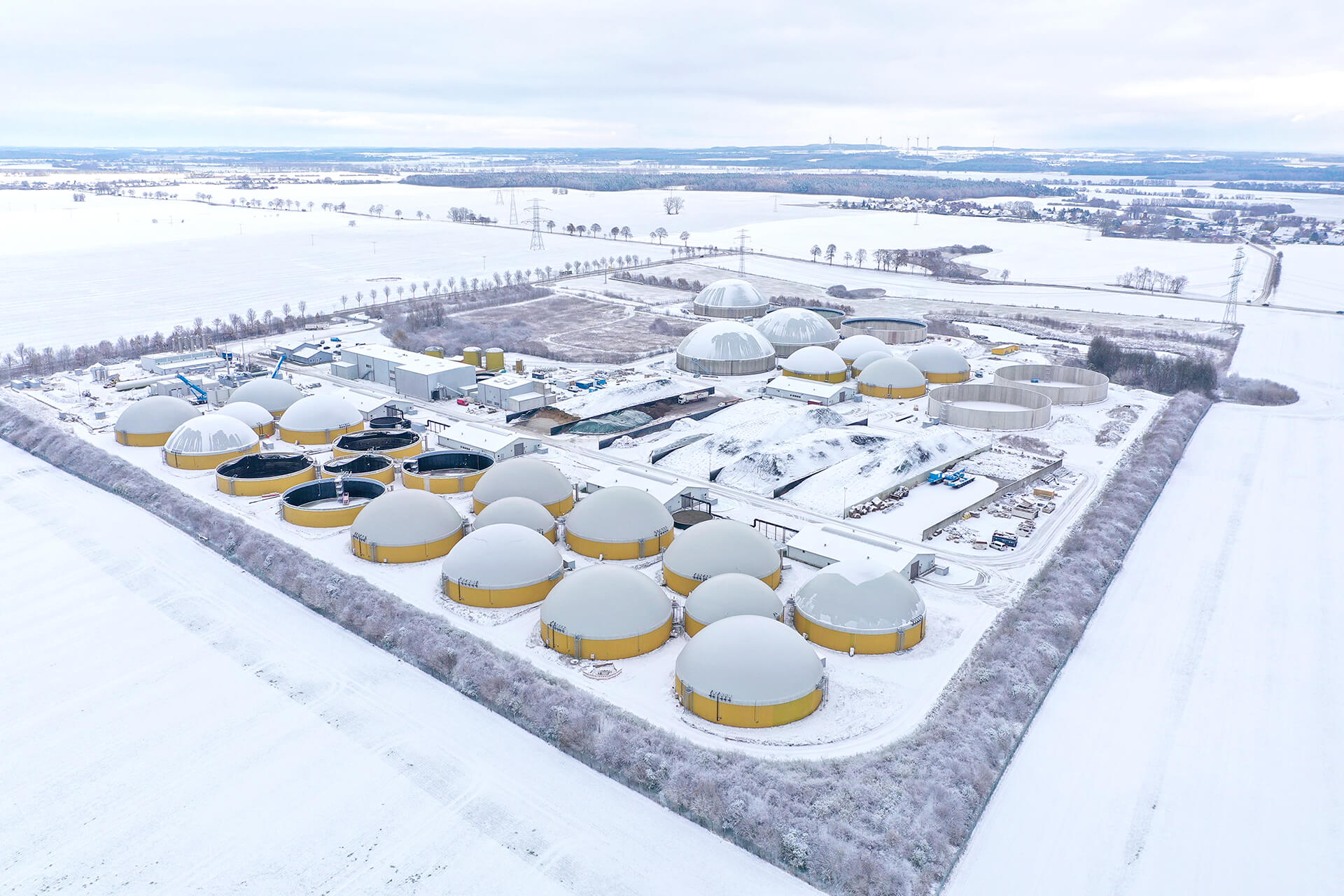 Colleagues from no less than five SCHULZ locations perform these tasks. Visbek is responsible for concept development, technical elaboration, project management, programming, visualisation, circuit diagram concept, switchgear construction and network technology. Specialist planning support comes from Lebus and Limburgerhof, and special control cabinets from Wallenhorst and Doberschütz. "For larger projects, we often work together across locations and can thus offer the client the necessary manpower," says Timo Stukenborg.
We are here for you


Your contact options