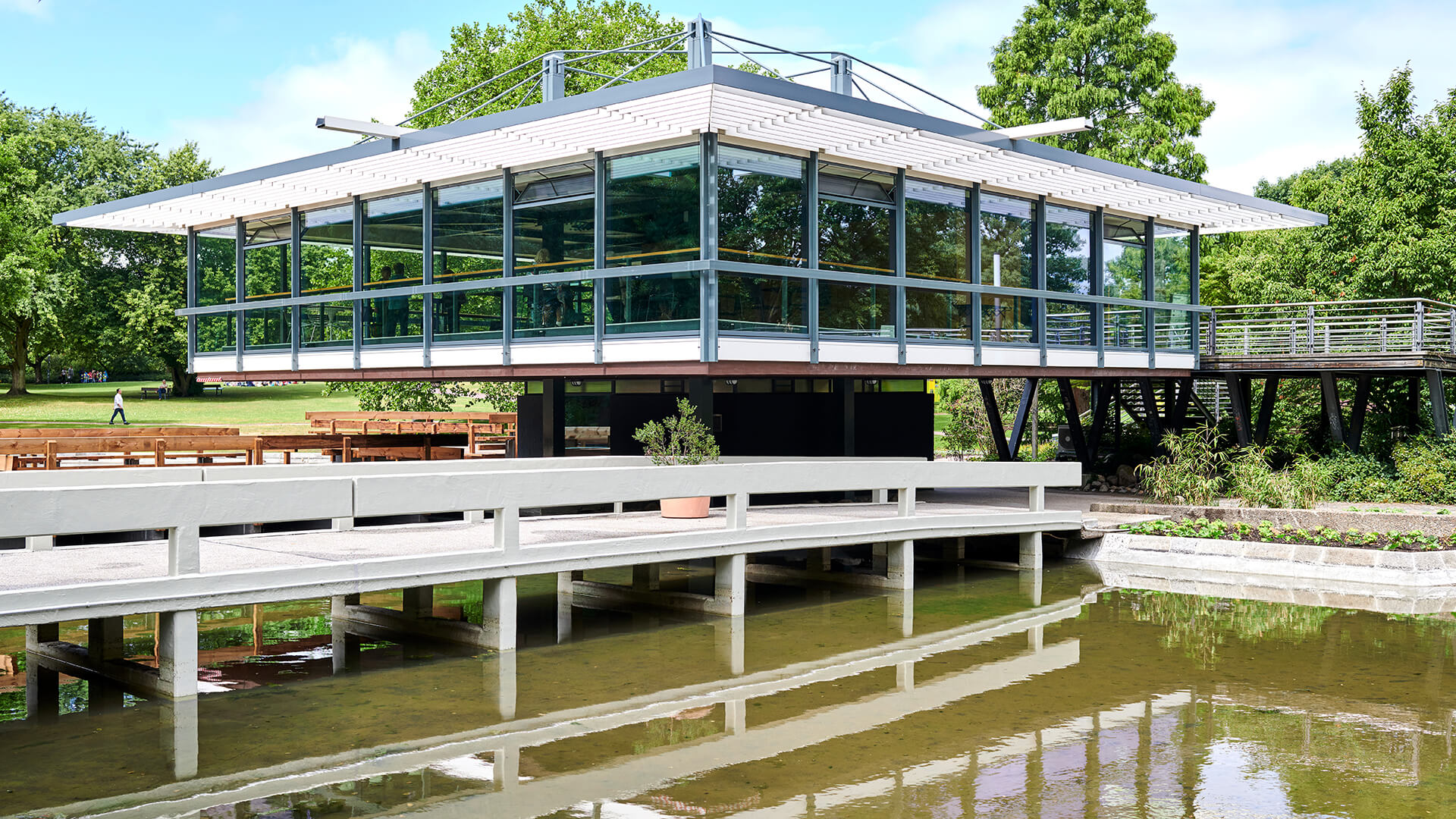 New technology for historic building
Tea House of the Planten un Blomen Park
High requirements for work on listed building
For almost 60 years, the small teahouse on the Große Wallanlage has been part of Hamburg's "green lung" Planten un Blomen. Located in the middle of the Japanese Garden, the tea house has been used as a senior citizens' meeting place since the 1970s and has now been extensively renovated. Under the auspices of the Workers' Welfare Association (AWO), the place will continue to serve as a senior citizens' meeting place and also as a cultural event venue and cross-generational meeting place.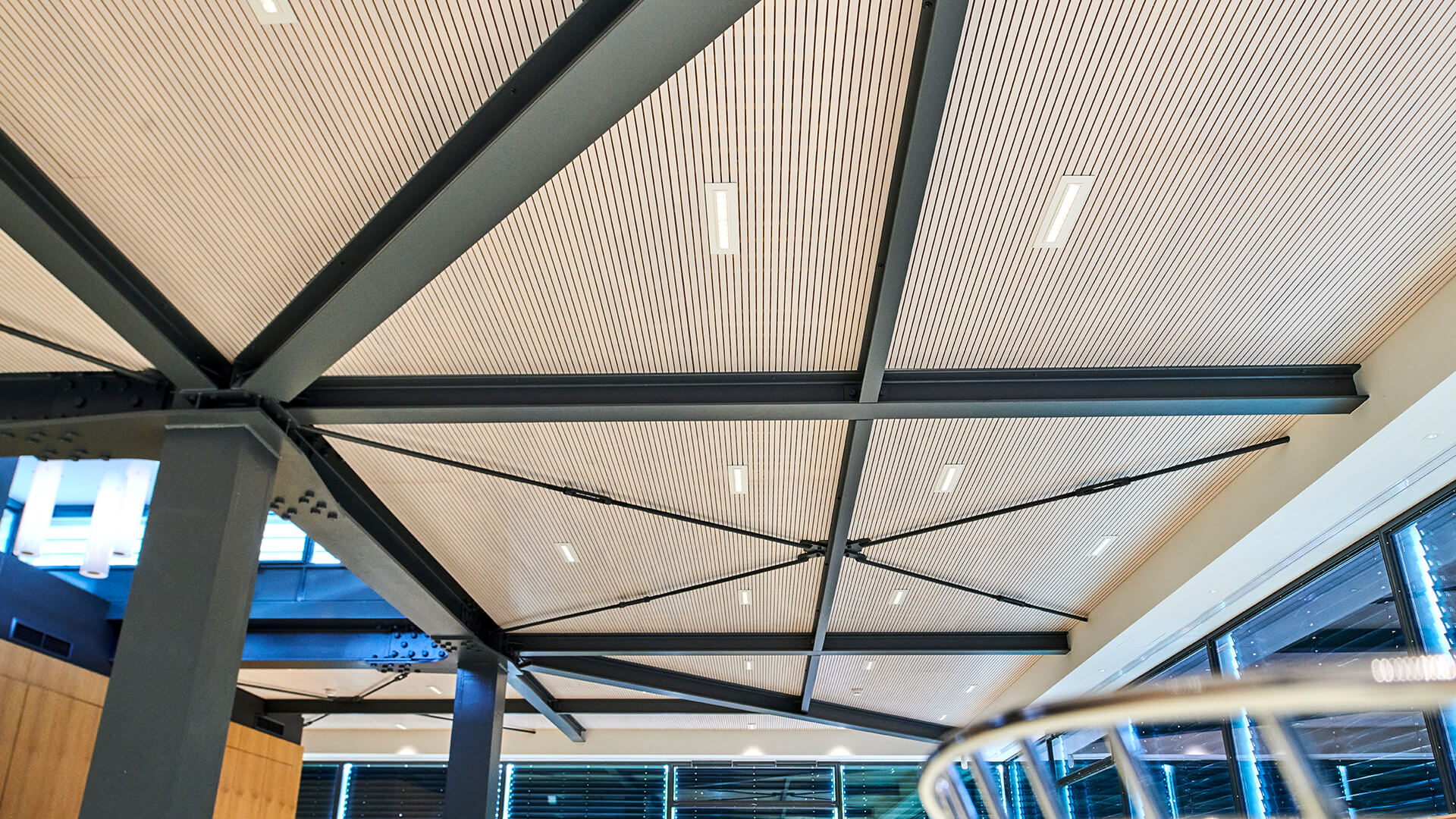 Commissioned with the technical building equipment, this was already the second project for us at Planten un Blomen, after the renovation of the historic waterlight organ. "Even though it was classic installation work, this is not always easy in a listed building," says Christian Liebelt, commercial manager at our Hamburg location.
"It is always a question of preserving the structural substance. For example, the new outdoor lights had to have a similar structural character to the previous lights."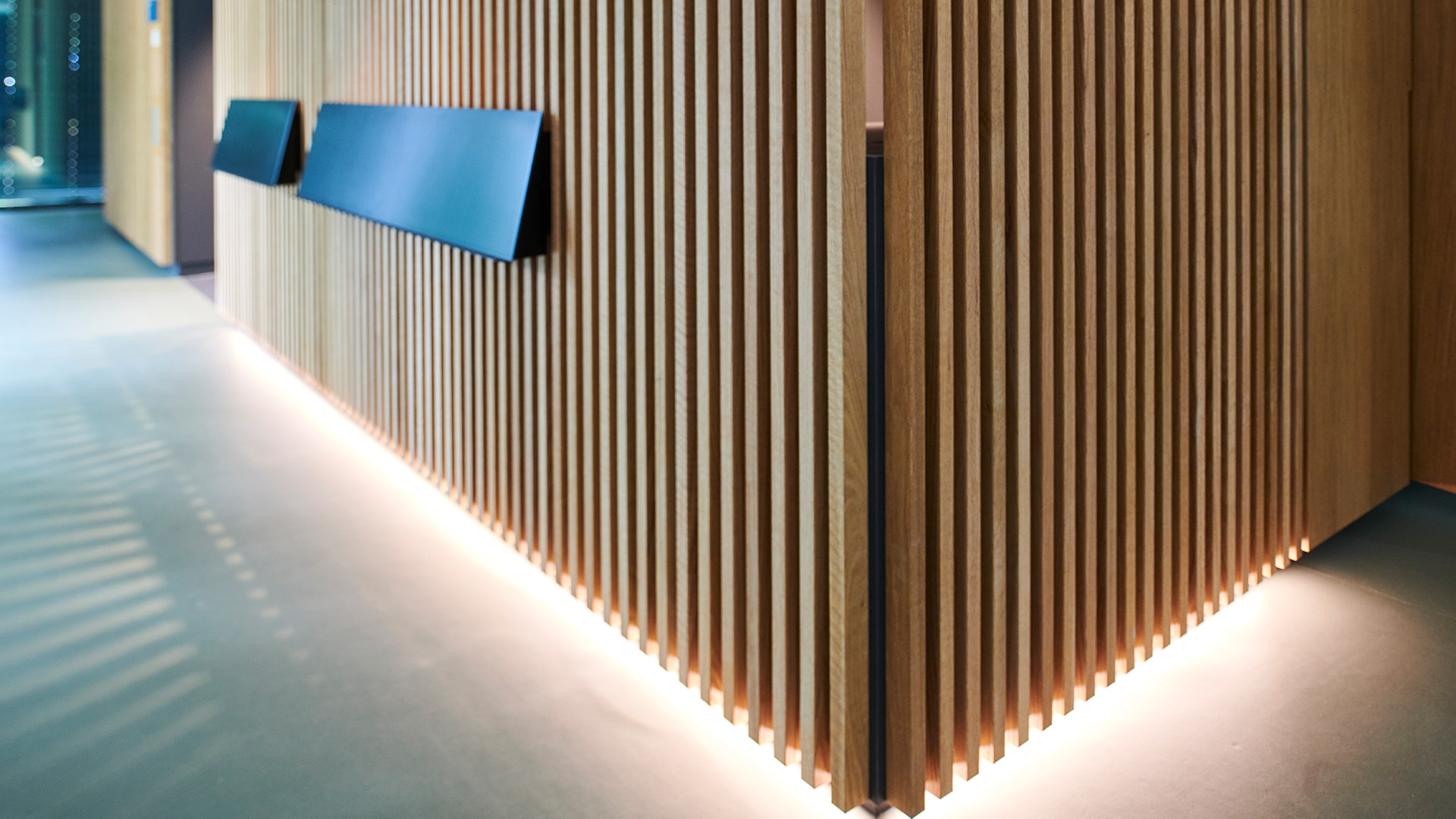 The interiors were also equipped with state-of-the-art LED illumination and a central control system with presence detectors. In future, security will be provided by lightning and earthing systems, a burglar alarm system certified according to VDS standards, as well as search and signal systems. Even though time was sometimes tight due to unplanned interruptions from other trades, we were able to keep to the schedule. "Besides, such projects are also always special and mitigate small imponderables," says Christian Liebelt.
We are here for you


Your contact options