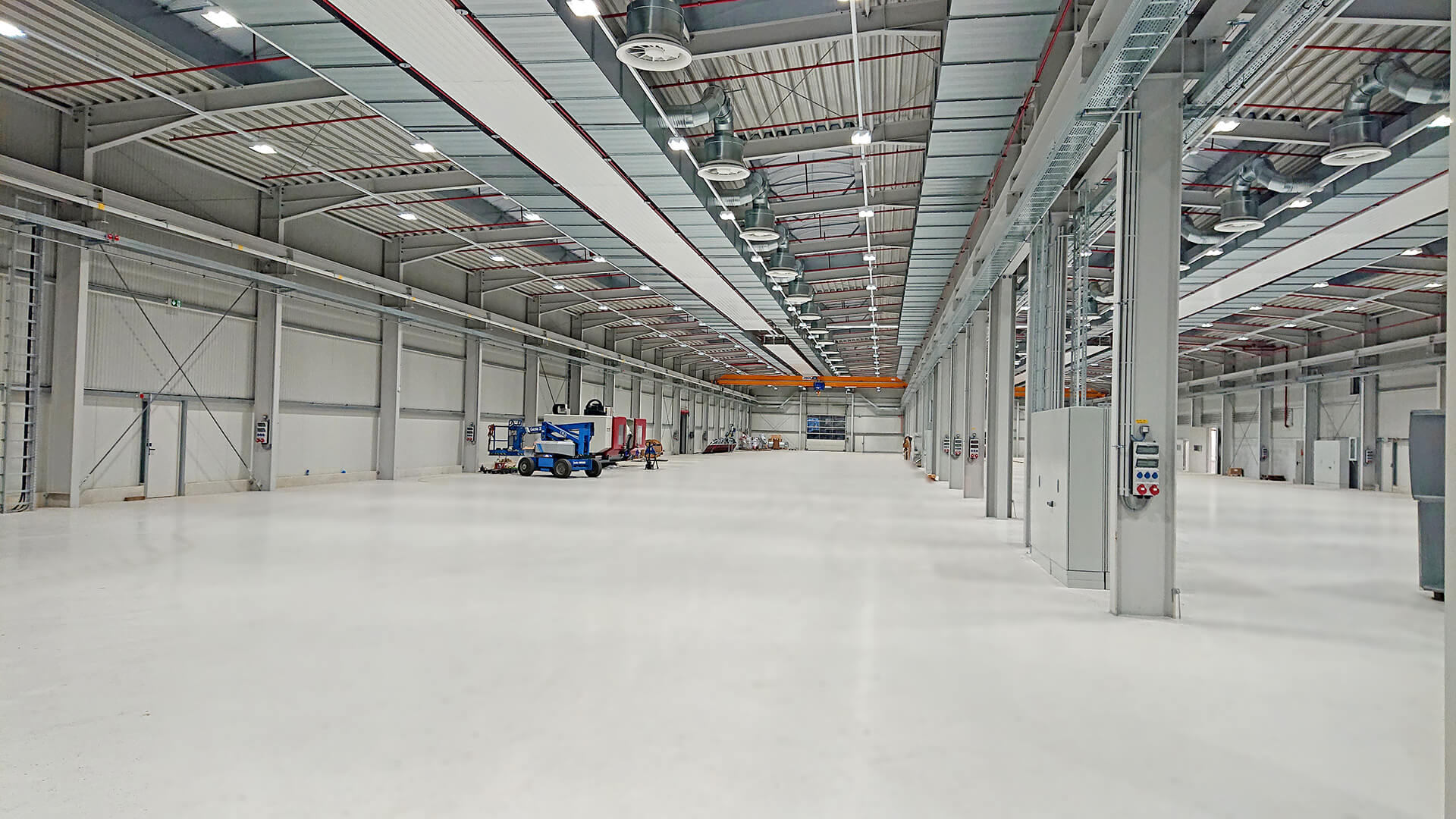 Minimum conversion costs – maximum flexibility
New production hall of the mechanical engineering company Vogelsang in Essen
The best part: Machines can be quickly placed anywhere in the hall
A new production hall at the headquarters in Essen provides the machine manufacturer Vogelsang with maximum flexibility. Hereto, we received the order for the technical building equipment and energy distribution.
In the new building, which covers over 4,300 square metres and is equipped for more than 30 machining centres and 40 CNC lathes, precision components for pumps, comminution technology and solids dosing are manufactured here. Special feature: Depending on the order situation and the customer's wishes, machines can be placed anywhere in the hall extremely quickly without having to lay large amounts of cable.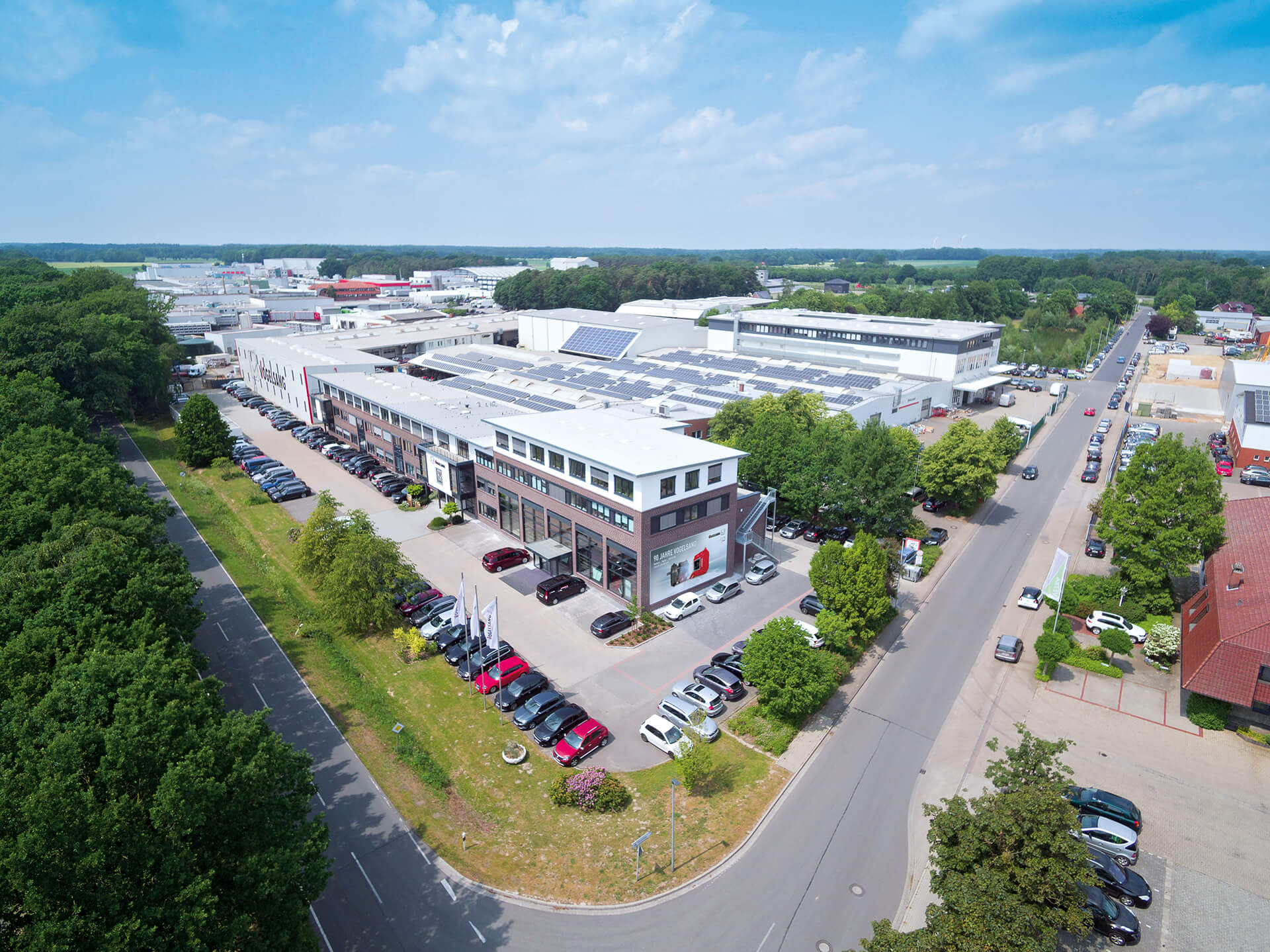 And the lighting design is also impressive. Presence detectors installed in the light bands on the roof create optimal illumination at the workplace. And a weather-protected passage leads to an existing production hall. We also equipped the offices, measuring and social rooms with the necessary electrical engineering.
A separate connection building supplies the production hall with various energy media and the data infrastructure. "The customer benefits most from the adaptability of the production," our project manager Carsten Kremer tells us. "This allows him to react very quickly and reduce changeover costs to a minimum."
Because the Vogelsang company needs a lot of energy for production, our customer decided to generate its own electricity. The solar modules we installed on the roof have a total electrical output of 420 kWp and ensure a monthly reduction in electricity costs.
We not only planned the plant, but also supported the approval process. A small time challenge was posed by the static expert opinion, which had not considered the total load of the solar power system in detail. But we solved that too, so that we were able to commission the plant on schedule. Here we were active as a general contractor and were responsible for the entire process from planning and engineering to realisation.
The installation itself was carried out by our partner from the SCHULZ Group, the company 1PUNKT5 from Bremen. This is a division of labour that works very well and helps us to provide services more quickly in view of the current strong demand.
With SCHULZ Systemtechnik, we have a reliable partner who has the right solution for every problem.

Managing Director Hugo Vogelsang
We are here for you


Your contact options