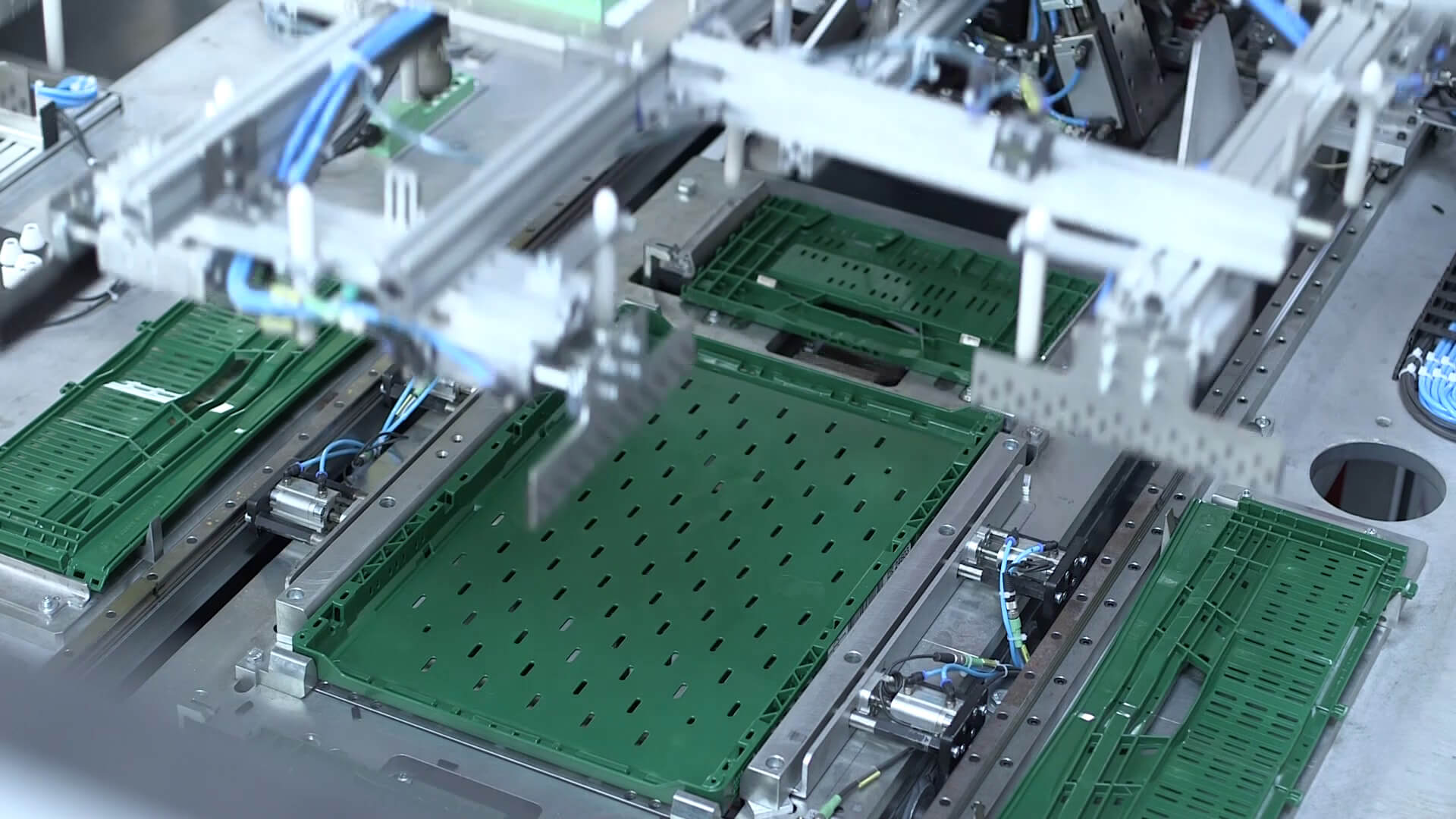 INDIVIDUALITY IN SERIES
Production of folding boxes
Everything automatic: Individual parts removal, professional assembly and palletising
For almost 20 years, Bekuplast, the manufacturer of returnable transport packaging, has relied on know-how for special machines from Bremen. "It is quite impressive to walk through the huge production hall of our customer at the headquarters in Ringe. More than 80 per cent of the systems come from us," explains Felix Hoffmann, project manager at our Bremen site. He was also responsible for a system for the production of folding boxes. The system automatically removes the individual parts produced in injection moulding machines, brings them together in the correct position and assembles them. Finally, they are automatically stacked.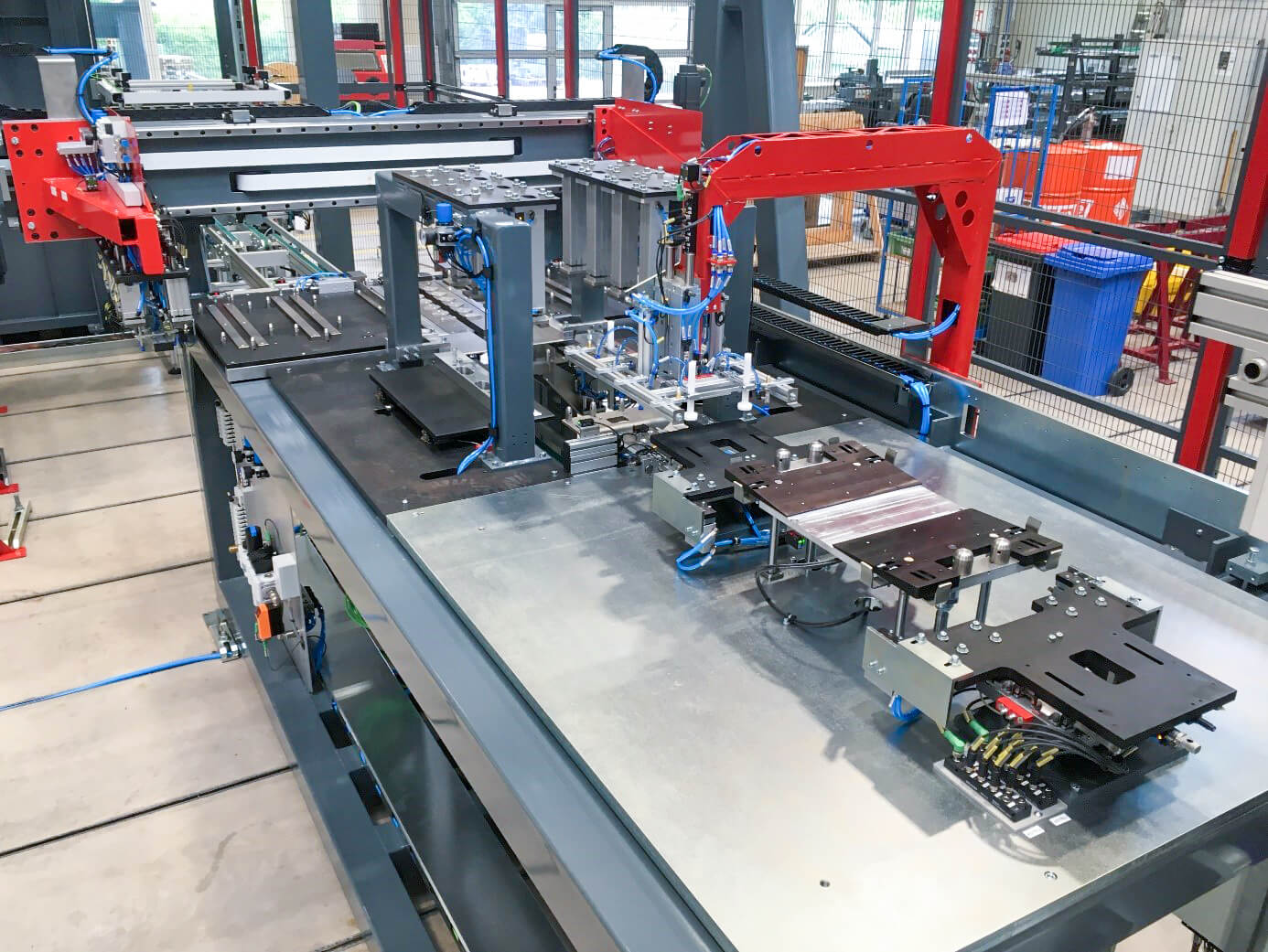 Already during the construction, space for future, larger folding boxes was taken into account. In this way, the system can be expanded with little effort. Our customer thus benefits from a very efficient and flexible production. The facilities reduce personnel costs and increase competitiveness.
"This time, scheduling was a particular challenge," Felix Hoffmann recalls. Due to the Corona pandemic, there were bottlenecks at the customer's suppliers for the injection moulding machine and tool. "That's why we had to do without tests in advance and trust that everything would work smoothly during commissioning. Once again, our many years of experience paid off here".
We are here for you


Your contact options