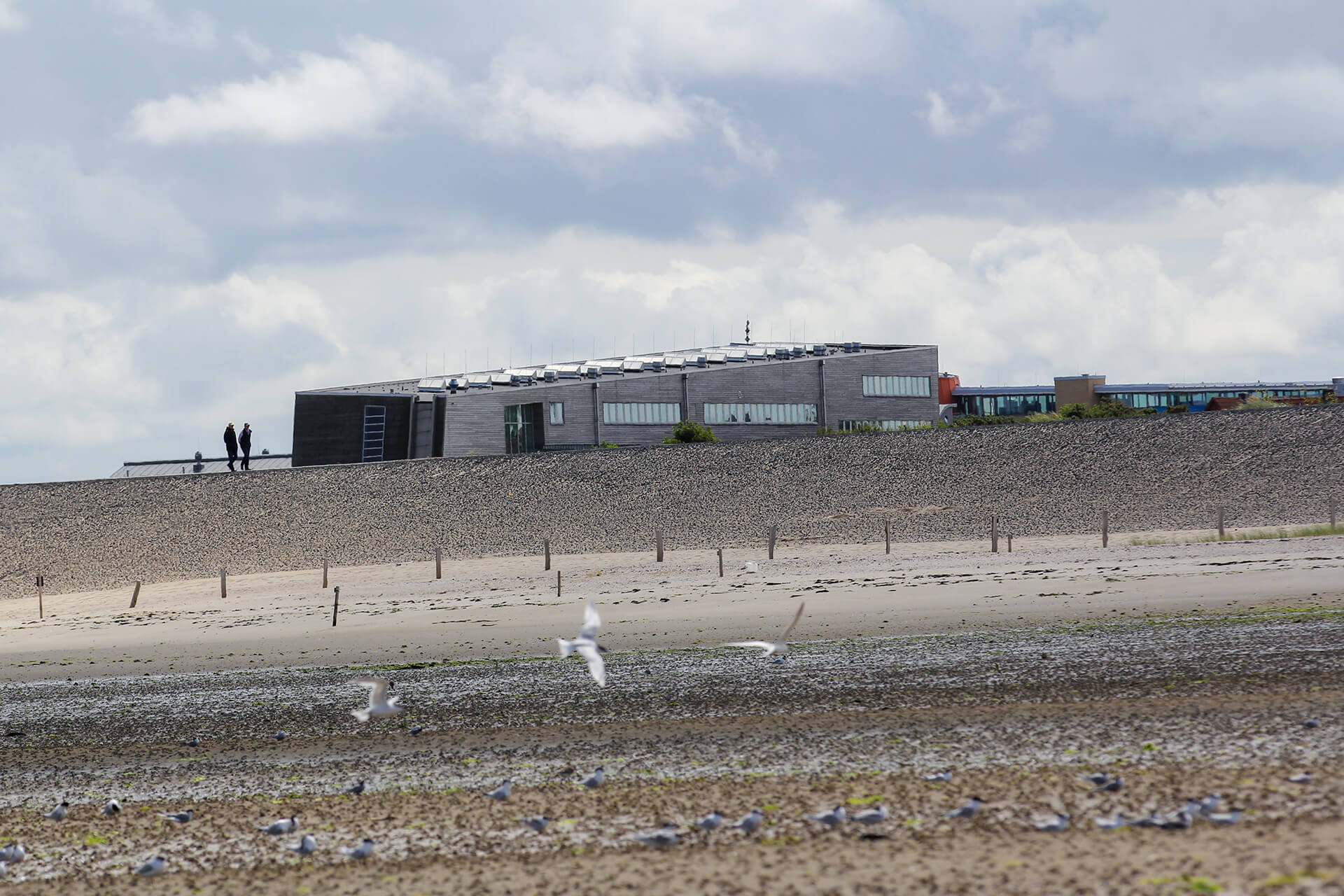 In action for polar research
New network technology for Alfred Wegener Institute on Helgoland
Powerful IT infrastructure enables fast data exchange with the mainland
Our team from Visbek had a very special mission far away from where the action is, namely on Helgoland, Germany's only high seas island in the middle of the North Sea. Where tourists like to relax, others are enthusiastic about the sea for a completely different reason – polar research. This is also the case for the scientists at the Alfred Wegener Institute's research station, our outreach site at the island's inland harbour.
The aim here was to enable researchers to exchange data more quickly with the mainland through a new network. For this purpose, the existing IT cable network was completely dismantled, the servers and marshalling cabinets were set up in a new location and the illumination in the individual laboratory areas was reassembled in accordance with the workplace regulations and the needs of the researchers.
Technically, it wouldn't be a big challenge for us if it weren't for the 40 kilometres between the site and the mainland. That was new for us, because we had never worked on an island before. Not only did the material have to come across the sea from Cuxhaven at the beginning of the mission, but also our team from Visbek every week for more than three months.
The material was transported in a four-hour crossing by a container ship, while the team was able to switch to the "Halunder Jet", a high-speed catamaran that covers the distance in about an hour. As our mission took place during the lockdown, tourists were banned from entering the country. This meant more elaborate safety precautions, but also an almost empty catamaran and a lot of peace and quiet on the island.
And because everything went well and on time, we are already on our next island mission – for the Alfred Wegener Institute on Sylt. This time by car train instead of catamaran.

Carsten Kremer, Project Manager SCHULZ Systemtechnik
We are here for you


Your contact options