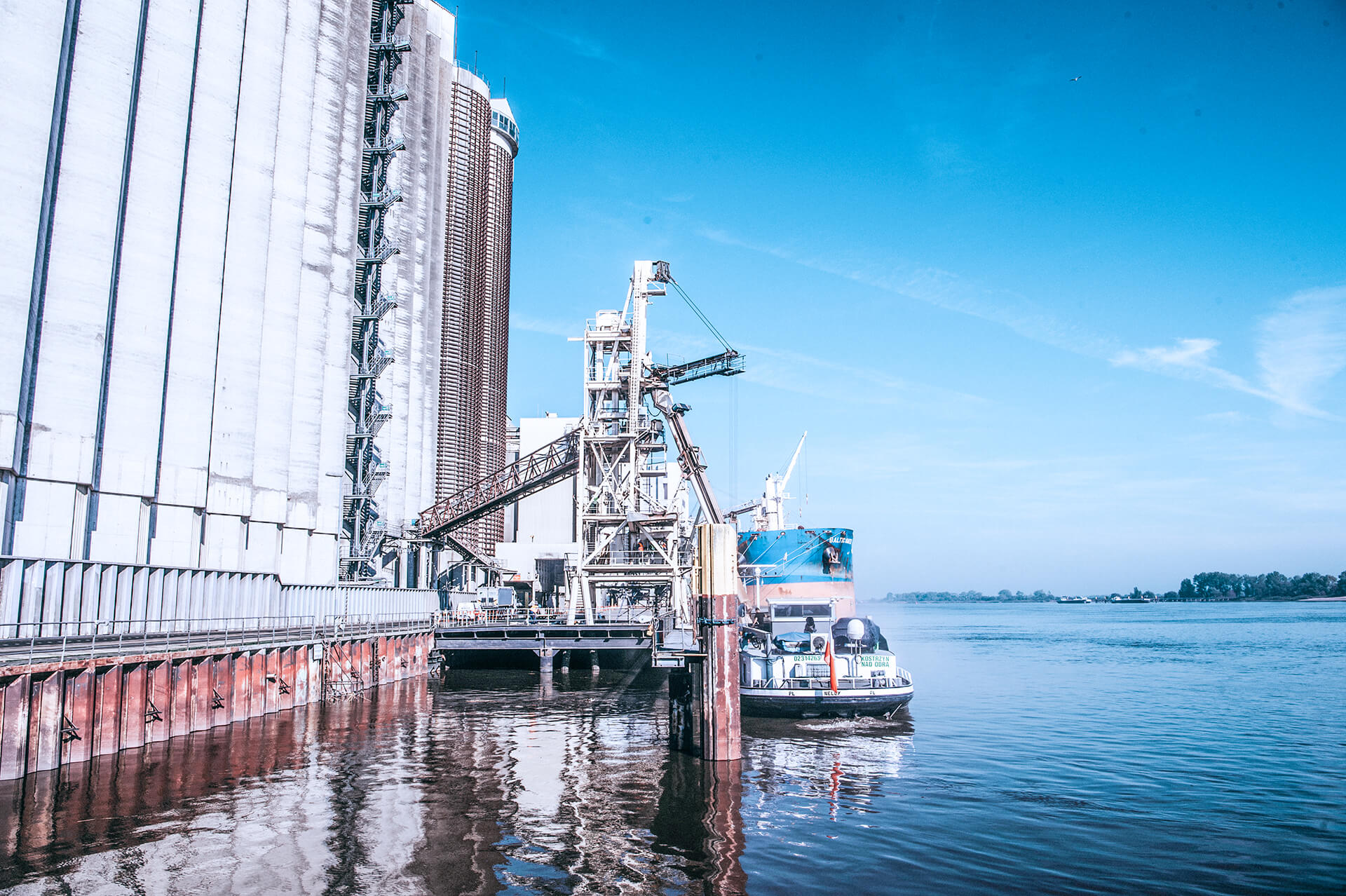 Feed logistics and port services
The largest contiguous silo plant in Europe
Perfectly coordinated processes ensure maximum efficiency
In Brake (Unterweser) in Lower Saxony, J. MÜLLER Weser GmbH & Co. KG maintains the largest continuous silo facility in Europe. The port service provider operates an import port there with a daily discharge capacity of 200,000 tonnes of feed and grain.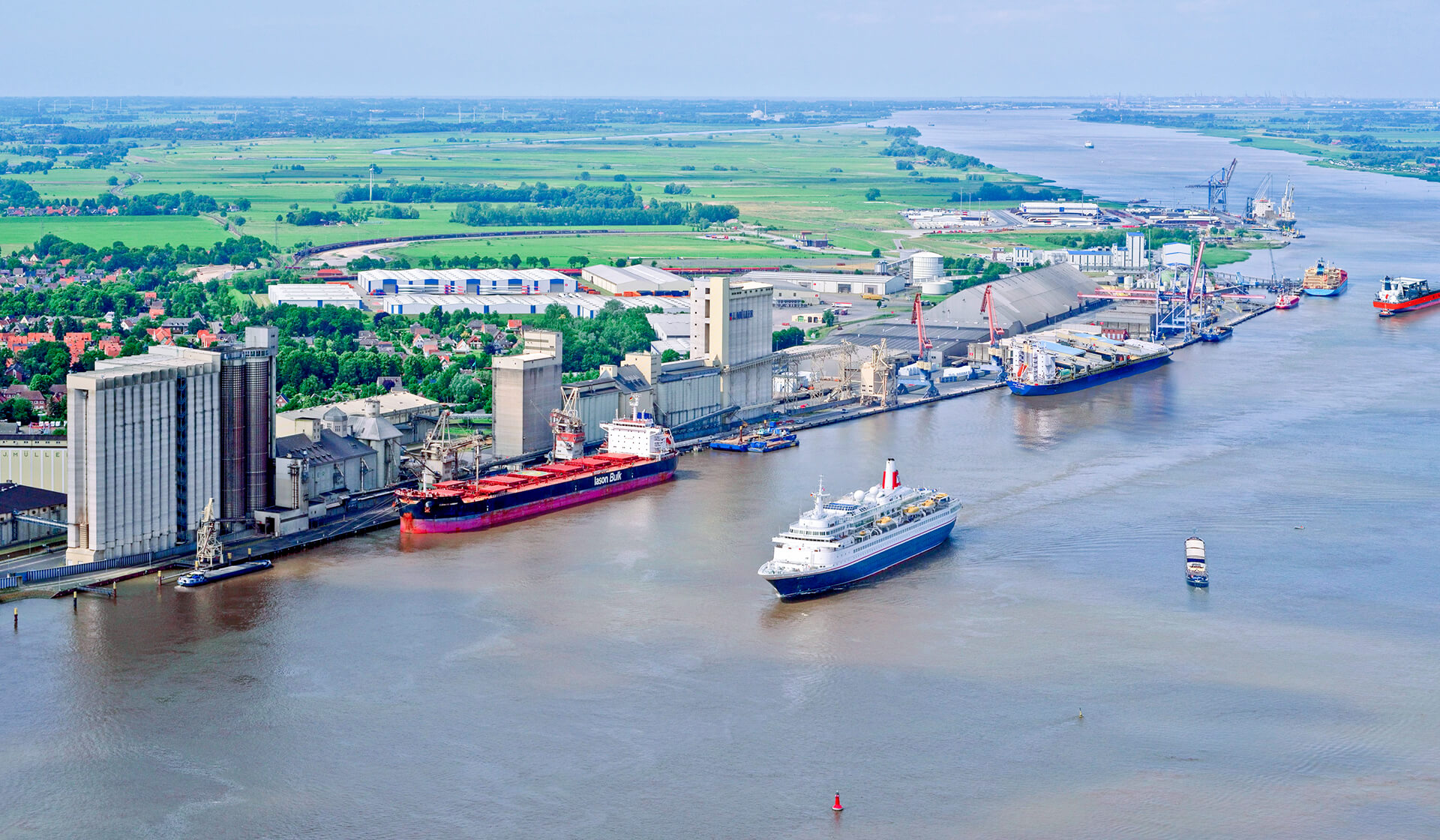 The site offers ideal conditions for handling, storage, processing and transport of a wide variety of agricultural goods. Storage capacities of 512,000 tonnes and efficient self-service facilities ensure that customers can call up goods just in time and with high flexibility. The location is also ideal. Brake is located in the middle of international agricultural logistics flows and in the immediate vicinity of the North German processing industry.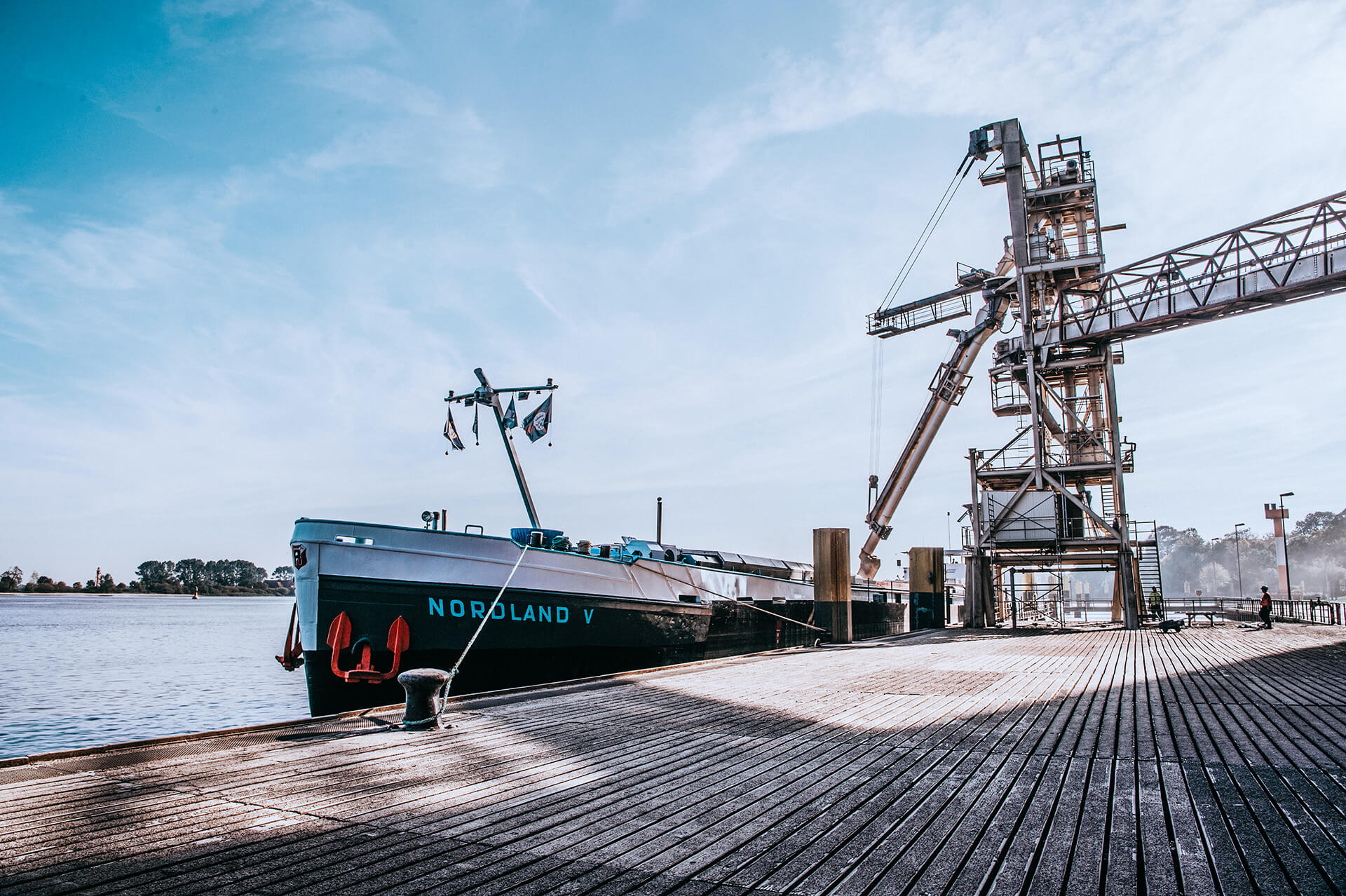 "We have been associated with this industry for many decades. We know the industry-specific requirements exactly and match the automation precisely to them," says Burkhardt Arends, the responsible sales representative at our Visbek location.
Five silo areas are located on the port site in Brake. We control everything – from reception, cleaning and drying to storage, processing and loading. The system is operated via an innovative visualisation concept in conjunction with our ProControl process control system.
"The decisive factor here is a perfectly coordinated interaction of the process flows, which only works through a comprehensive exchange of data and information," says Burkhardt Arends. "That is why all the plants and machines are networked with each other".
The system records all process data fully automatically and prepares it clearly. On the one hand, this is important for traceability since every event can thus be assigned to a product and an order. On the other hand, the information serves the management to improve process flows, minimise downtimes and ensure quality.
Plant-specific parameters can also be called up at any time, such as availability rate, performance rate or the average operating time between plant failures. This makes it easy to measure progress and the degree of fulfilment with regard to important objectives and to control all processes economically and effectively. The biggest advantage: J. Müller can react in real time and switch to alternative resources if necessary. Costly downtimes are reduced to a minimum.
The dimensions at the Brake site are enormous. The youngest silo tower, for example, rises 80 metres into the sky – significantly higher than most church towers. This height is also overwhelming for J. MÜLLER. That is why the company has set up an extremely attractive conference room upstairs, with access to the viewing platform for a magnificent view over the Wesermarsch.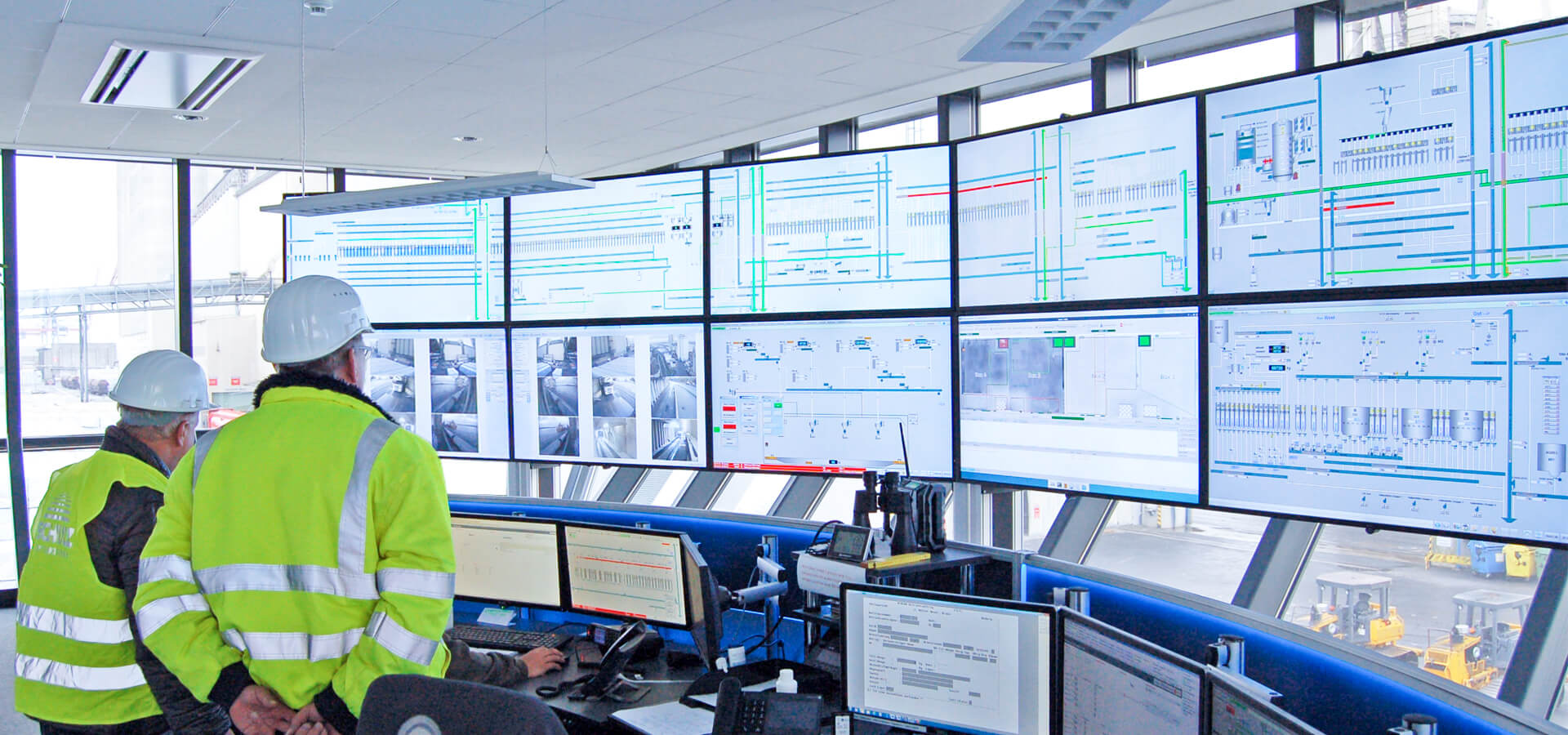 No less impressive is the control room, from which all the activities on the spacious premises are controlled and monitored. This is where all the plant engineering information comes together and can be followed on 19 large monitors.
We have been associated with this industry for many decades. We are exactly acquainted with industry-specific requirements and tailor automation precisely to them.

Burkhardt Arends, responsible sales representative SCHULZ Systemtechnik
We are here for you


Your contact options