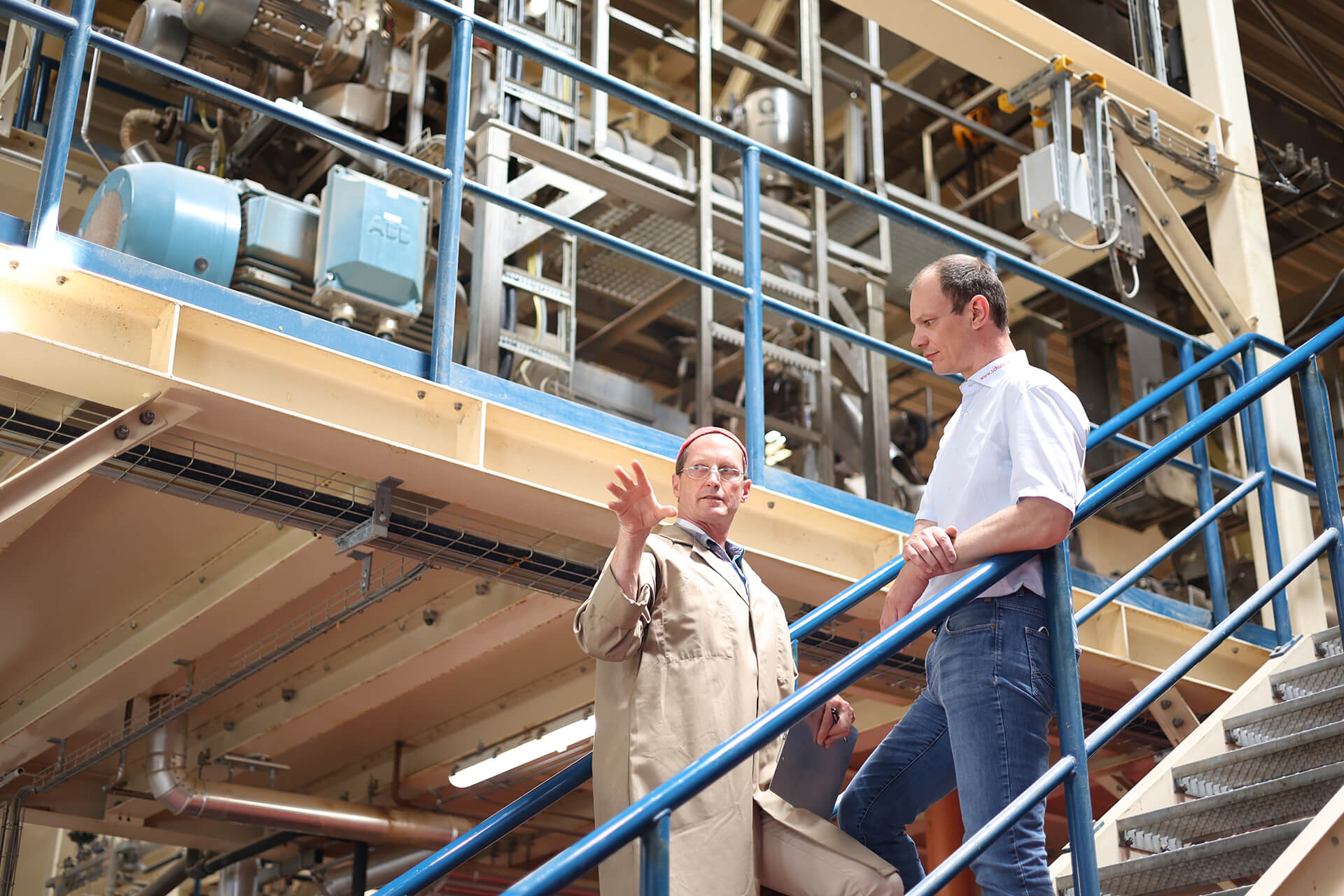 Automation from a single source
Smooth, efficient and less prone to failure
MERA Tiernahrung from Kevelaer in the Lower Rhine region is committed to feeding pets well. The family business has been producing food for dogs for more than 70 years and a few years later also for cats.
Steady growth necessitated a complete move to new premises with administration, production and warehouse from 2005 onwards. With the change of location to the greenfield site, a modern, sustainably oriented factory with innovative production possibilities was created, which has been continuously expanded to this day.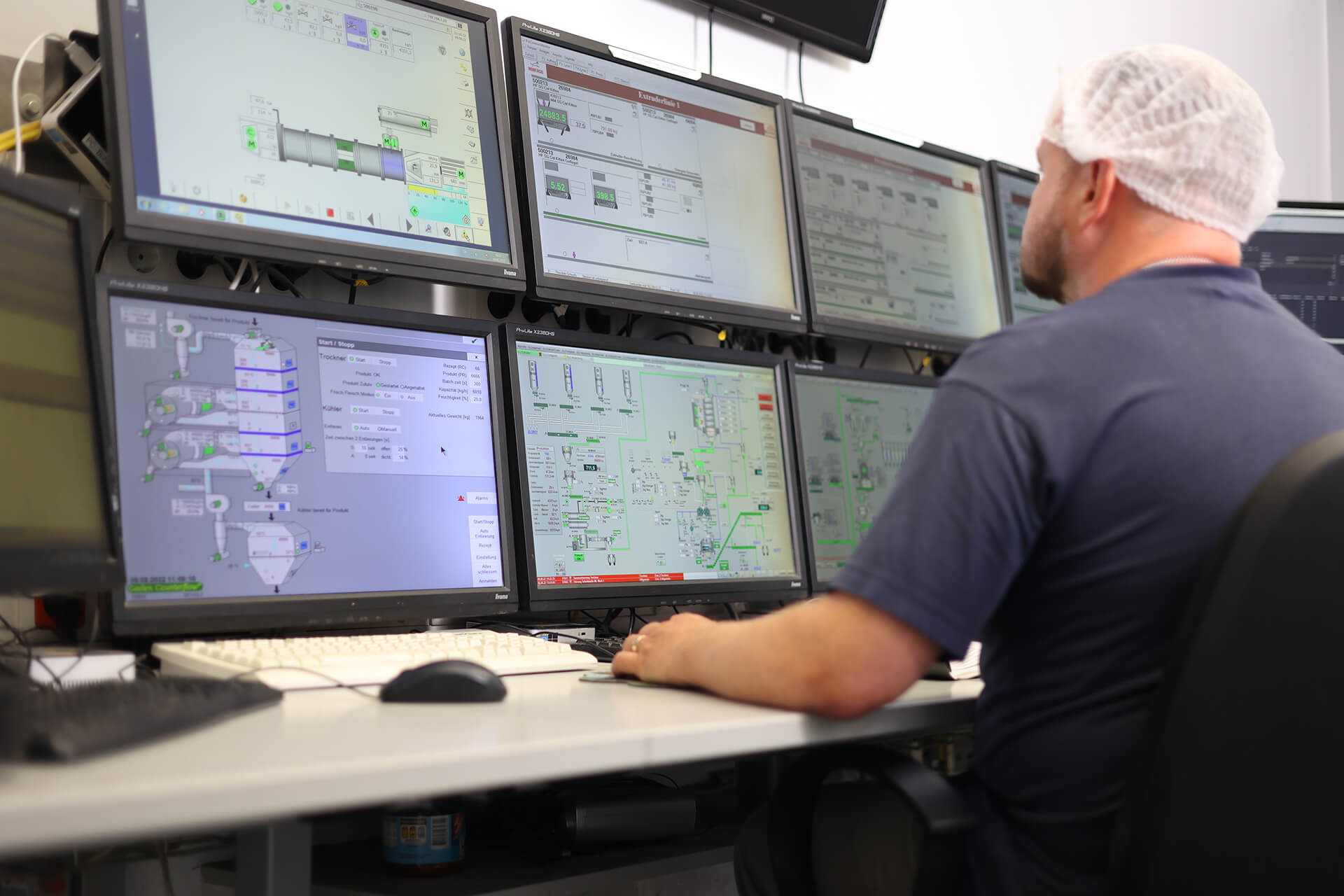 As a long-standing automation partner, we have been involved from the very beginning. "While there were still many isolated solutions at the old location, for each of which we developed interfaces to our control system, the automation is now all of a piece. As a result, everything runs smoothly and efficiently, is less susceptible to faults and much more convenient," knows our colleague and sales representative responsible for the project, Norbert Melcher. "Not only does this simplify the whole management considerably, the customer also has only one contact person for all automation issues."
The production of small animal feed is more complex than the production of mixed feed for livestock and many procedural processes are also different. "In Kevelaer, our process control system controls several mixing towers," explains Norbert Melcher. "The flour for the animal food is produced in them."
In contrast to mixed feed production, however, the grain product is not pressed into pellets. Just like making a biscuit, the Rhinelanders mix the flour with liquids and fat to form a dough, which is then shaped and baked. The process control system thus also controls extrusion processes for moulding under pressure.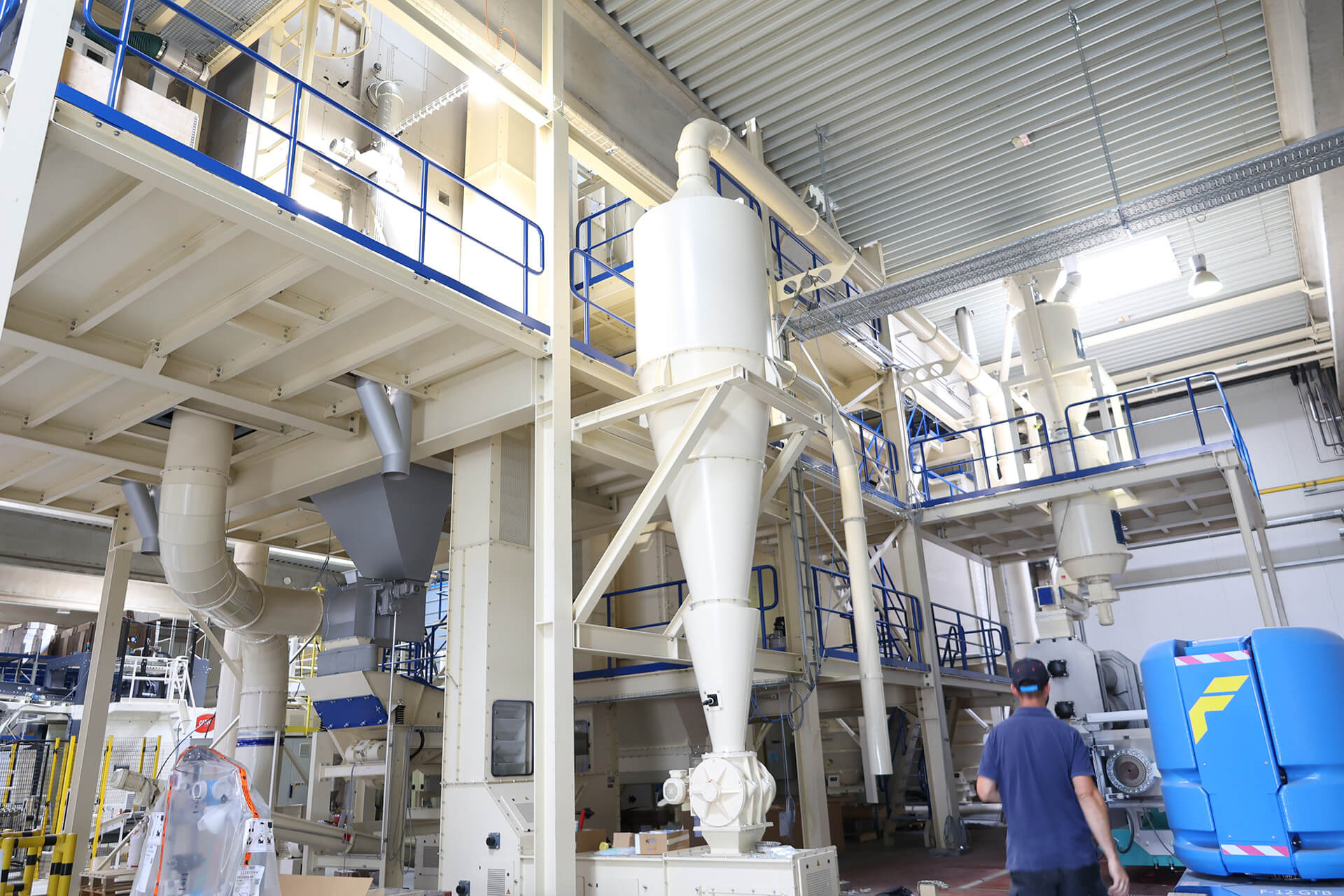 The trend towards product and variant diversity can also be observed at MERA. So there is dry food, supplementary food, snacks and treats in many different varieties. That is why several baking lines are available and new ones are being added all the time. For MERA, we supplied the automation technology from planning to project management and software development to control cabinet construction and commissioning.
The pet food manufacturer benefits above all from the flexibility of our process control technology, because they can react quickly to desired changes in production, but also integrate new equipment. The expansion of production capacities is thus much faster. But not only the production processes are controlled by our technology. We have also integrated the warehouse management system and so further optimised the operational process.
We are here for you


Your contact options