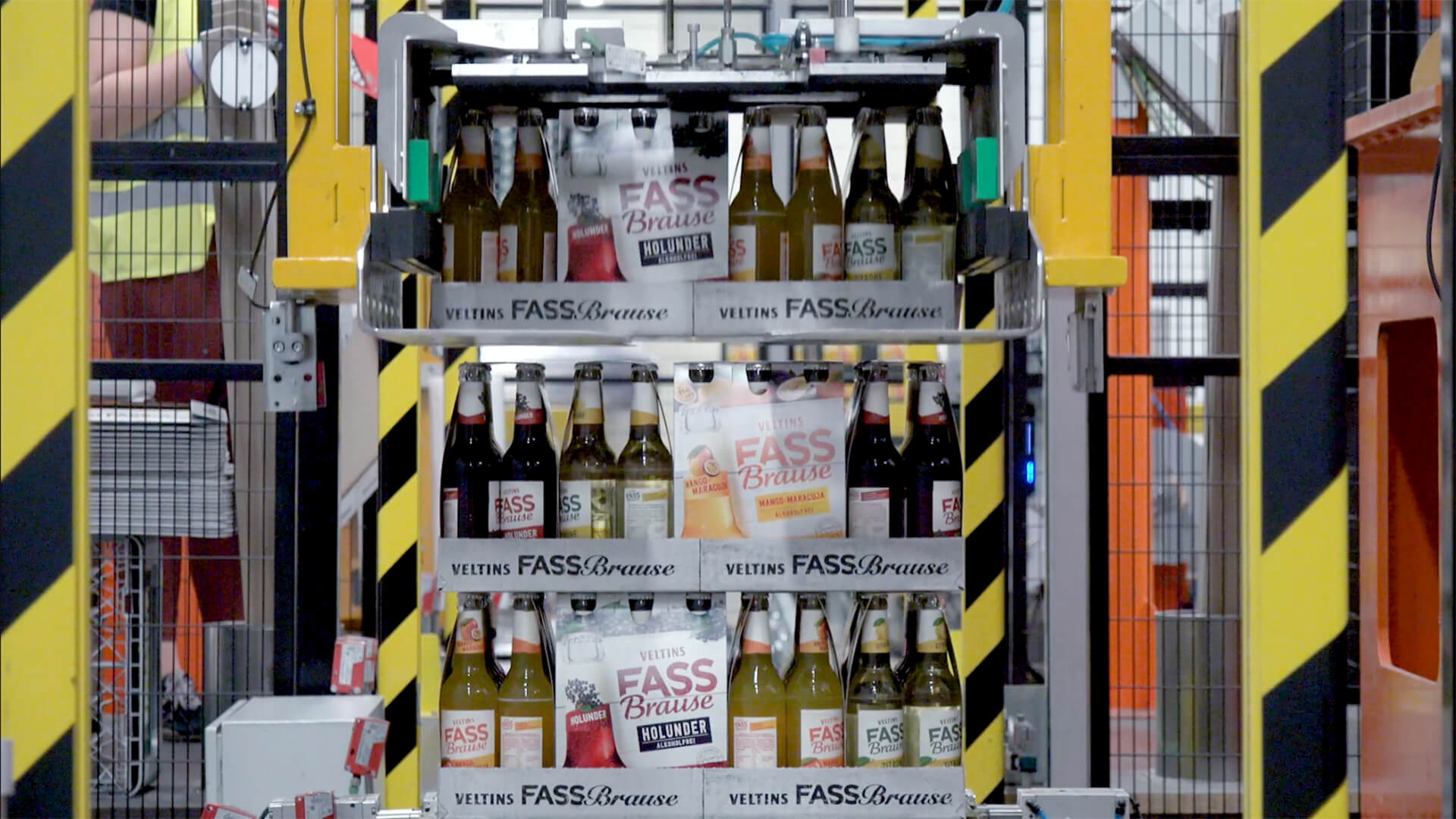 Automatic display construction
Intelligent recognition system
Robots support gripping and palletising
In the aisles of many supermarkets and beverage stores, individual products are presented in a particularly appealing way. And they do so in so-called display systems, special superstructures designed to promote sales.
The markets receive these ready-made directly from the manufacturer. The beverage industry also likes to use them for various campaigns. This was also the case for the VELTINS brewery in Grevenstein, Sauerland, for whom we modernised a display construction system.
In principle, it was about more efficient handling. For this purpose, the gripping technology was modified on the existing robot on the one hand. On the other hand, another robot was added to provide the pallets automatically in the future. Until now, this has been done manually. The challenge lay in gripping different formats with just one robot and determining the exact position of the respective pallet.
We solved this with a sophisticated recognition system. The brewery can now create displays with many different products and formats. This no longer requires any mechanical conversion. The selection functions in the control technology alone via a selection list. This saves our customer conversion costs and reduces the workload of his employees.
We are here for you


Your contact options