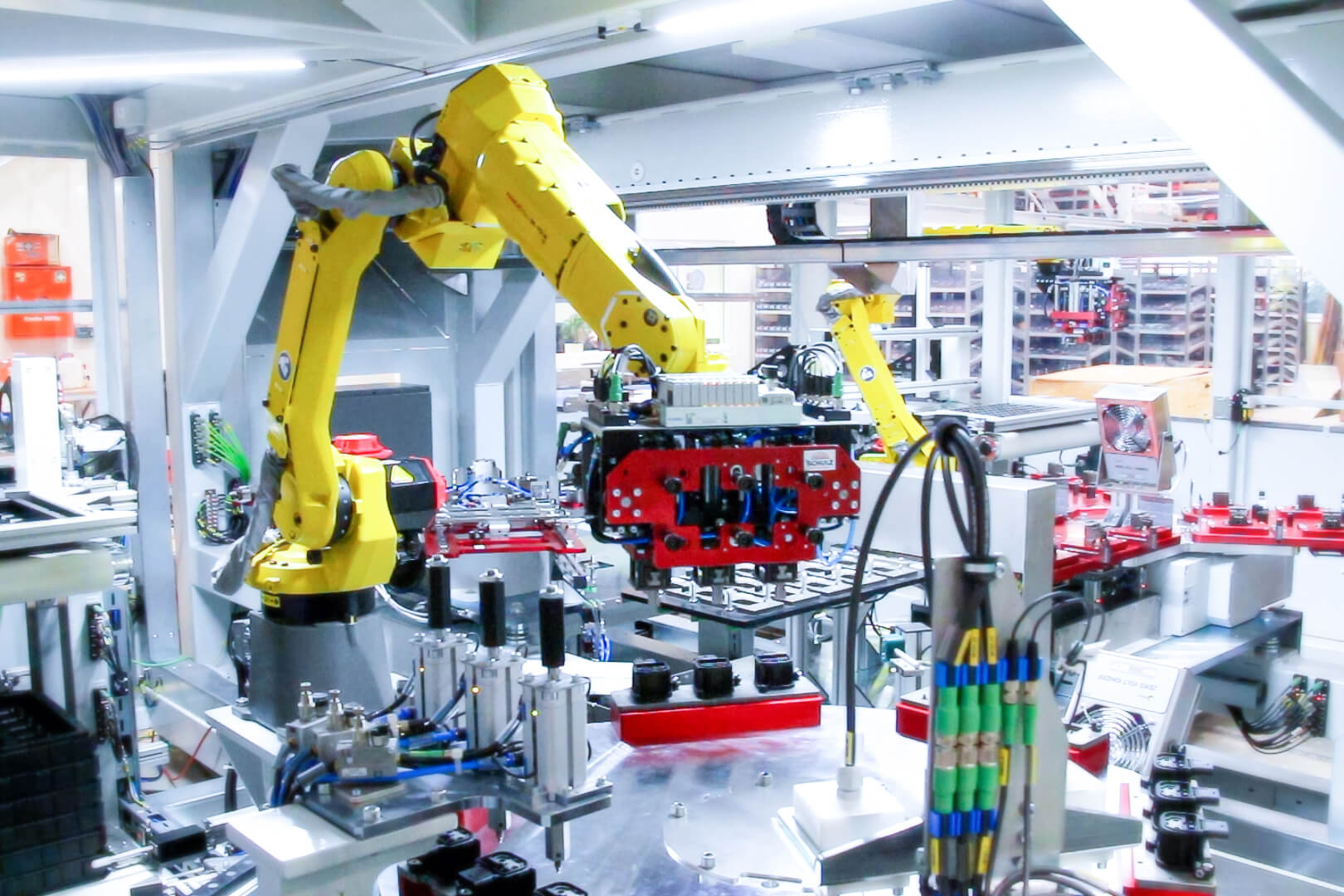 Automated production of hybrid connectors
TESTING TECHNOLOGY ENSURES MANUFACTURING PROCESS AND QUALITY
The assembly of contact plugs and electrical components, their plastic encapsulation and the subsequent functional testing and tray placement – all these steps are carried out fully automatically by a special machine developed by us. Economic and fast.
The assembly of the hybrid components is relatively complex and requires extreme precision. "That's why we work with sophisticated testing technology," explains Lars Heise, technical sales representative at our site in Bremen, which specialises in special machine construction. "This is the only way we can ensure the quality of the end products and ensure a smooth process flow."
In close cooperation with the customer, our colleagues designed a production line that meets all requirements. It loads the six-cavity injection mould with the electrical components to be sheathed and then removes the finished moulded components. "Now both an electrical and a visual inspection is carried out," explains our sales colleague. Flawless parts are automatically packed in trays, faulty ones are discharged. The trays are separated and stacked.
The reason for the customer's investment in the new plant was to expand capacity for a new product. With automation, he can relieve his employees and counteract staff shortage, but also increase profitability and efficiency. These are all goals that our plant fulfils perfectly.
Our solution in detail:
3 workstations with 2 6-axis robots each
1 Insertion/removal axis
2 rotary indexing tables
2 conveyor systems
We are here for you


Your contact options