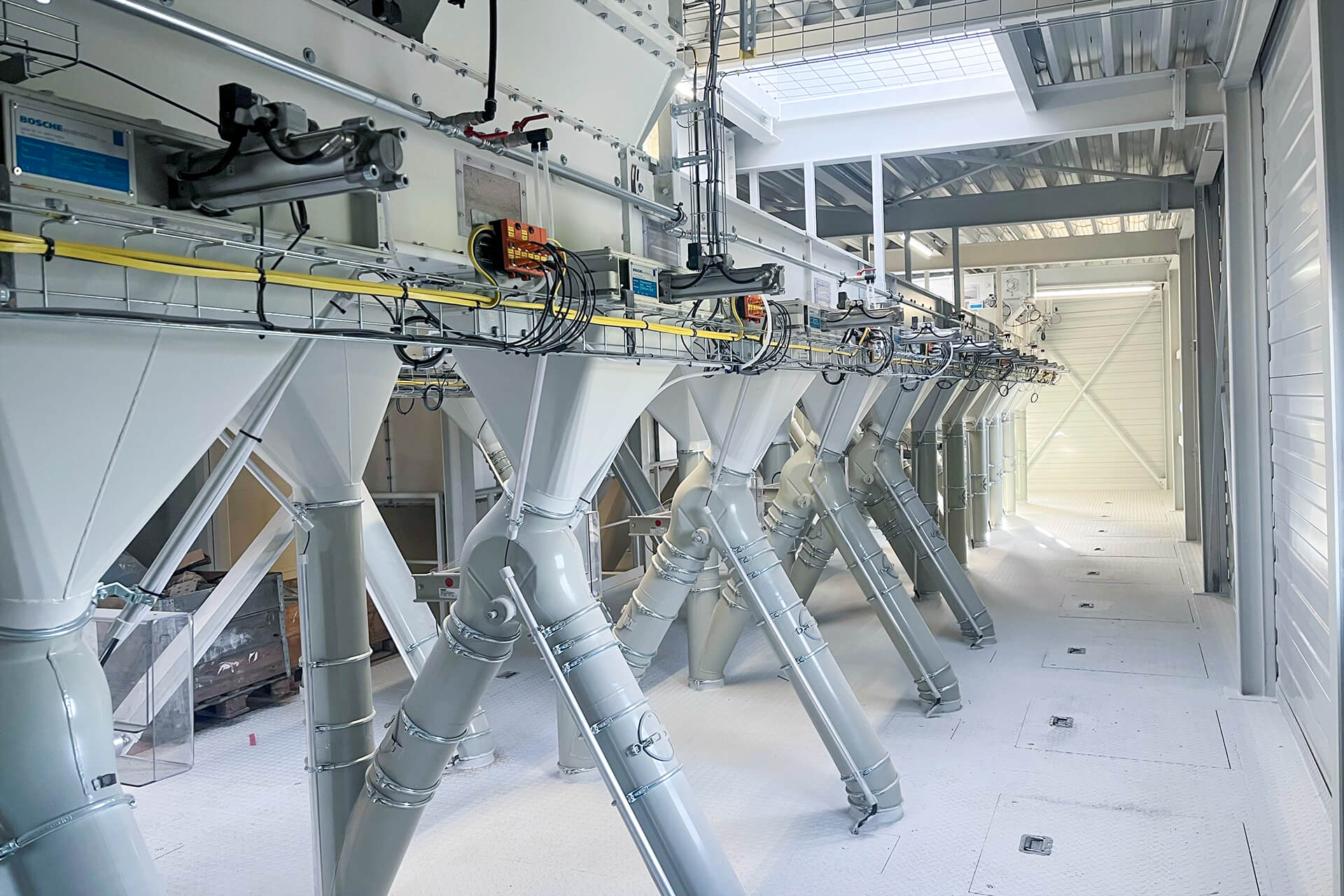 Maximum efficiency, minimum emission
Future-proof production with smart process control technology
With the construction of a new plant in Ichenhausen, Mischfutter Werke Mannheim (Mifuma) is increasing the supply of milk yield and organic feed for farmers in southern Bavaria, Baden-Württemberg and Austria.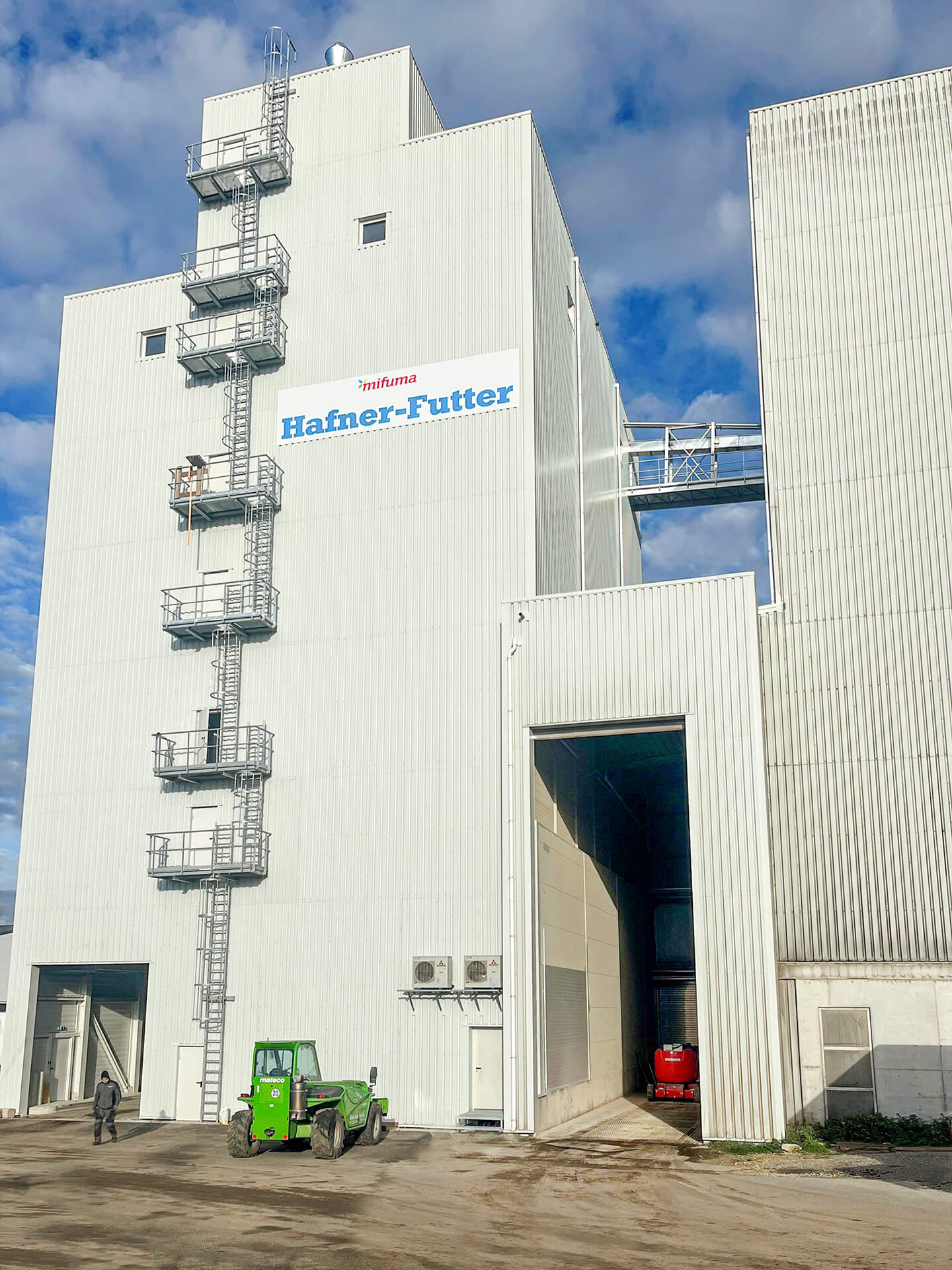 For this project, we supplied the necessary automation. "Our MES and process control system controls everything from receiving to storage with the silo, raw material and dosing processes to production and loading," says sales employee Christoph Lindhorst.
Mifuma benefits from numerous new modules of the SCHULZ productionstar®, which is continuously being further developed to meet the requirements of the mixed feed industry. For example, the innovative batch tracing function provides all relevant information in the desired format at the touch of a button, and the dosing analysis function detects deviations and thus makes optimisation potential visible.


Mifuma places particular emphasis on energy efficiency and therefore uses the latest plant engineering. As a Danfoss DrivePro® Service Partner, our scope of supply also included frequency converters for the drive motors, which are installed in the highest energy efficiency class IE4. We also installed an energy management system that undertakes an integrated analysis of all energy flows as well as convenient energy monitoring and controlling.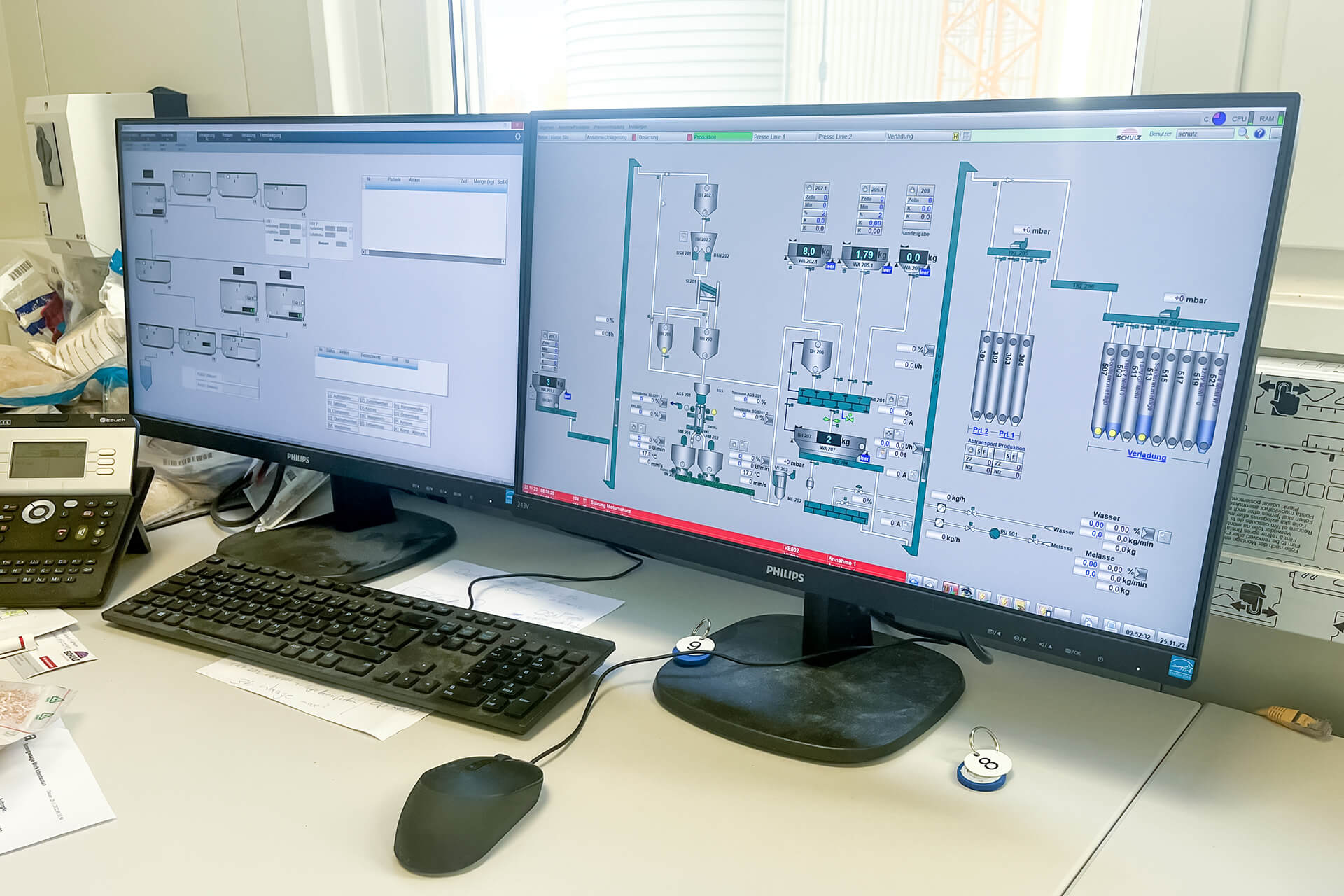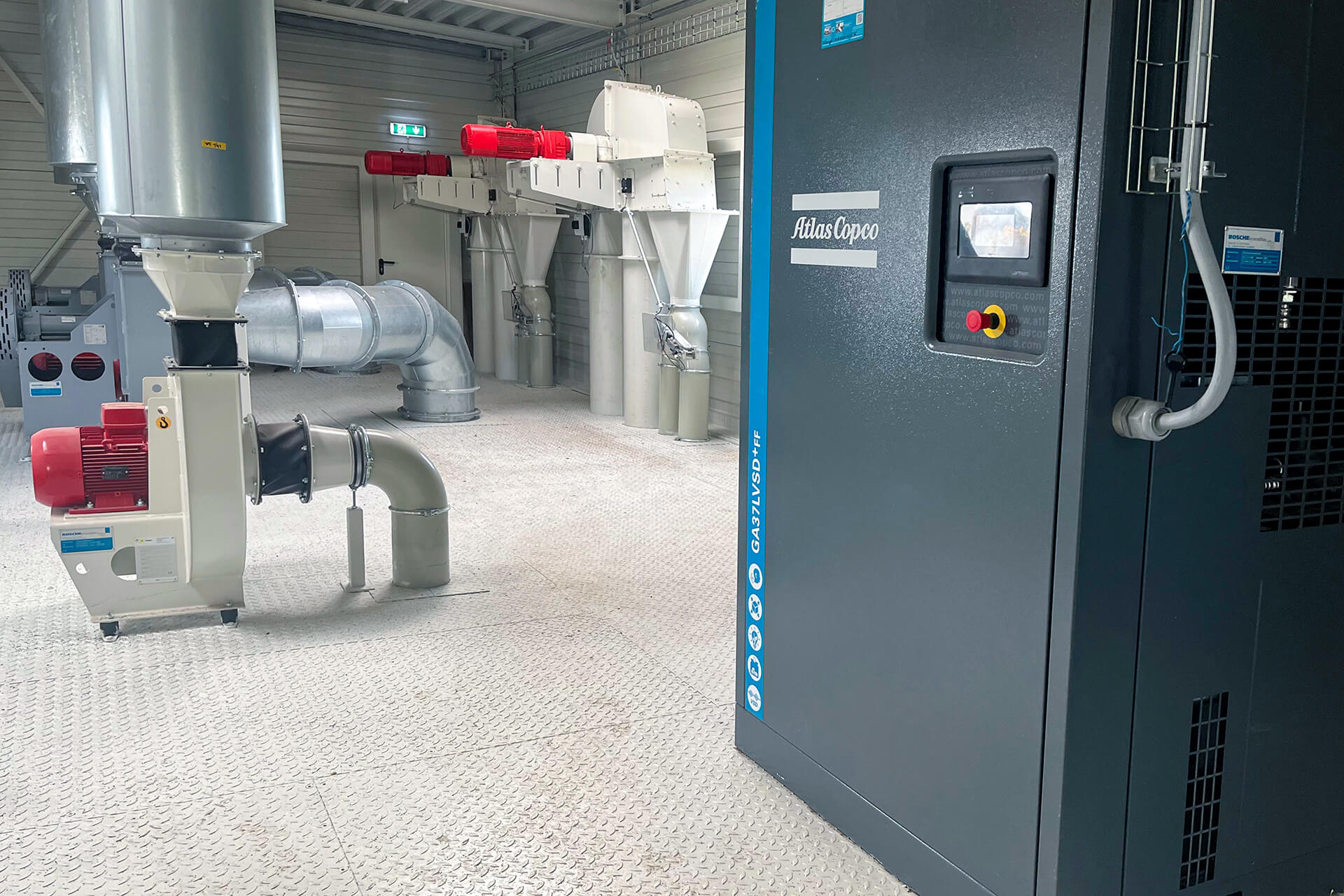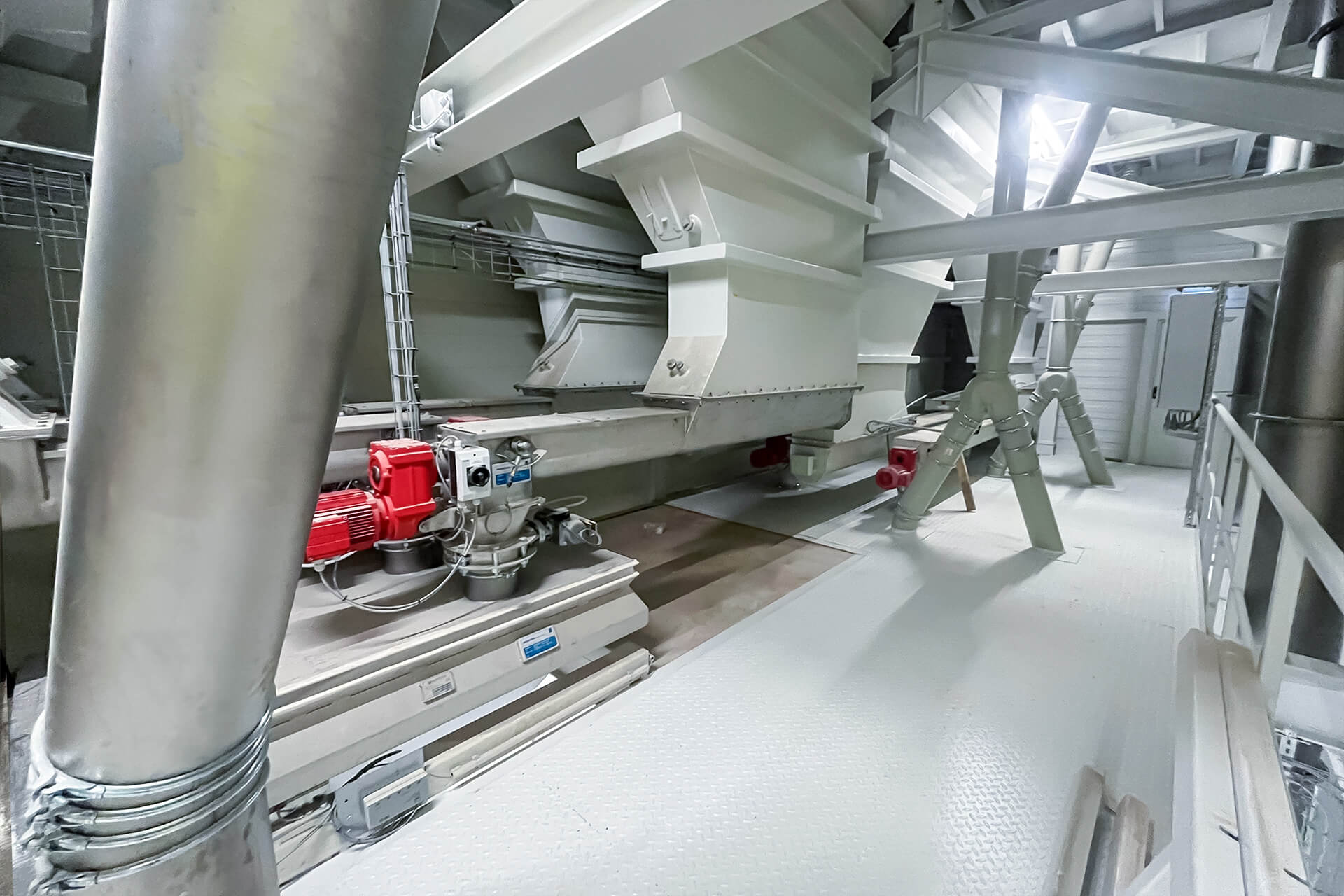 "The combination of energy-efficient technology and the energy management system succeeds in reducing emissions to a minimum during production," explains Christoph Lindhorst. In addition, we supplied the complete electrical engineering and IT infrastructure."
Contact 
christoph.lindhorst@schulz.st
The combination of energy-efficient technology and the energy management system succeeds in reducing emissions to a minimum during production.

Christoph Lindhorst, Sales SCHULZ Systemtechnik
We are here for you


Your contact options