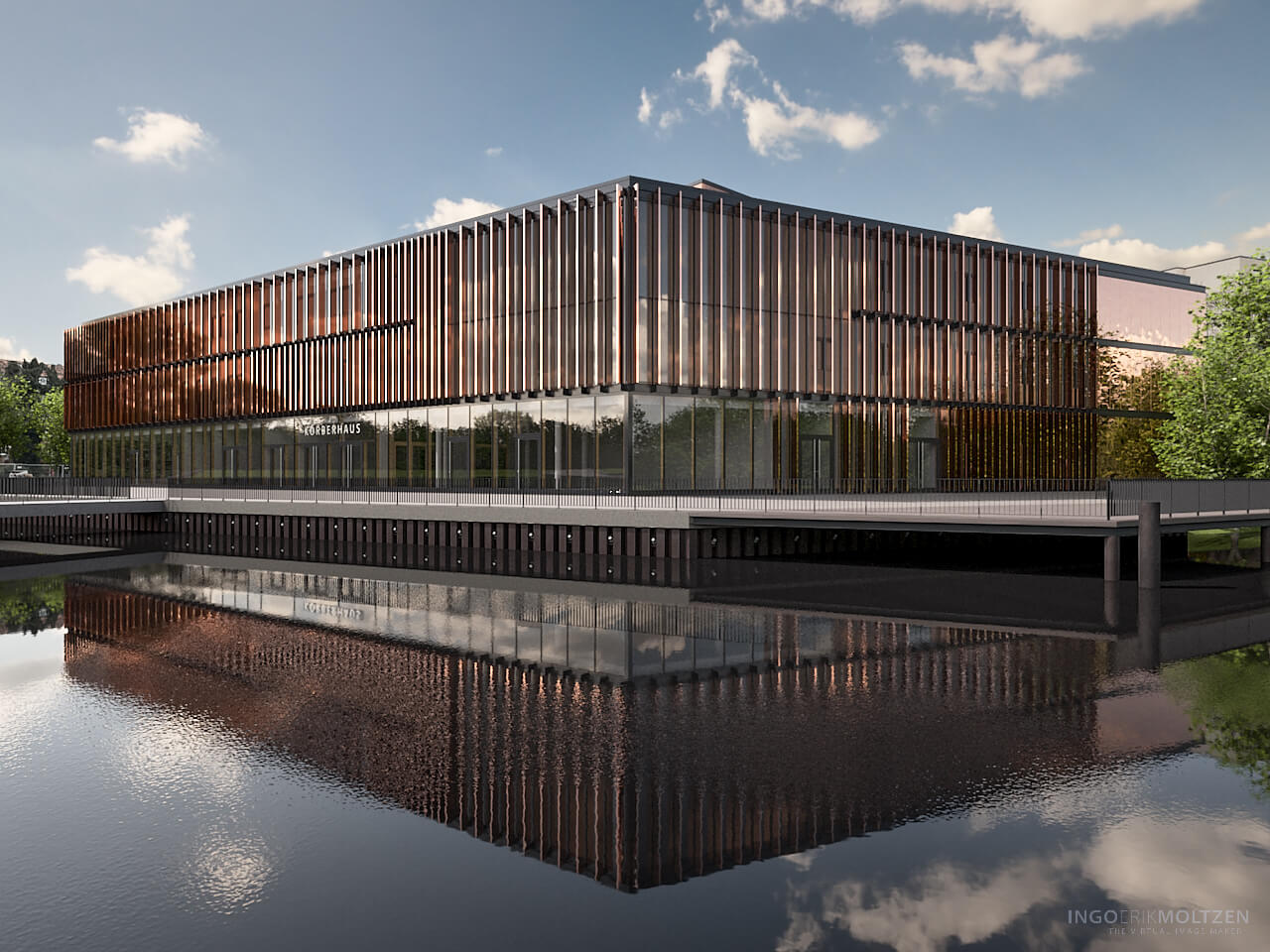 Everything under one roof
The KörberHaus in Hamburg – a meeting place for all generations and cultures
Professional installation of heavy current, telecommunications and information technology systems
With the KörberHaus in Hamburg's Bergedorf district, there has been a "house for all" since December 2022, where the focus is on encounters, exchange and culture. A meeting place for all generations and cultures. And a building project of the highest complexity, in which numerous public meeting facilities and non-commercial services are bundled.
A wide variety of users are accommodated here under one roof on around 6,000m2 , including the Bergedorf district office with the AWO senior citizens' meeting place, the Hamburg Public Library with a district library, the Hamburg Adult Education Centre and the Lichtwark Theatre with a stage and 460 seats. In addition, event, counselling, learning and exercise rooms as well as a gastronomic area have been created.
The client for the project, which totalled around 25 million euros, was Sprinkenhof GmbH, with whom we had already implemented the Hamburg State Opera project. In their Europe-wide tender for heavy current, telecommunications and information technology installations, it was not only a matter of high profitability, but also of the 'technically most correct' offer.
Since a project of this size and complexity cannot always be planned through to the last detail in advance, it was important here to identify errors in good time and correct them in the bill of quantities. This is precisely where our expertise has proven itself.
We then re-planned some technical conditions so that nothing stood in the way of efficient construction progress. After all, it was not only about the electrical installation for the individual users with their individual requirements, but also about lightning protection with the integration of the conductive façade, the entire security technology, the basic installation of WLAN by means of access points as well as the complete installation in the outdoor area including mast lights, connections in the form of a floor tank and an access control system with offline and online components.
The feedback from the commissioned planning office, which spontaneously proclaimed one of our employees 'Employee of the Month' on the construction board, proves that the teamwork on the construction site was also perfect. Not necessarily usual, but a very motivating gesture.

Christian Liebelt, Commercial Manager SCHULZ Systemtechnik
We are here for you


Your contact options