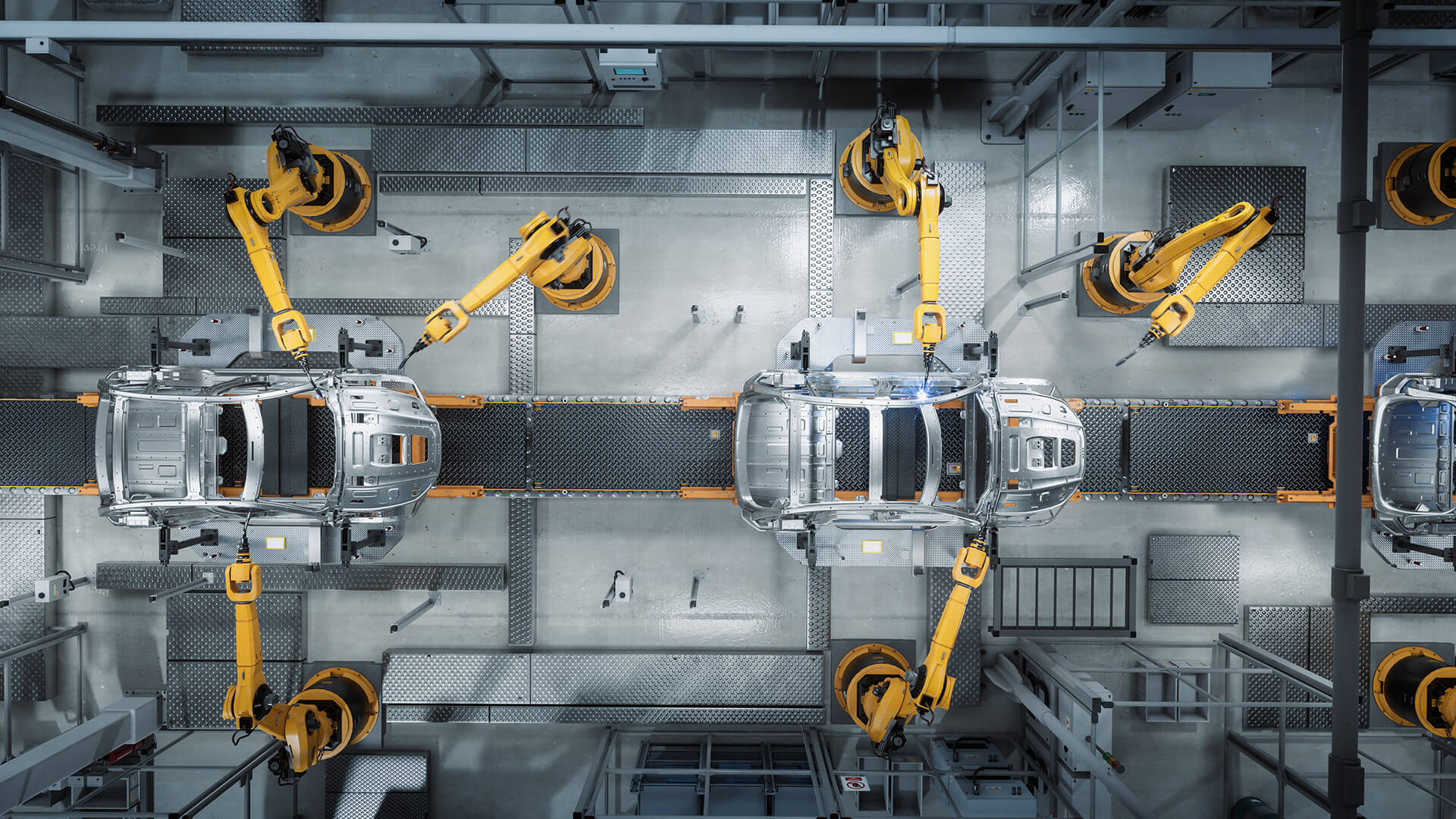 Campus for Digitisation in Berlin
Flexibility and high speed have top priority
One of the largest automotive groups in the world is turning its site in Berlin-Marienfelde into a competence centre for digitalisation in the global production network. The focus is on a new digital production ecosystem. It is based on the globally uniform automation standard Integra 7, which our software experts not only master but have also helped to develop.
The new production system uses a common database and ensures maximum efficiency. The carmaker is turning the plant in the capital into a campus for the development, testing and implementation of pioneering software applications and production processes. To this end, he is investing in the construction of a digital start-up factory with a series of state-of-the-art pilot lines and test cells.
For the implementation of this project, which has attracted a great deal of attention in politics and the media, the Group relies on the know-how of our automotive colleagues in Bremen. They prevailed over well-known competitors and secured the contract as general contractor for all automation tasks.
"The decisive factors for the customer were our flexibility and lean structures, which enable us to react quickly – a powerful advantage in pandemic times, when delivery delays also have to be compensated for," says Marco Schrader, project manager in Bremen.
Specifically, the order is for the construction of 20 robot cells in which innovative technologies for new production processes in body shop and final assembly will be tested. As a general contractor, we are responsible for planning, mechanical construction, control technology and all suppliers.
Numerous departments from Bremen are involved in this major project and a team of almost 40 is working in the capital. "If everything works out, our result will be the standard for all customer car plants worldwide from 2023 onwards," sums up Marco Schrader.
The decisive factors for the customer were our flexibility and lean structures, which enable us to react quickly – a powerful advantage in pandemic times, when delivery delays also have to be compensated for.

Marco Schrader, Project Manager in Bremen
We are here for you


Your contact options