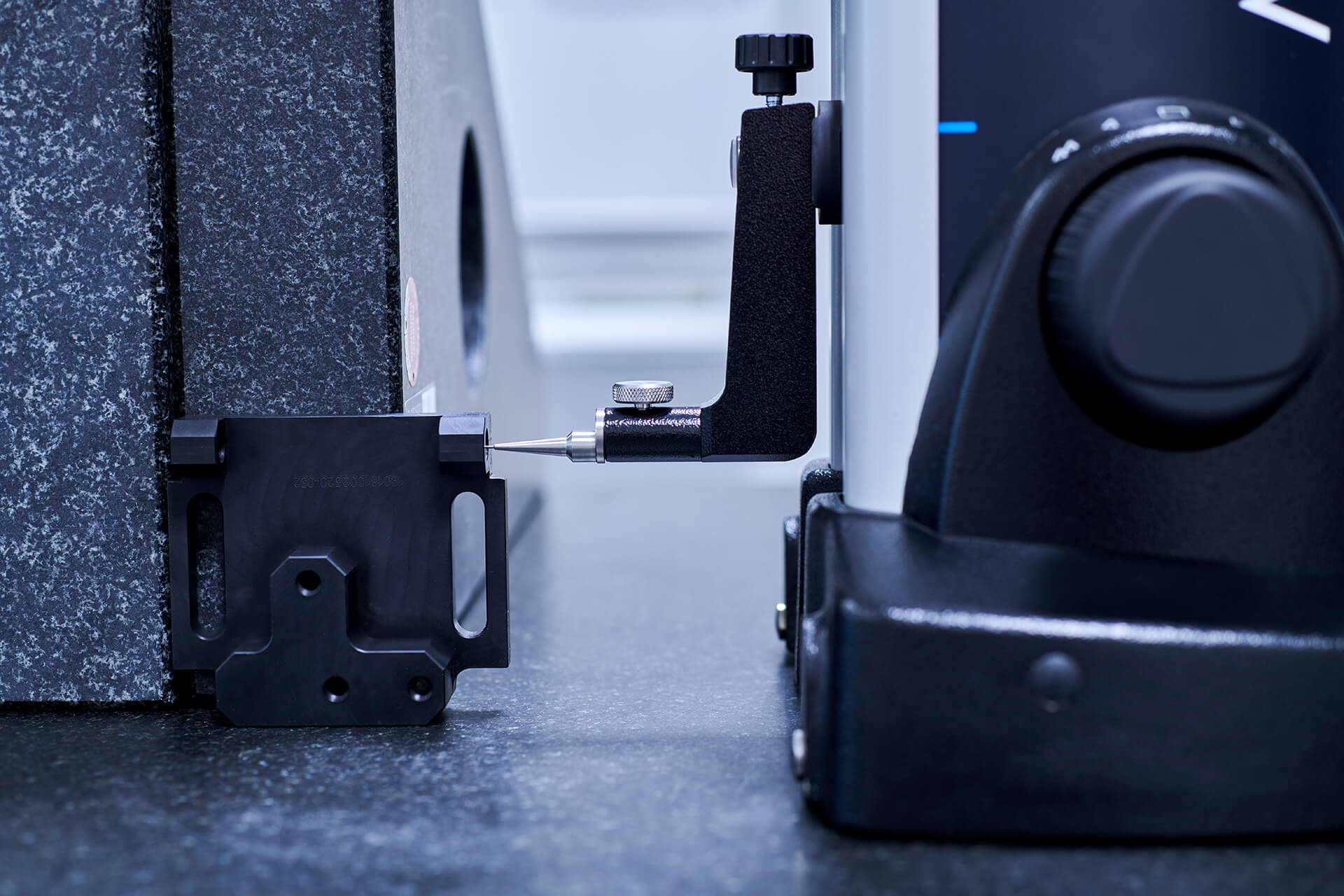 Testing Technology
For reliable quality assurance of your systems and products
How to make processes safe with smart test methods
To ensure that you convince with consistently high product quality, smart testing technology including permanent monitoring of the production processes is crucial. For the quality assurance of your products and the functions of plants and machines, we offer various procedures and test systems:
#1 Leak testing equipment
Various testing technologies and stands have become established for the development and production of vehicles as well as for quality assurance. Thanks to our control programmes, you benefit from optimum process sequences. We determine the tightness of the vehicles with the help of special equipment that simulates precipitation under various conditions. This provides your development department and production with important insights and information about possible weak points, which can then be quickly rectified.
Our know-how in detail:
Field- tested technology
Vulnerability detection already in the development phase
Fast localisation of leaks
Simulation of various rainfall conditions
Complete watering (sides, roof, underbody)
Special testing (high pressure, flat beam, spot beam, flood water behaviour on a variety of terrain)
#2 Surveying systems
We focus not only on quality control with equipment for gap and transition measurement, but also on testing technology for correct component position and presence.
#3 Electrical test (HV/NV)
With our systems, you can ensure that the safety and function of your electrical goods is guaranteed already during the manufacturing process. The system checks, for example, that there is sufficient insulation in high-voltage products (HV), or whether everything meets the requirements and quality standards in the low-voltage range (LV). Because this testing technology is used automatically during production, you benefit from a significant time-saving and an optimised operating sequence.
#4 Reeling circuit test
By checking the wobble circle, the precise position of plugs and pins can be determined. We install modern sensors such as vision systems in our systems, which already carry out the inspection during manufacture. This ensures a high product quality and reduces waste to a minimum. Conversely, this means for you: You increase plant utilisation and reduce your operating costs.
#5 Camera systems
A permanent inspection of the systems is essential to ensure that everything functions smoothly and maintenance is always given. We use optical-visual systems for this, among other things. They monitor and regulate the process reliably and independently. This ensures an efficient process flow, less waste and saves you empty costs.
#6 Thermography
Infrared thermography is suitable for inspecting and monitoring electrotechnical components as well as for checking the building physics and thermal insulation of buildings. Almost any operating unit that consumes power or transmits mechanical power, becomes hot before a fault occurs. With this test procedure , we can detect problems effectively, quickly and reliably in advance, before the system comes to a standstill or even a fire. Inspections can already be carried out safely during ongoing operation. This saves you money and time.
#7 Test benches
In the automotive sector, various test benches or testing technologies are used to determine and maintain the quality of components and the like. From surface inspection to classic chassis or roller stands – we are happy to automate these processes for you. Our intelligent control systems thus ensure more efficiency and safety in your manufacture.
Benefit from our expertise in testing technology! Contact us now and learn more about SCHULZ and our innovative solutions.
We are here for you


Your contact options