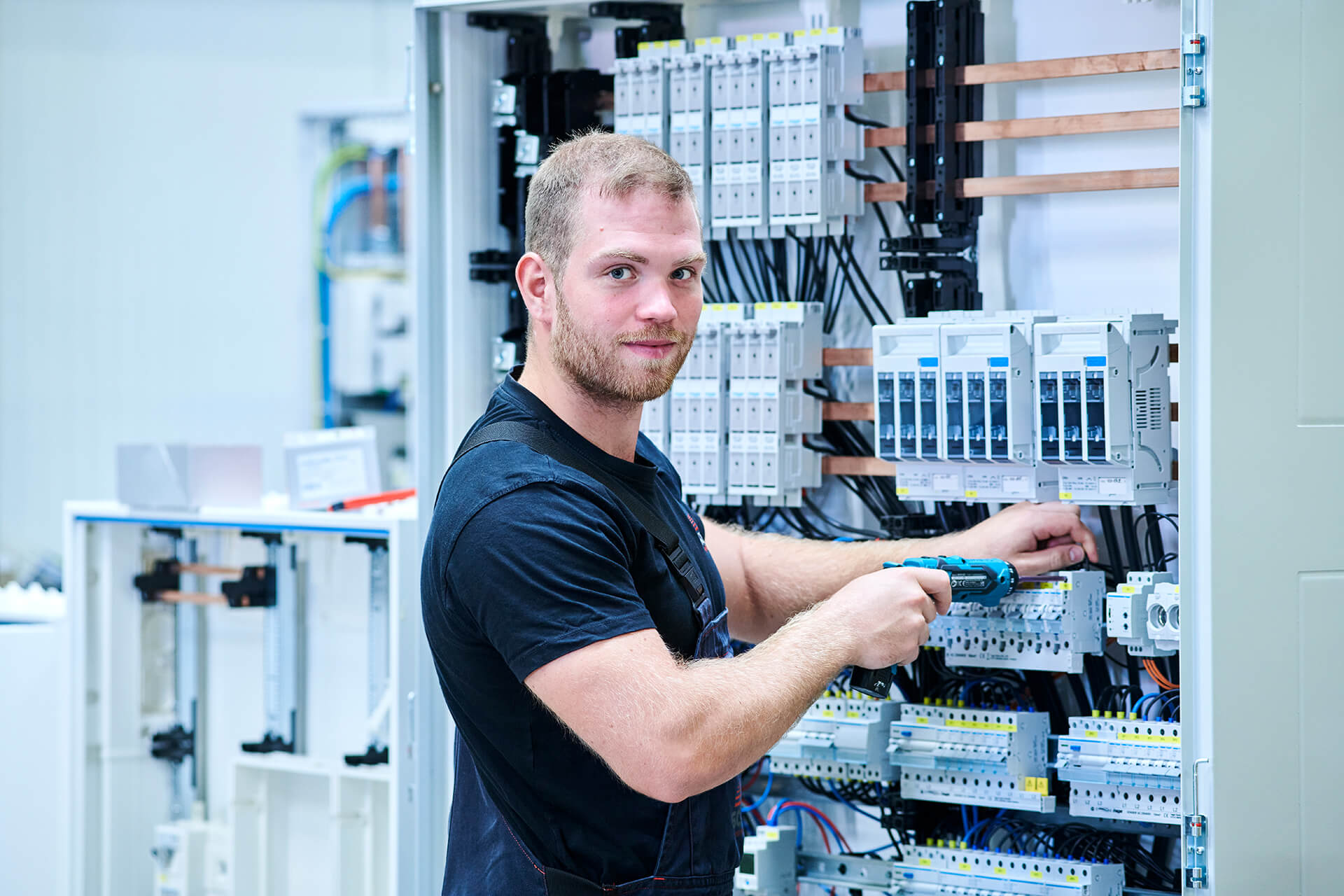 Switchgear construction
Trust the professionals
Switch cabinets made to measure: How you benefit from smart 3D engineering
Intelligently built switchgear creates decisive prerequisites for the smooth functioning of I&C and automation technology. For customised switchgear construction with the latest 3D engineering tools, highly qualified employees develop, assemble and wire your systems.
We source all components from reputable manufacturers in compliance with VDE regulations and EMC guidelines (DIN EN 61439 / VDE 0660-600). We have all the standards in view for you. This also applies to switchgear intended for the American market. We build and certify these according to UL and cUL standards.
In switchgear construction, we also rely on standardised processes for project engineering and assembly – highly economic and effective. We always confirm the proper functioning and acceptance of your system before commissioning by providing detailed test documentation. Maximum safety, uncompromising reliability and absolute competence – we are your contact.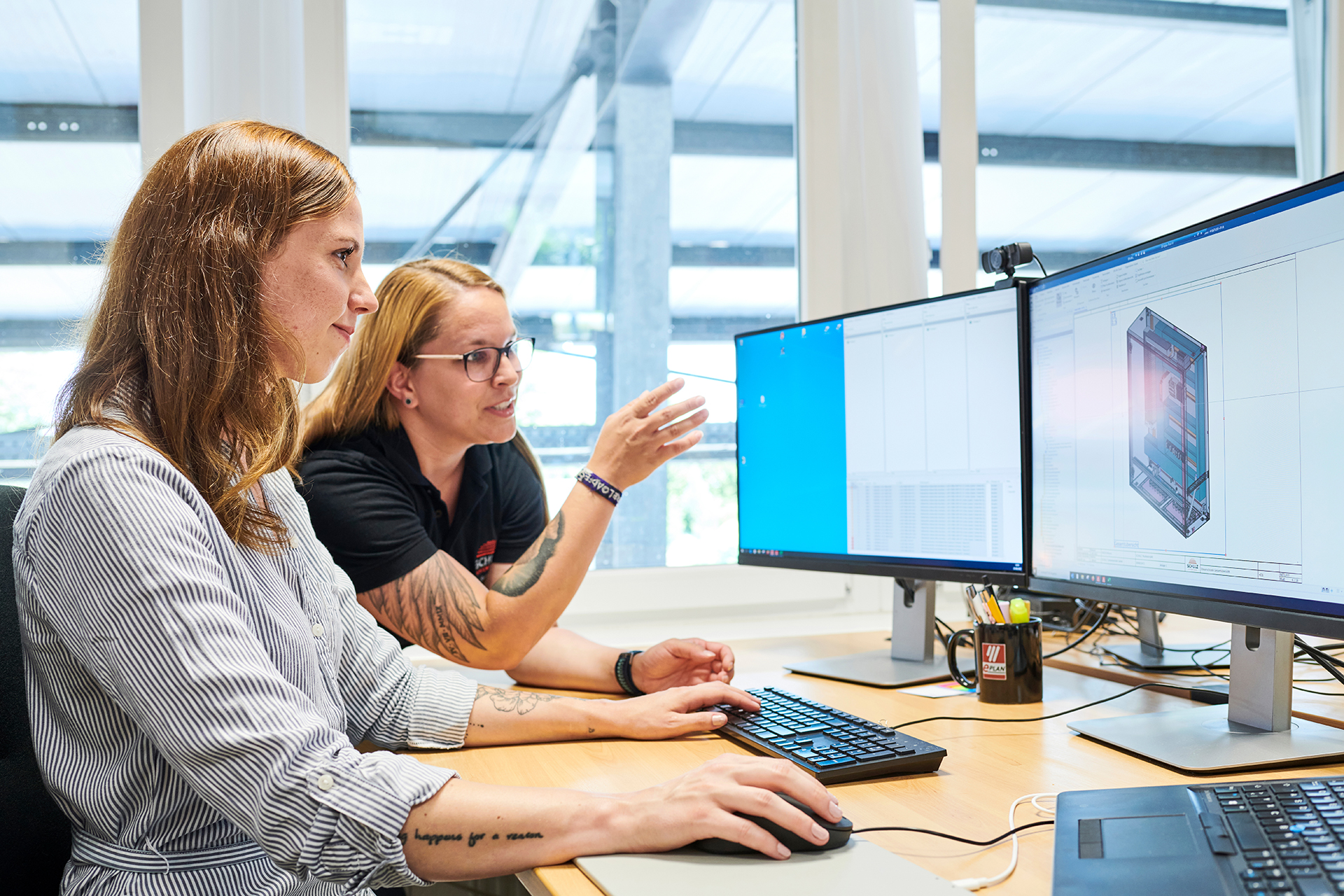 Reduce your costs with engine/switchgear combinations
By using our engine/switchgear combinations, we increase the service life of your drives – and thus reduce your maintenance and operating costs in the long term. Since engine/switchgear combinations are used to protect and switch engines – all from one central point.
These electrical components contain coordinated switching and protection devices as well as auxiliary devices for controlling and signalling. If these are designed in plug-in technology, they are also colloquially called MCC (Motor Control Cabinet).
Our I&C switchgear combination (CC) keeps you flexible
With our I&C switchgear combination, we sustainably increase your flexibility for automation requirements. Because with the right switchgear combinations, you control, measure and regulate your systems and processes. We place these combined units in compact control cabinets. This makes the switchgear combinations very flexible to use. And you profit from it.
Benefit threefold with our low-voltage sub-distribution solutions
You work more economically, save energy and increase the service life of your systems. We ensure this with our services for the sub-distributions (NSUV). Because this is where all the electrical protection equipment is housed. These in turn are the link between the low-voltage main distribution and the consumers.
In larger buildings and industrial plants, there are usually additional sub-distributions and group distributions that are also supplied via the NSUV. We integrate control units in the sub-distributions that switch and optimise electrical energy according to demand.
Low voltage main distribution: We regulate the
We ensure that the low-voltage main distribution (LVDS) serves as the central point of a building's energy supply. As a rule, it draws its voltage from the public network through an upstream MS/NS transformer. Downstream sub-distributions are supplied via the NSHV. We supply low-voltage distributions up to 4,000 A. If systems have to operate without interruption, we set them up redundantly. We always keep an eye on what is important.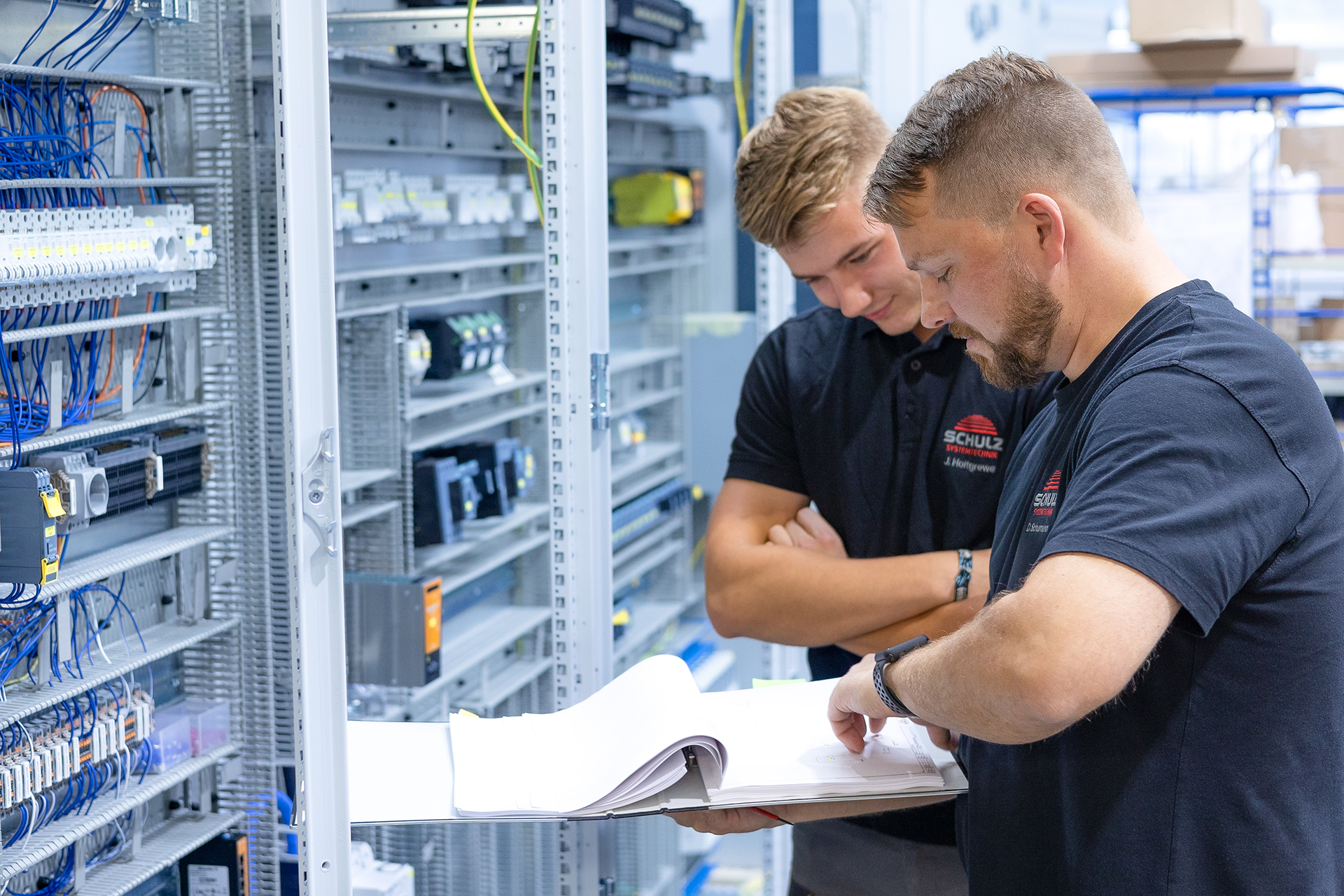 I&C switchgear combination in ATEX design: We safeguard you
We are also familiar with dangerous situations. For the use of switchgear combinations for measuring, controlling and regulating in potentially explosive atmospheres, we manufacture the systems with the corresponding ATEX approval for Dust-Ex Zone 22 and Gas-Ex Zone 2. We have been installing electrotechnical systems in these safety-relevant locations for decades. Benefit from our know-how in switchgear construction – maximum protection guaranteed. 
We are here for you


Your contact options