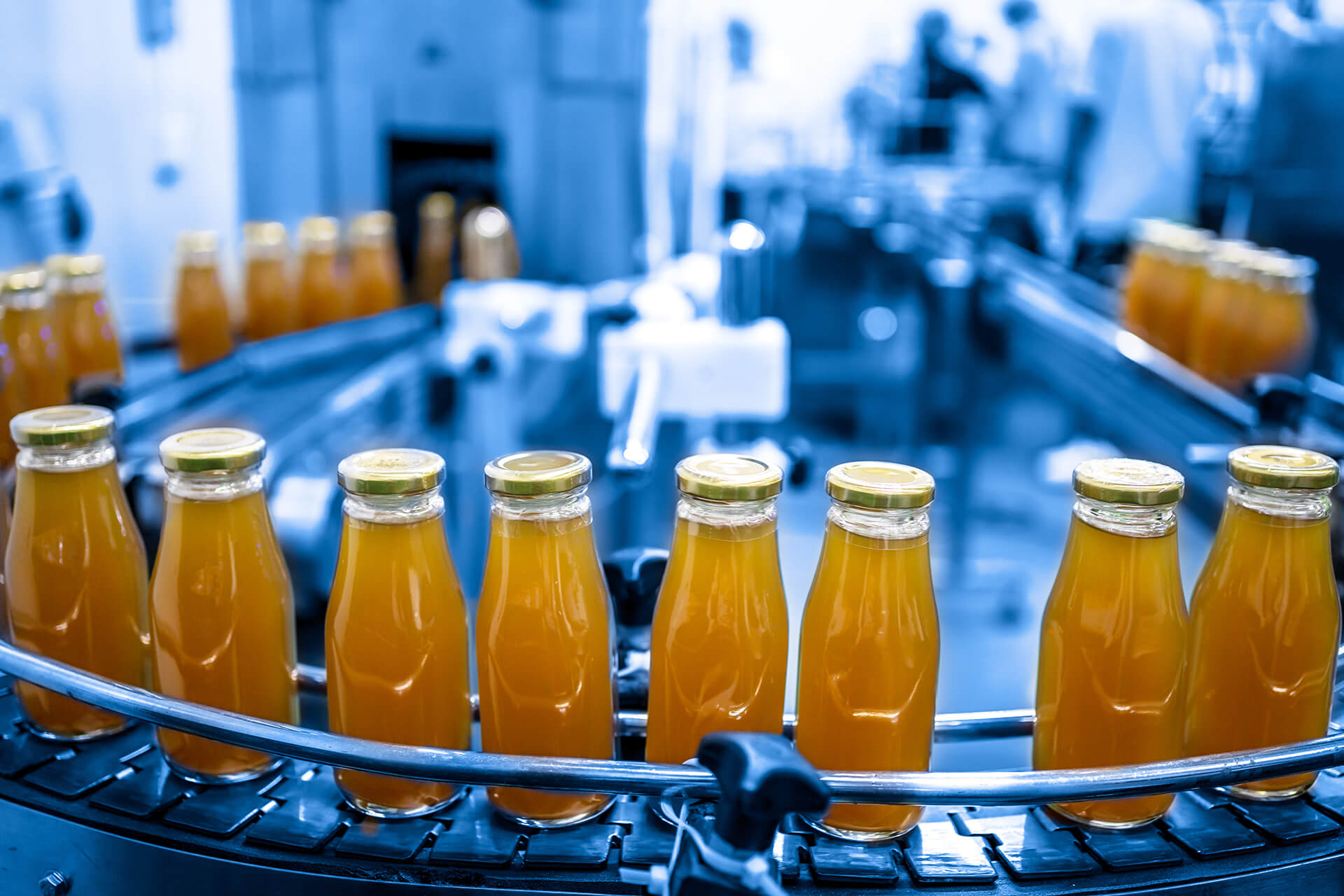 Food production
On Turbo: How we speed up your production
HOW TO BRING MORE EFFICIENCY TO FOOD PRODUCTION PROCESSES
From dairies, coffee makers, the delicatessen or beverage industry: We know what moves the food industry. With our know-how and wealth of experience, we raise food production to a new level – and with it all processes of your food production.
To this end, we use innovative process technology that is oriented to the regulations of the respective industry, guarantees process reliability and offers tailor-made solutions for all customer's needs – for all areas in the food industry.
Manufacturer of bakery products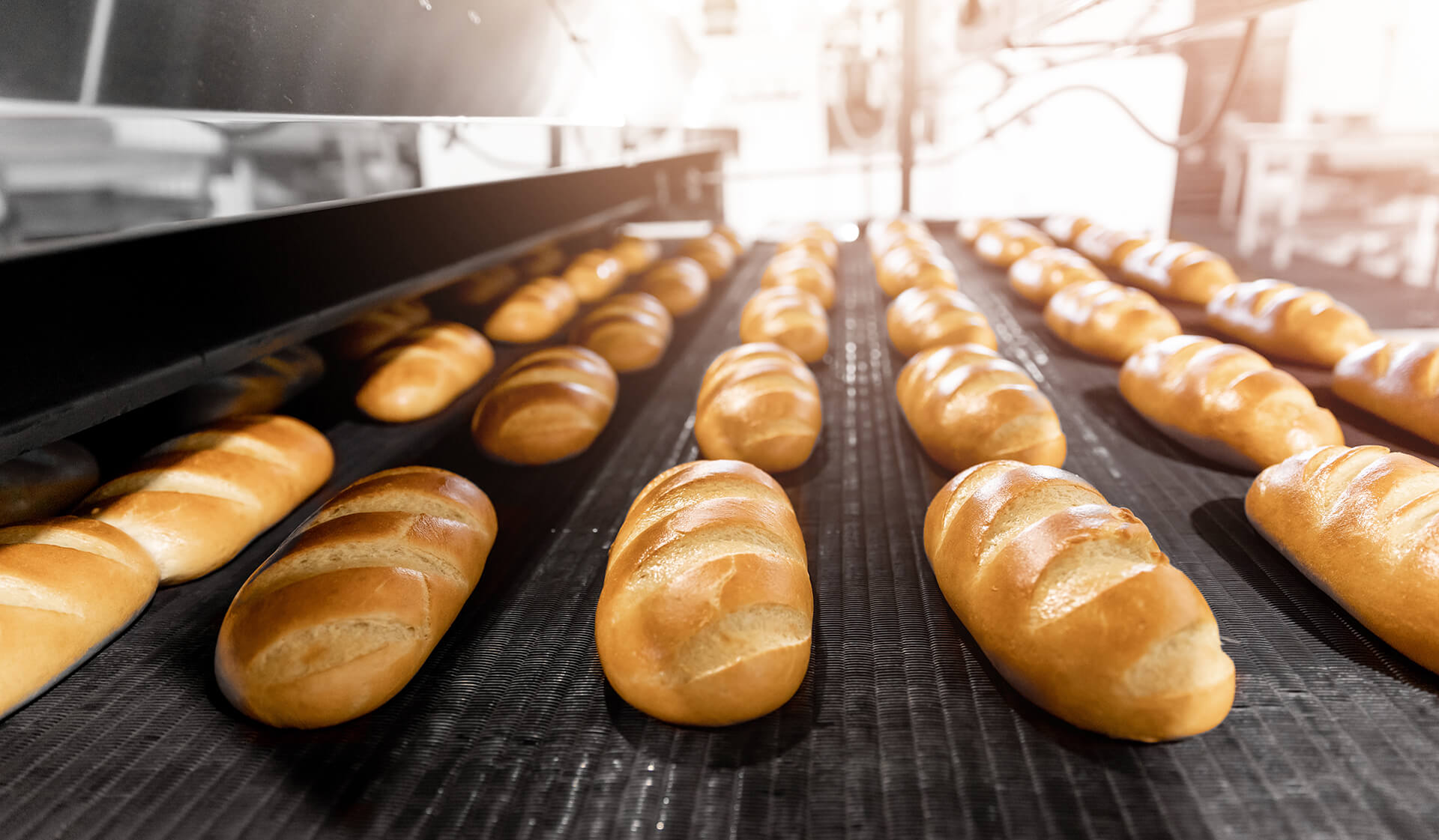 In accordance with legal requirements, we guarantee the collection and evaluation of all relevant machine data, including the availability of, for example, raw materials, baking moulds, staff and store orders.
Parameters such as historical sales figures, re-orders, sickness leaves, oven utilisation and tour planning can be entered online into the food production process. This guarantees optimum plant availability as well as the complete overview and documentation of the food production down to the loading table. Your own quality standards and our flexibility form the basis for all-encompassing and efficient food production planning. This results in the following advantages for you:
High flexibility and efficiency from dough production to the sales outlet
Knowledge of all production data such as: Weights, temperatures, times, humidity, tolerances etc.
Display and monitoring of the individual steps of food production on large monitors
Optimised resource planning (raw materials, staff, orders, commissioning, etc.)
Tracking & Tracing (traceability of all products and batches)
Integration of feedback data
Configurable documentation and reporting system
Highest system availability and product quality
But we are not only familiar with bakery machines.
For the beverage industry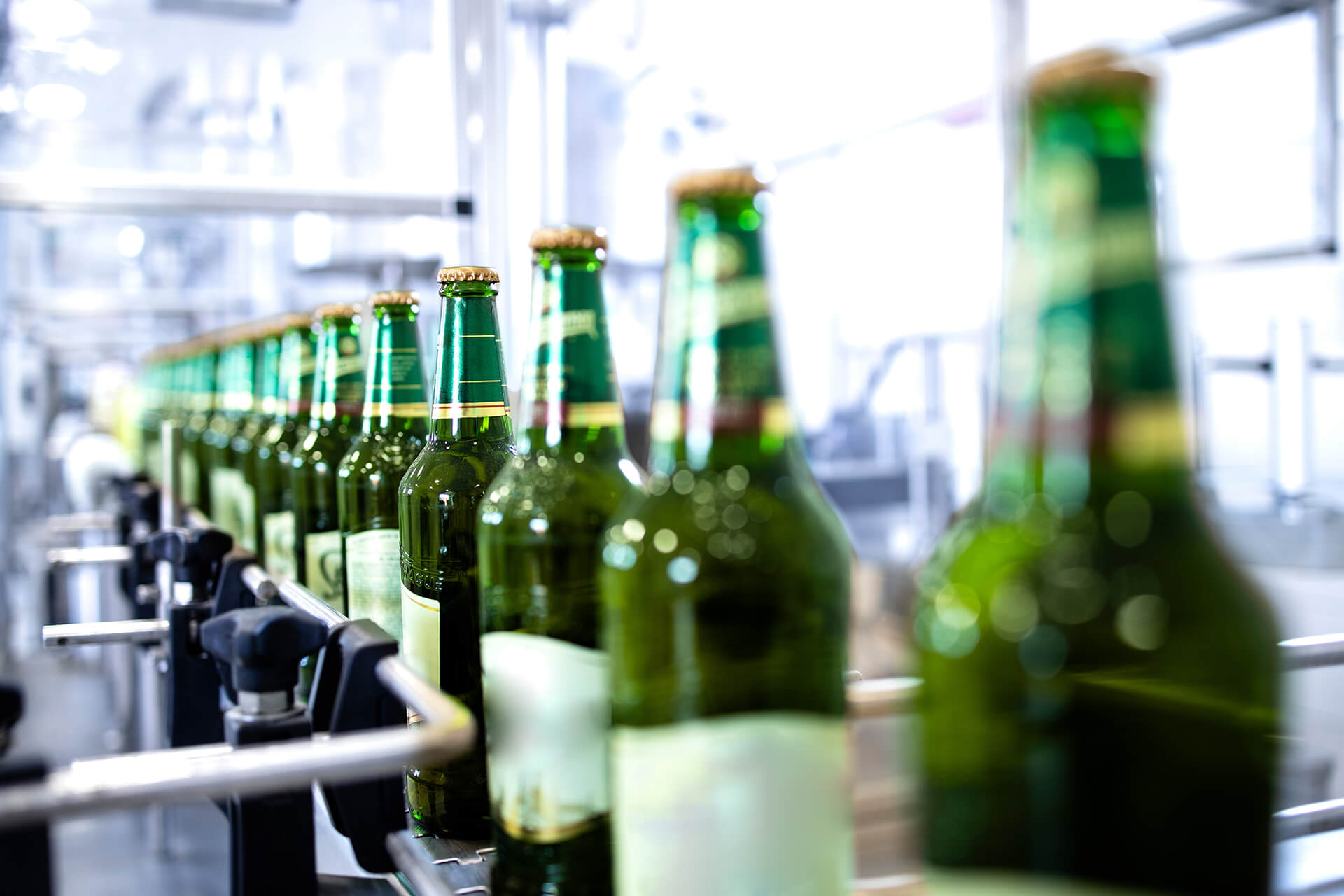 For beverage producers and breweries, we optimise process sequences, develop systems for handling empties and integrate them into the overall system. Services range from particular, optical detection systems for empty bottle identification and quality assurance of filled products, up to sorting and ejection systems.
The portfolio also includes equipment for the construction of displays and sales presentations, as well as the service and spare parts business. Our range of services in the field of food production also includes:
Planning and realisation of turnkey empty goods sorting systems
Maintenance, repair, expansion and optimisation of machines
Spare and wear part delivery also for existing sorting systems
Extensive spare parts warehouse for quick material exchange
On-site service and remote maintenance support
Optical detection systems for empty bottle identification and sorting – also in boxes crate as well as for quality assurance of the fill level, label, closure of the bottles
Special machine construction for the food industry
Technical modernisation of switchgear
Increasing energy efficiency
Adjustment of controls
Control updates S5 to S7
But we are also at home in many other sectors of the food industry.
For milk processors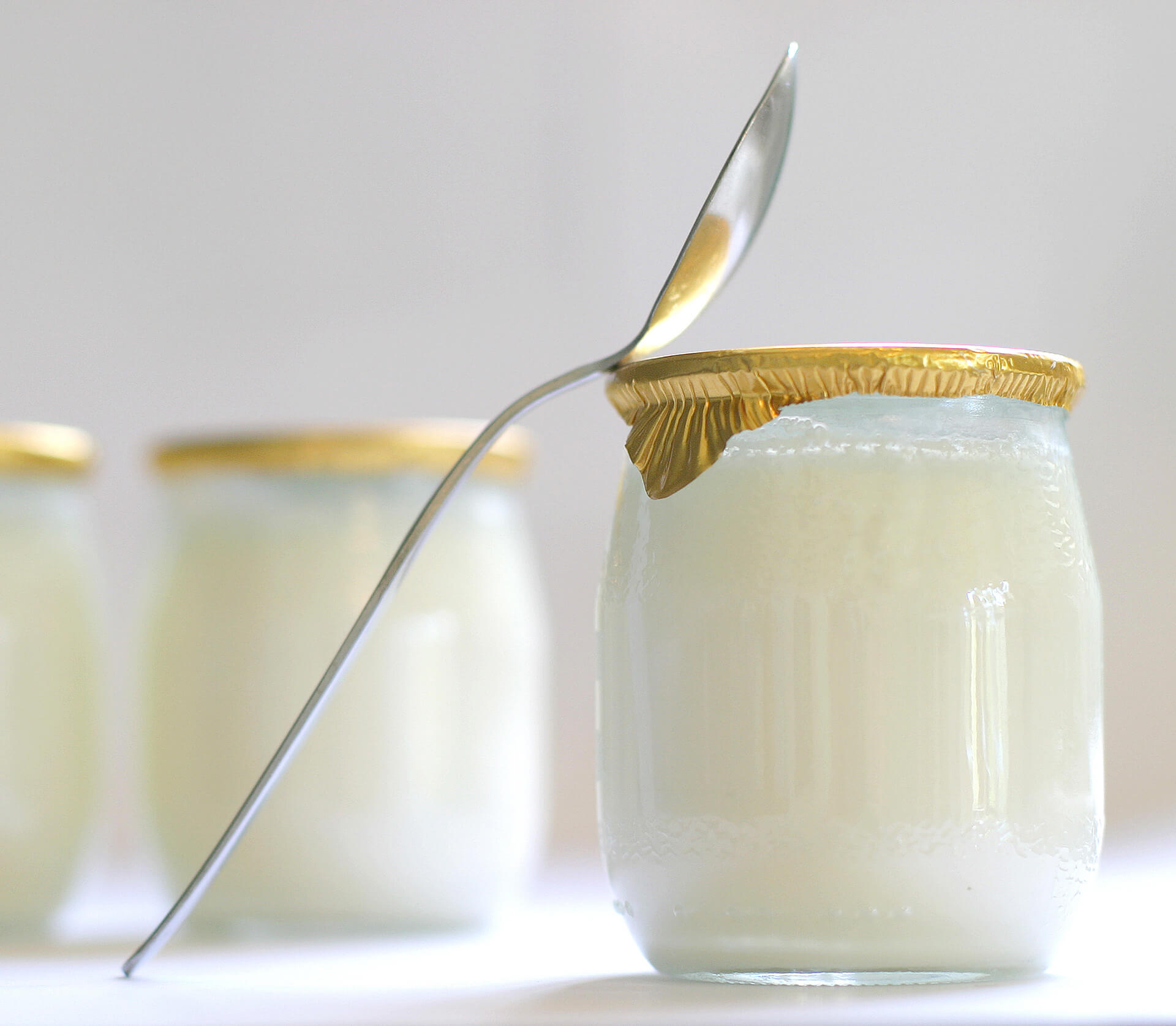 The level of mechanisation in the dairy industry is very high, which makes automation in this area of the food industry a huge growth accelerator. To date, we have implemented the necessary processes in many projects of various sizes. Whether from the small local dairy to international operations with the most diverse product spectrum. We know our way around the process engineering procedures and provide optimum solutions for fully automatic process control.
For the manufacture of baby food
The food production of baby food is subject to special legal requirements. During the entire production process, food hygiene must comply with all applicable regulations.
With our many years of experience in the food industry and its processing and production specifications, we are a reliable partner for the automation of your production processes, providing all relevant production data for consistent traceability and documentation.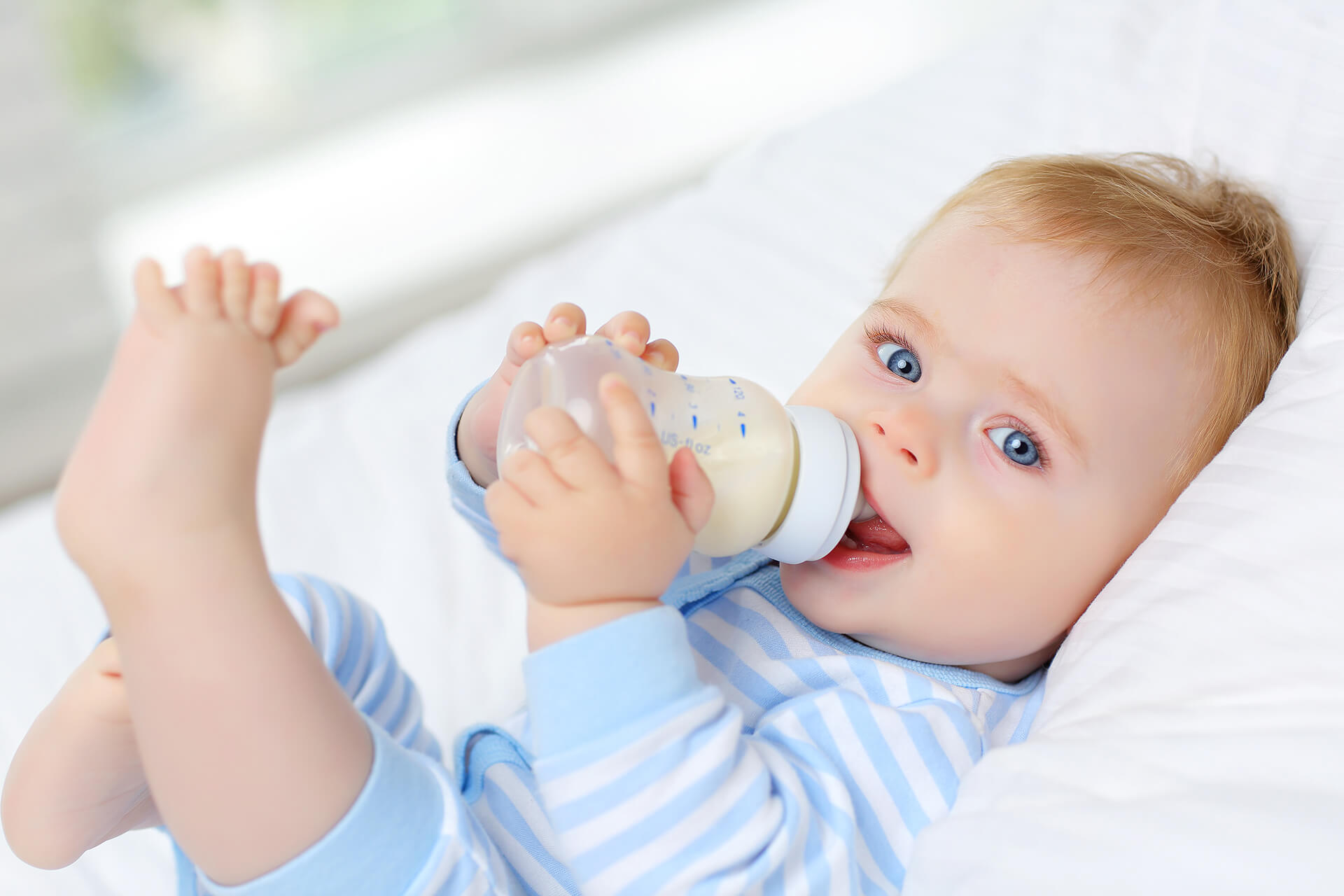 For the confectionery industry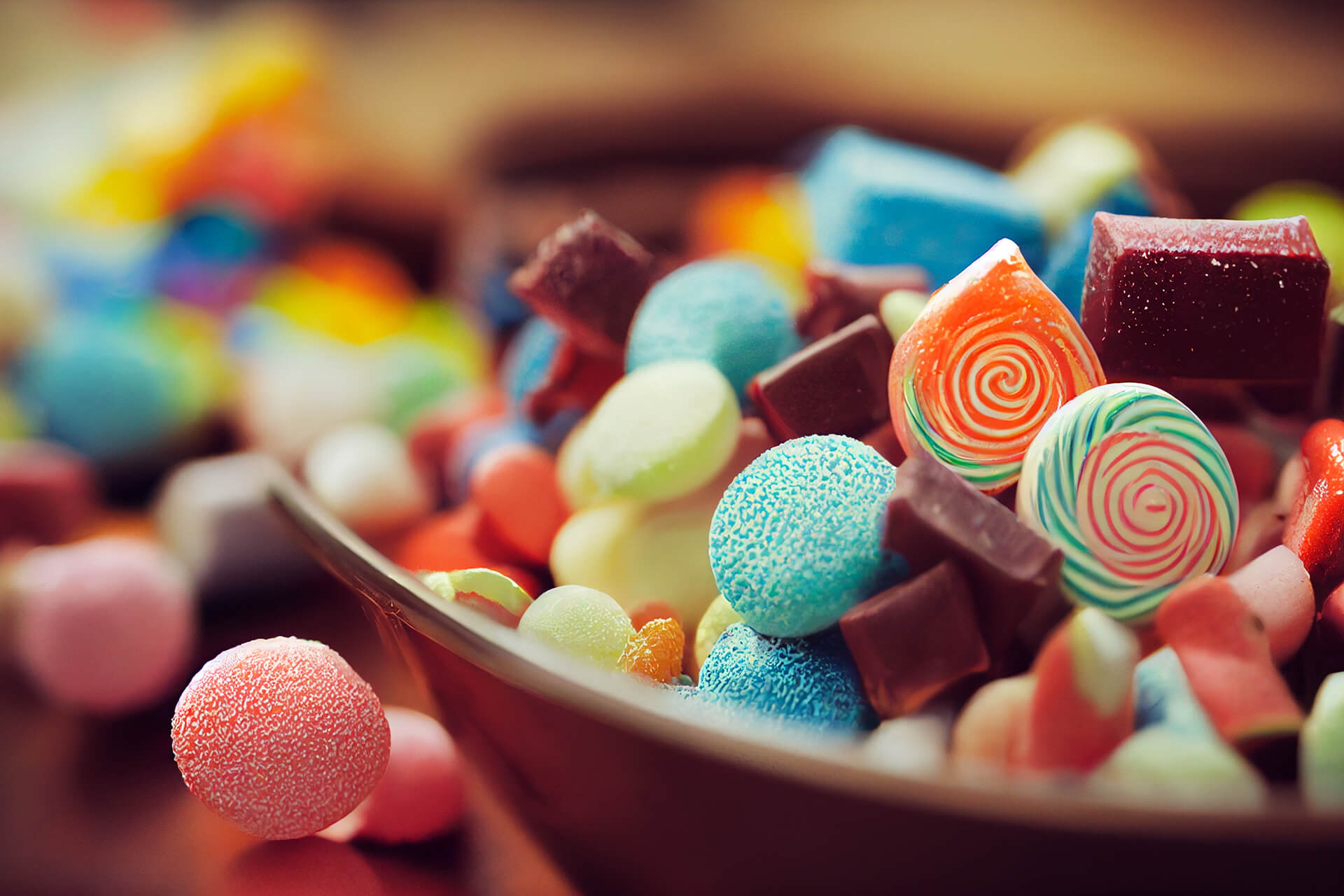 We know the situation in food processing in Germany and we know: The level of automation in the confectionery industry is growing steadily. With state-of-the-art technology, we create optimal processes for food production and supply everything from a single source – from the company's own control system to control technology to the cabling.
OUR SERVICES FOR THE FOOD AND BEVERAGE INDUSTRY
Für For potato processors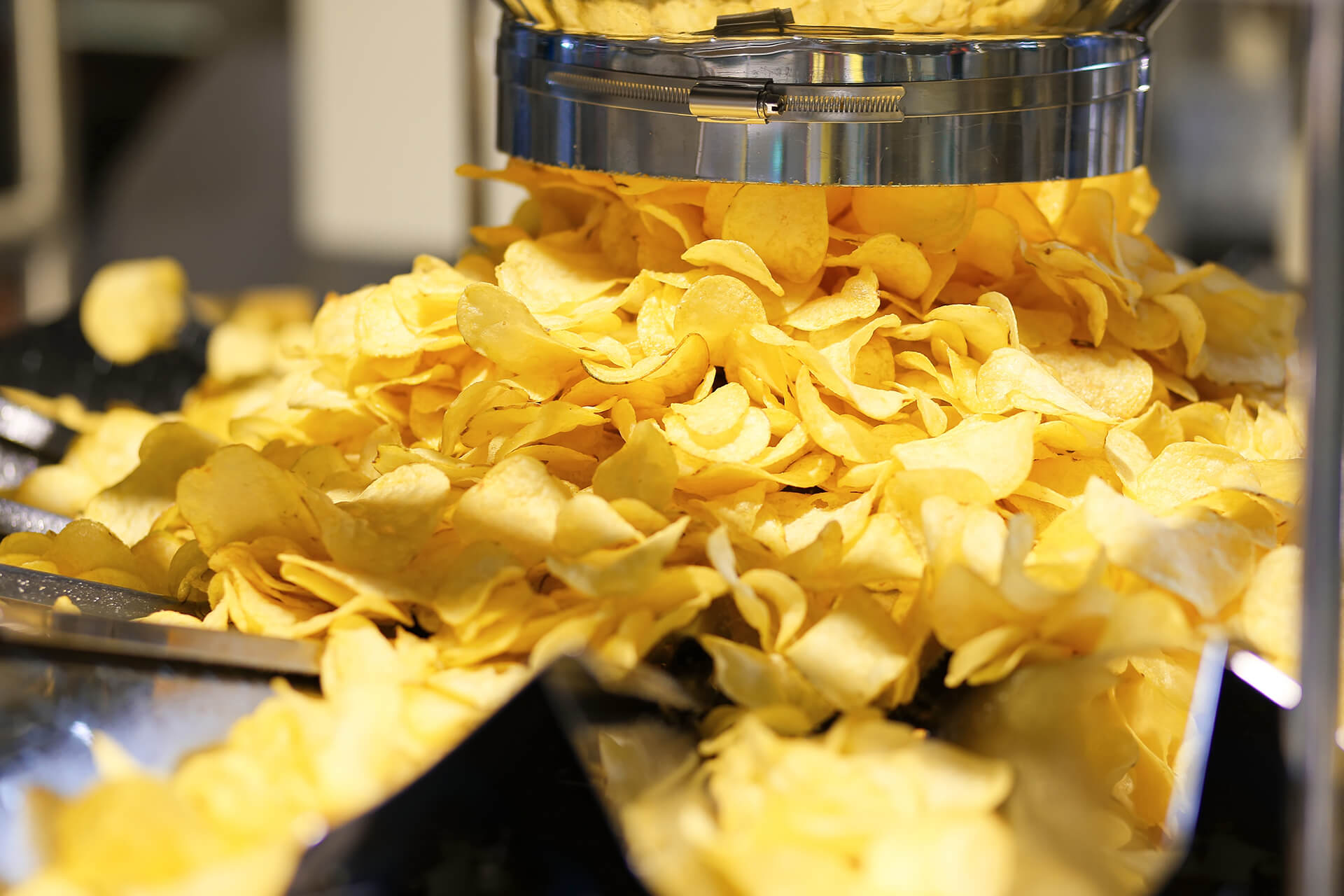 From the storage of potatoes to processing – our range of services extends from network technology, switchgear, energy management systems to state-of-the-art process control systems and conveyor systems.
For delicatessen producers
Whether in fish processing, the production of salads or spicy sauces – we have already implemented a large number of projects in the delicatessen industry. With our comprehensive solutions, we create optimal workflows for greater efficiency and get the most out of your machines.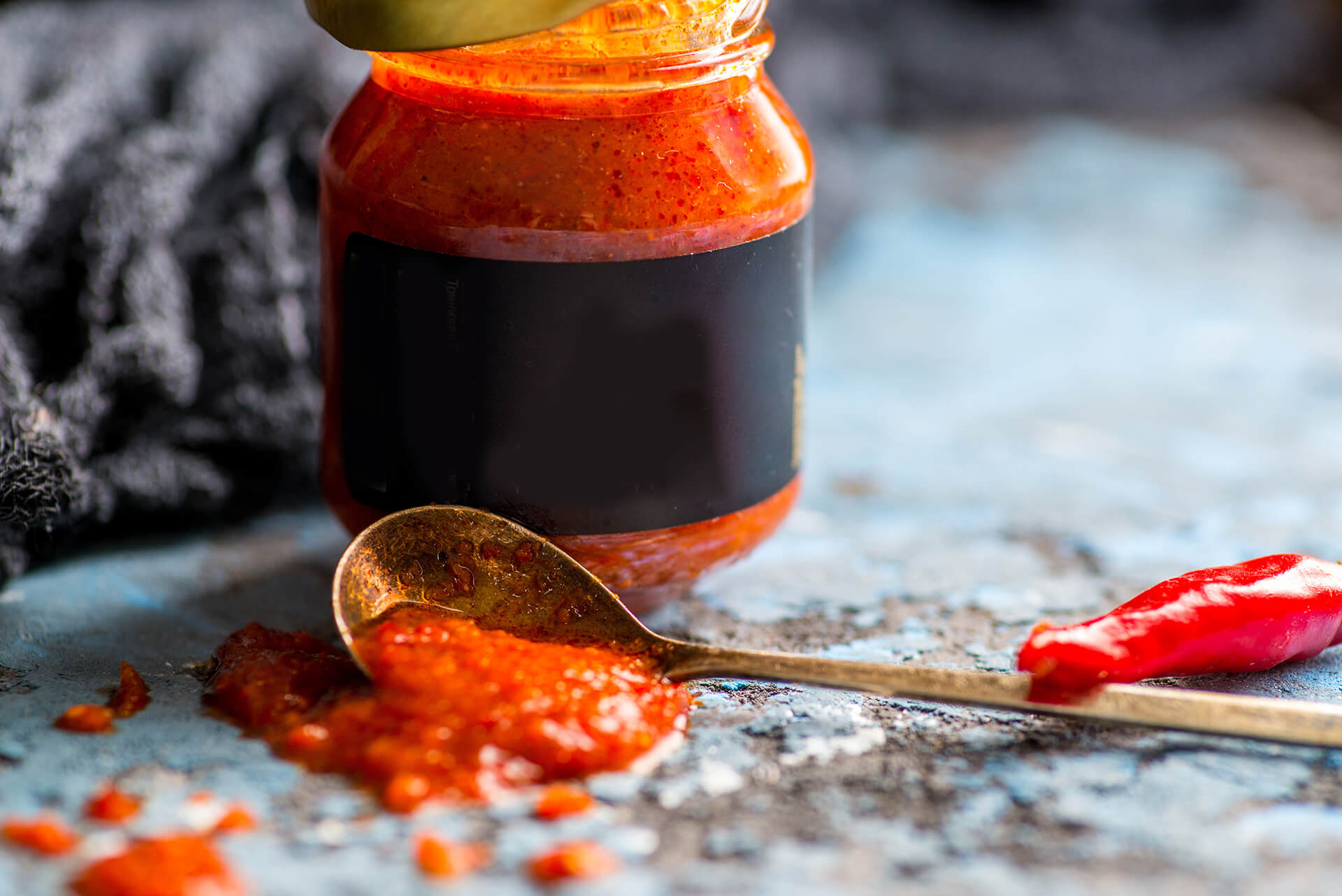 For the coffee industry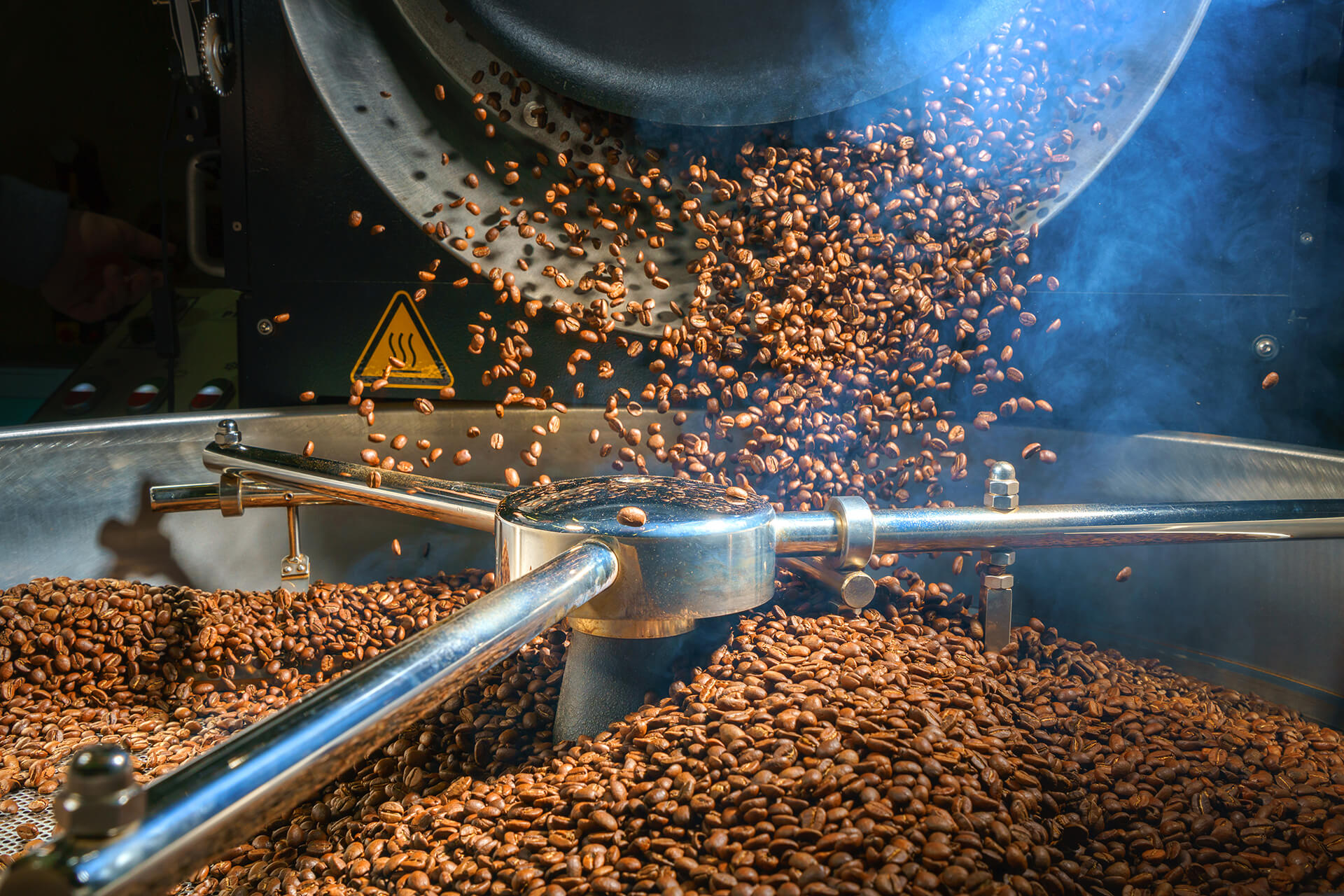 Our experience in the coffee industry dates back to the 1970s. In line with the strict guidelines for coffee production, we supply state-of-the-art electrical and automation technology from hardware planning, switchgear and control systems, software production and electrical installation for support during commissioning and explosion protection. Rely on our know-how to produce coffee efficiently and safely.
For grinding and peeling mills
Food safety plays a crucial role in mixed feed & cereals, as the different flours and other ground products such as meal and other meal products are the basis of many baking products as well as other foods.
As an experienced connoisseur of these foods, we automate the mechanical engineering and all manufacturing processes and develop solutions to ensure consistent quality. We record every step of the process so that we can trace everything back to the last detail. From the receipt of goods through the milling process to warehousing and shipping, we offer solutions for an optimal operational process.
For the meat processing industry
For decades, we have been developing a wide variety of automation solutions for the processing of meat and sausage products for the meat industry. From process technology to logistics and transport systems to waste air purification. Our systems take into account all legal regulations for safe food and guarantee a seamless traceability.
REFERENCES FROM THE PROCESS INDUSTRY
We are here for you


Your contact options