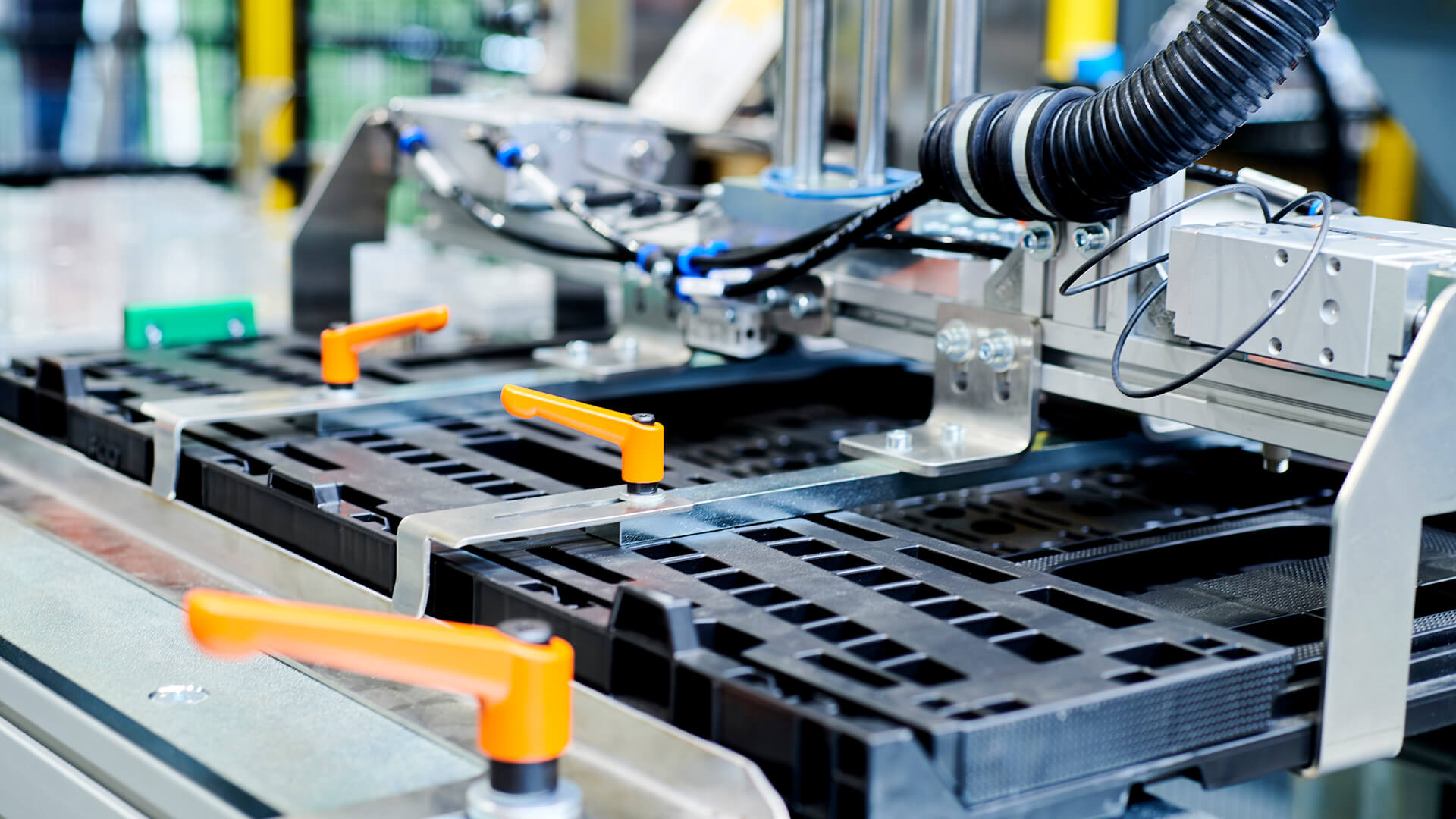 Plastic plant engineering
How to minimise manufacturing costs sustainably
Efficient, flexible, a perfect fit: Produce plastics technology optimally
As a manufacturer of products in the plastics industry you need individual, customised special machines for an efficient production. Rely on the special machine construction of our colleagues at SCHULZ Systemtechnik. Many customers from the plastics industry have been using their expertise for years.
With a wealth of ideas and know-how, they develop efficient and sustainable plants with state-of-the-art technology for all work steps in the machining and processing of plastic parts into finished products. You too can call on our professionals in special machine construction: They analyse your manufacturing processes in detail and develop integrated systems from the removal of components from injection moulding machines, through assembly, subsequent labelling and packaging, to palletising.
Everything fits together perfectly and you can sustainably reduce your manufacturing costs and further expand your market position.
OUR SERVICES FOR THE PLASTICS INDUSTRY
How to ensure the quality of plastic products
If you integrate quality control into the production process, you can produce even more efficiently. We do this by integrating smart testing technology into your production systems. This allows you to fully automatically monitor every single step in the assembly of your plastic products and ensures the most precise execution.
This is crucial for sustainable quality assurance so that can convince your customers with consistently high product quality.
We develop flexible, robust and energy-efficient plants for the plastics industry
Individuality is not just a new trend since Industry 4.0. It has been standard in the plastics industry for some time. High quantities, frequent product changes and many variants and product types characterise this branch of industry. That is why we develop special machines for the plastics industry offering you maximum flexibility and minimising necessary set-up times. Our systems are robust and operate extremely energy-efficiently.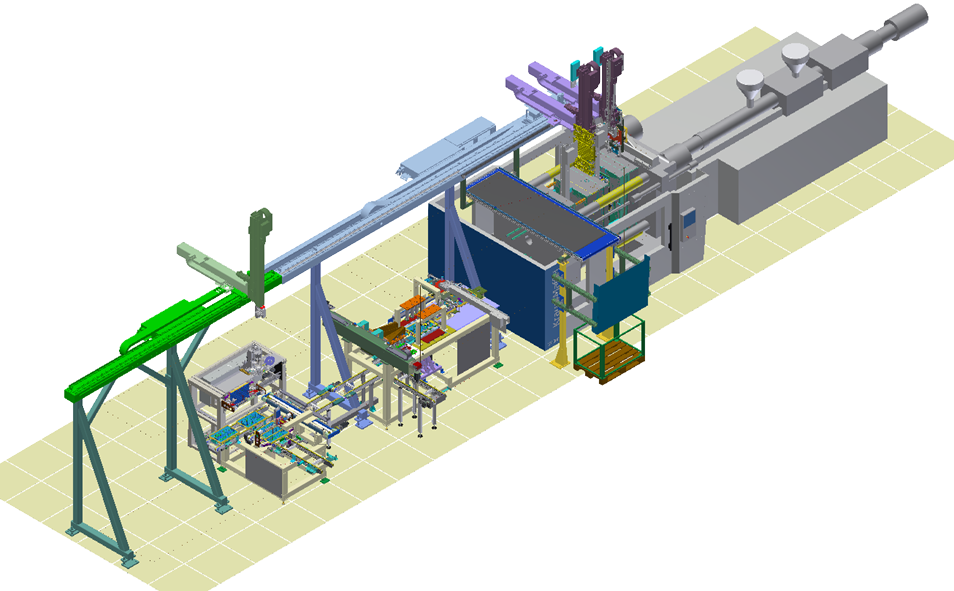 Any questions about our services in plastics plant engineering? For any challenges in special machine construction you may have. We have the solution and bring you forward with our technology. Get in touch with us today.
REFERENCES FROM THE MANUFACTURING INDUSTRY
We are here for you


Your contact options