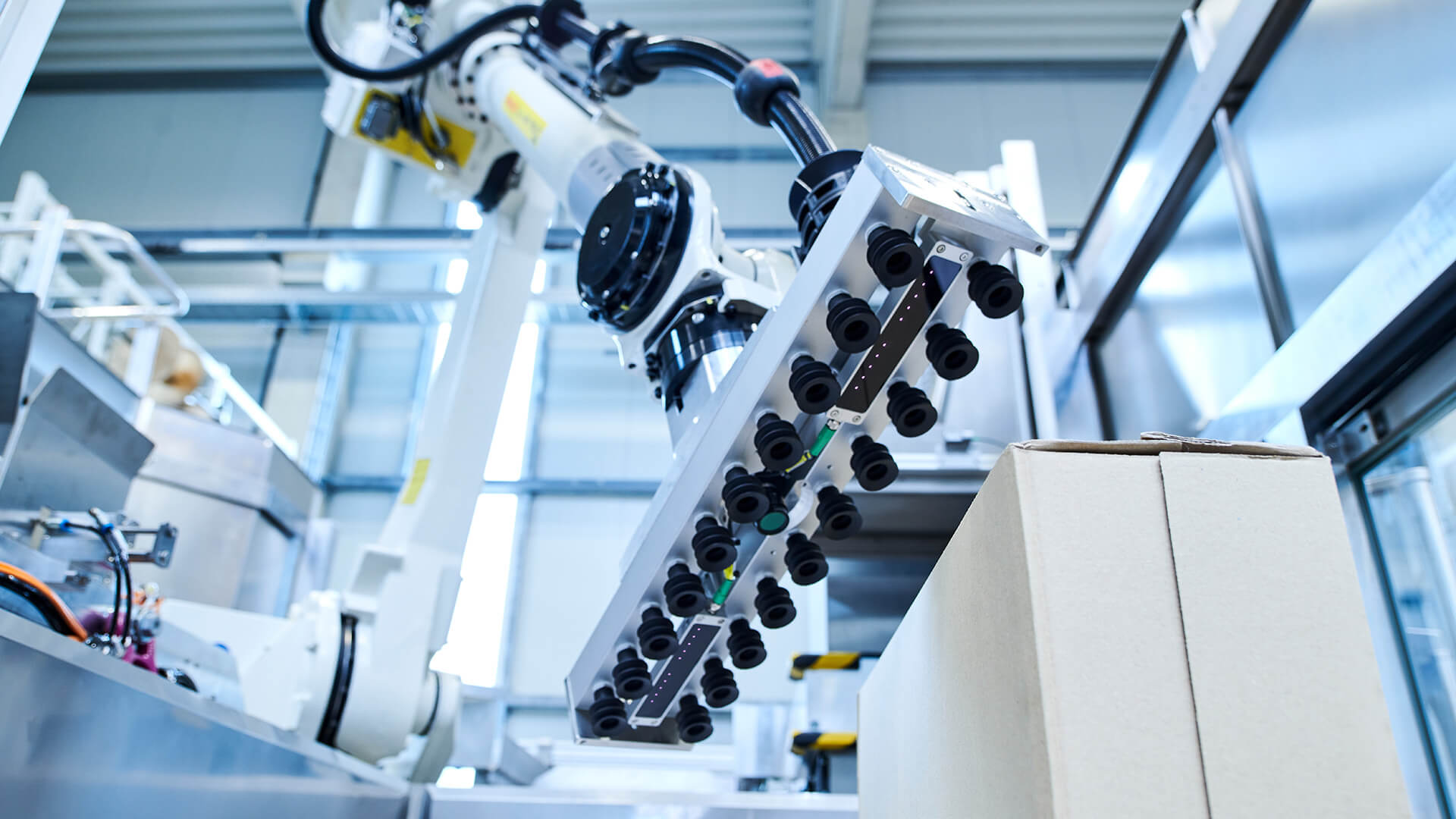 Customised packaging machines
Perfectly packaged, maximum flexibility, highest efficiency
How to solve any packaging task
You know what it's like. Increasing variant diversity, individual, personalised packaging and an increased flexibility of series production up to batch size 1 do not stop in the packaging industry. That's why you need professionals who can develop the right packaging solution for you and integrate it into your production.
Our experienced colleagues have been working in machine and plant construction for many years, they know exactly the respective market requirements and develop individual special machines for every packaging task.
Increase the flexibility of your production with perfect packaging machines. Our specialists get to work with know-how and a spirit of innovation. We offer specific solutions for all sub-segments of the packaging industry, whether paper, cardboard, corrugated board, films, metal, glass or wood. In this way, we help you achieve more productivity and give you a clear competitive advantage.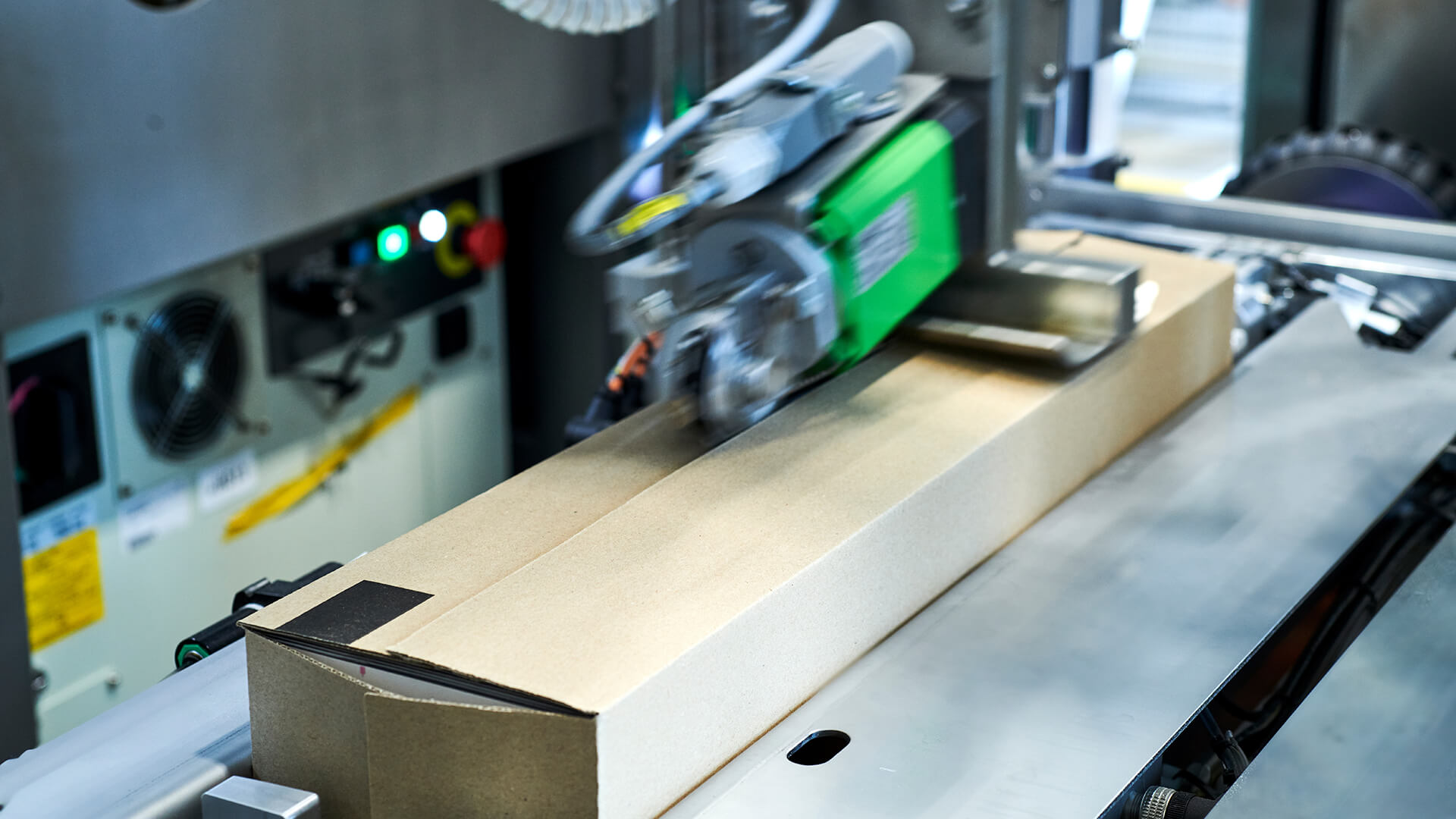 OUR SERVICES FOR THE PACKAGING INDUSTRY
Packaging machines for every purpose
We develop the right packaging solution for every industry. Whether for manufacturers of food, beverages, plastic products, medical technology or pharma products. For the safe delivery of the sometimes short-life cycle and sensitive products to end consumers, suitable packaging is required, which much also meet high quality and hygiene standards.
We know these requirements exactly and consider every single aspect when developing our packaging machines. We solve every packaging task with automated processes. In this way, we do not only increase your revenues, but also the quality of your production. In doing so, we also pay particular attention to the careful use of resources. Your advantage: Not only do you save money, but you are also ecologically and sustainably positioned.
In many cases, packaging handling also includes tagging and labelling. Also here, we have optimal solutions for you. Either as an integral part of a packaging machine or as a separate machine for integration into the overall system.
Do you need more information on how you can benefit from our packaging solutions or do you already have a special challenge for us? Then we should talk to each other immediately.
REFERENCES FROM MACHINE AND PLANT CONSTRUCTION
We are here for you


Your contact options