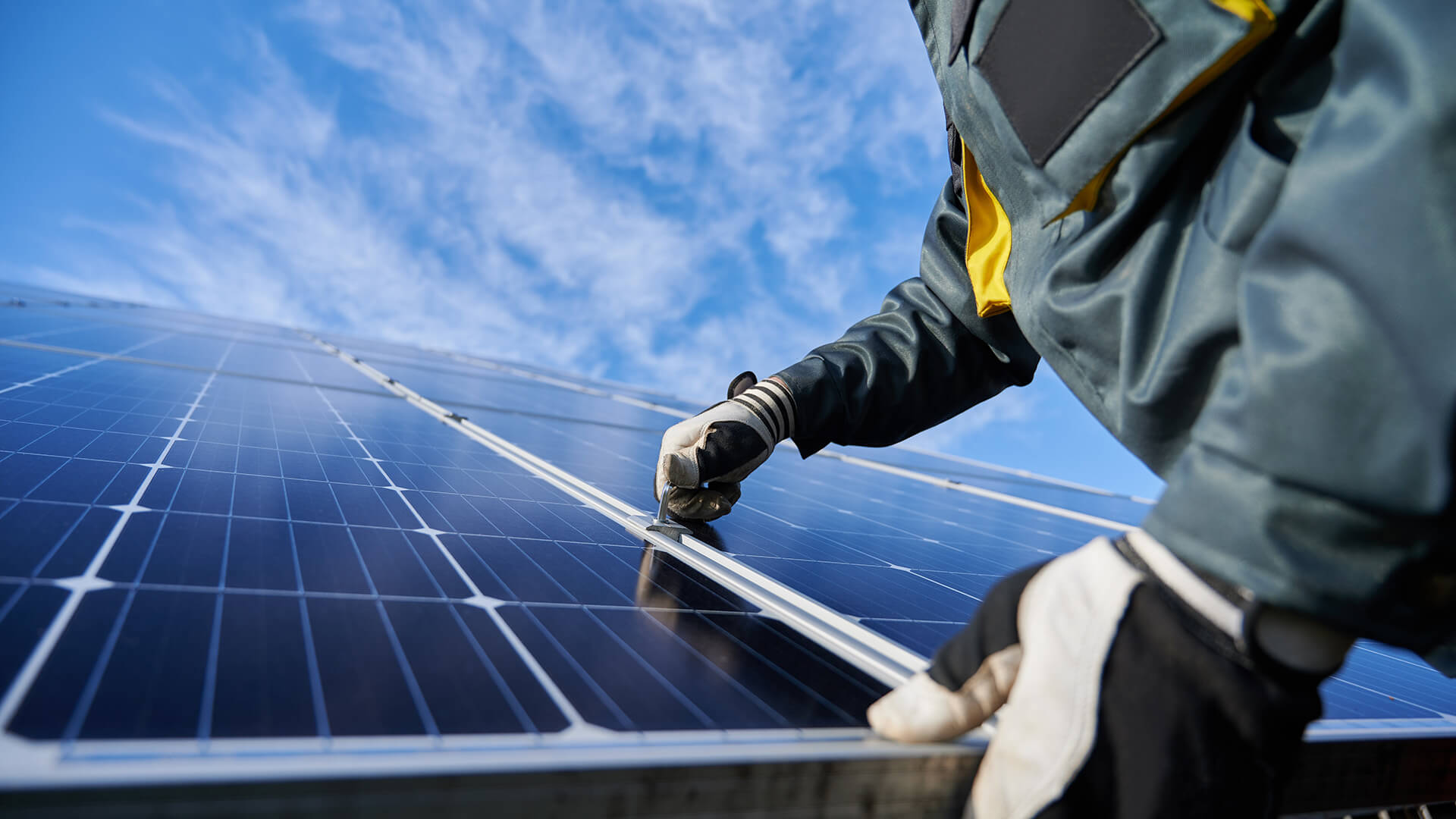 Photovoltaic planning
Finally more independent with solar power
Increase your profitability with smart photovoltaic systems
Electricity prices continue to rise. A unique opportunity to optimally prepare your company and benefit in the long term from more profitability, independence and a positive image.
You can achieve all this with our photovoltaic planning. We would also be happy to introduce you to the new floating PV systems. We also take care of the planning for this innovative photovoltaic solution- and everything else that goes with it. Complete expertise in solar power from a single source.
How we reduce your electricity costs with photovoltaics
Especially in times of permanently rising energy costs, you need innovative solutions for your company's electricity needs. This is exactly why we install solar plants and generate electricity for your own consumption. This form of feed-in tariff is worthwhile for you in any case, regardless of whether it is a small or large system.
With solar power, you not only increase your independence from energy suppliers, but at the same time enhance your image as a sustainably positioned company. This in turn effectively increases the profitability of photovoltaics for you.
Photovoltaics: We have the complete package – from planning to maintenance
We have many years of experience in the installation of photovoltaic systems and offer the complete photovoltaic solution from a single source: from planning and engineering to profitability calculation, installation, commissioning, grid feed-in and maintenance to service.
We take care of you with an integrated approach. Always with the clear goal of permanently strengthening your competitive position through cost-efficient overall systems.
OUR SERVICES FOR PHOTOVOLTAICS
Why the new floating PV systems are more than worth considering
By installing floating PV systems, you put yourself in an even better position in the long term. Because the roof area on your buildings is limited. With the modern solar cells of the floating PV systems , you thus gain even more surface area for the use of your photovoltaic system. Water storage also means that the modules are constantly cooled and thus work most efficiently.
But these are by no means the only advantages of the new solar modules: the approval process is also much simpler with these systems. This allows you to produce more electricity for your own consumption even faster and feed it into the grid. With 1Punkt5, we have an experienced partner at our side who is very familiar with the use of floating PV systems and has already implemented several projects of this kind.
The best time to switch to photovoltaics: now
It's best to seize the opportunity to switch to solar power now and increase your yield despite high energy prices. Feel free to take advantage of our expertise in photovoltaics and the planning of suitable systems.
You can also benefit from our innovative solutions in the areas of battery storage, energy distribution and charging infrastructure. It's best to make your appointment today for an in-depth consultation where we will highlight your opportunities for growth.
REFERENCES FROM ENERGY AND ENVIRONMENTAL TECHNOLOGY
We are here for you


Your contact options