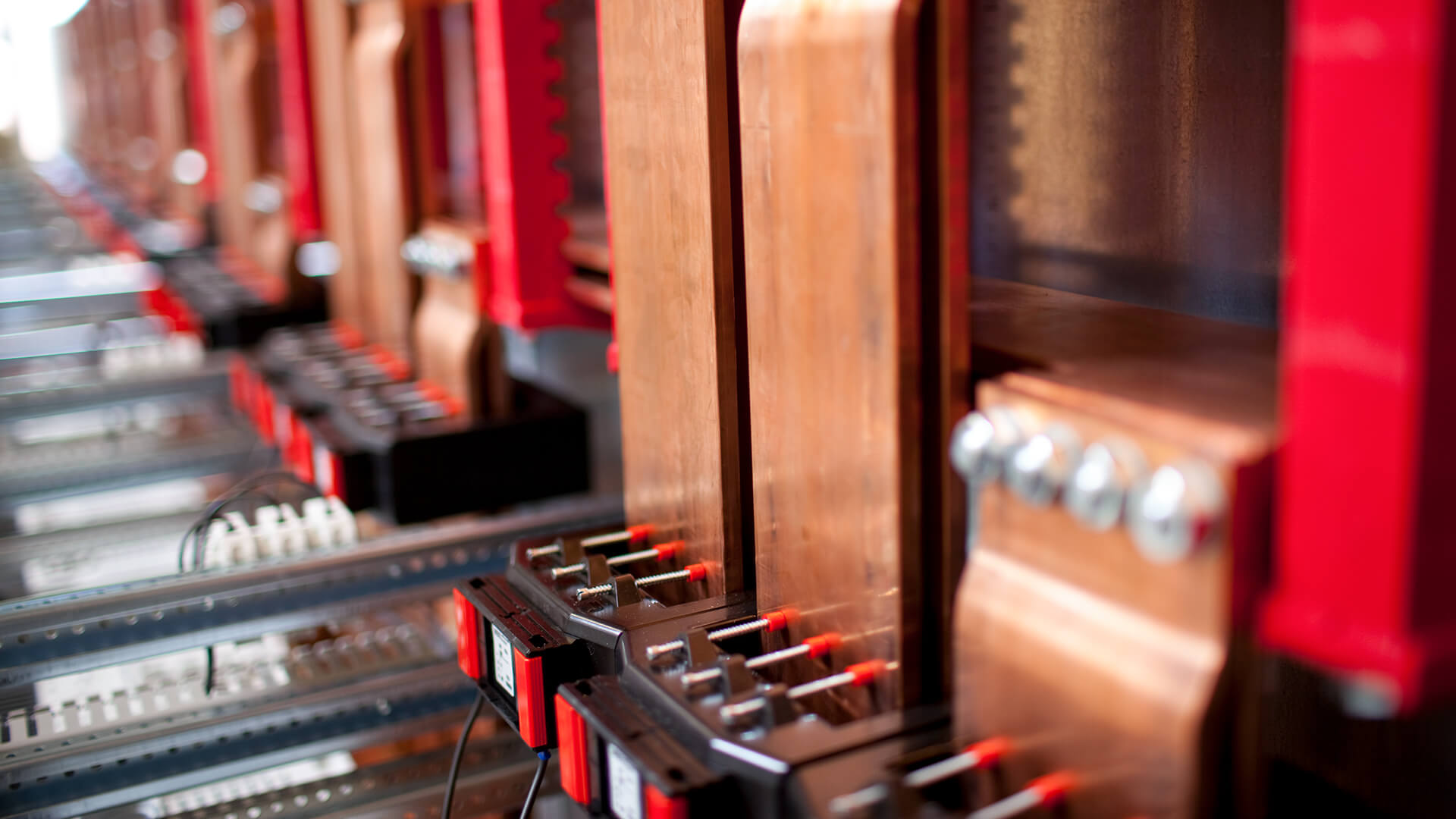 Efficient Energy distribution
Mains connection made to measure
Efficiency turbo from distribution to power connection
We have been developing intelligent and innovative solutions in the field of energy distribution for many years. Efficiency is what drives us and, in the end, also drives your company forward. With us, you benefit from energy distribution highly-tailored to your needs.
We offer a wide range of solutions for your entire electrical infrastructure. From the use of renewable energies to the electrical connection of new buildings and extensions.
We have the right energy system for your needs
As a company, you depend on a secure and reliable energy supply. Whether integrated energy concepts from wind, photovoltaics, biogas, other renewable energies and intelligent energy storage solutions: With our innovative systems, we make a sustainable contribution to relieving the burden on the environment while increasing your revenues and competitiveness of your company.
We advise you on the choice of the right energy systems and skilfully combine them into an efficient system.
When connecting to the grid – everything from a single source
We support you with the connection to the public grid – exactly to measure. The required grid connection requires thorough planning. No matter whether you are expanding existing plants and need more power from the medium-voltage grid or you are planning to build a new plant and do not have a power connection yet.
We advise you on project planning, design and dimensioning and support you in applying to your energy supplier – to suit your performance and energy requirements.
OUR SERVICES FOR GRID CONNECTION & ENERGY DISTRIBUTION
For optimum energy distribution on your site
We offer the entire spectrum of electrical infrastructure for the further energy distribution on your premises:
Medium-voltage systems
Transformers
Power factor correction systems
Low-voltage systems
Energy storage
Charging technology for electric vehicles
From grid connection for electricity to energy distribution infrastructure – we have your solution
We use integrated energy concepts consisting of renewable energies, such as photovoltaics and wind, and provide you with intelligent energy storage solutions as well as the complete electrical infrastructure. We also find attractive solutions for your company when it comes to the charging infrastructure and the battery storage system that is just right for you.
Benefit from our concentrated expertise in the field of energy and get in touch with us today. Together we take the next step to secure your company's energy supply for the future.
REFERENCES FROM ENERGY AND ENVIRONMENTAL TECHNOLOGY
We are here for you


Your contact options