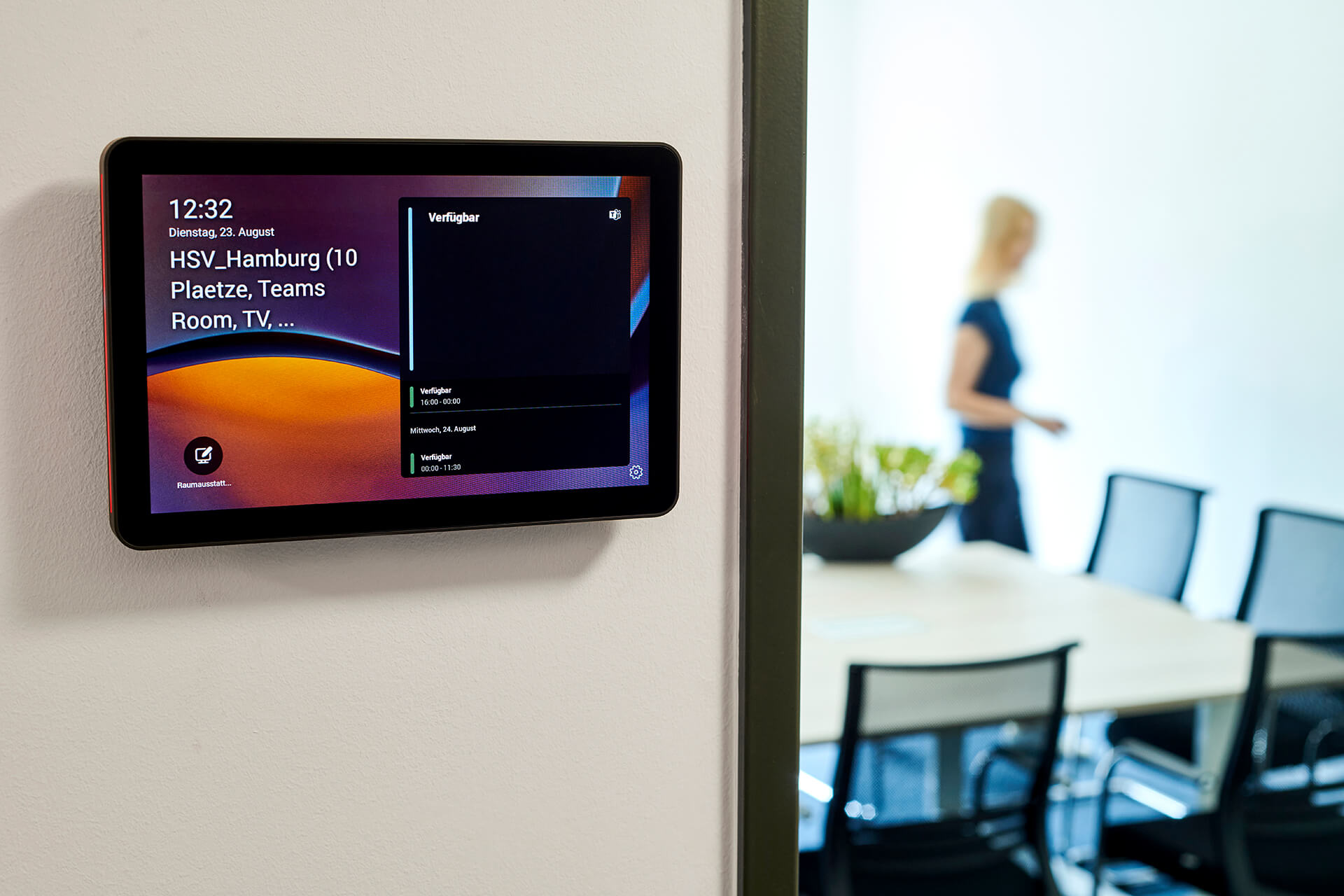 Smart buildings
Lower energy costs and efficient comfort
Everything you need for building automation
Adjusting light and heating according to need and room requirements, switching all consumer devices in a targeted manner, including time-based programming and regulation – we have already developed optimal system solutions with high energy efficiency for these and other tasks.
Everything you need to make your buildings pleasant and comfortable to use: from office wings to production halls, from administration buildings to data centres, from retail outlets to residential parks. This will save you energy and costs in the long term. Trust our expertise in automation and position your company for the future.
We plan smart buildings professionally and in detail for you
Experience and know-how are crucial in smart buildings – and we deliver both. Today, a wide variety of electrical devices and systems operate in a building. Through optimal smart buildings, we can already achieve considerable success with you in the short term.
We will be happy to support you with our experience and expertise and accompany you on this path. In the field of smart buildings we have numerous innovative solutions on offer for you:
Central building control
Control of the individual room temperatures
Automatic ventilation
Light scenes
Shutter control
Irrigation of the outdoor facilities
Energy gauge for electricity, gas, water
Energy management
Innovative and flexible: our solutions in the field of building automation
When it comes to smart buildings, we always focus on forward-looking technologies that have already proven their worth in recent years. With our intelligent solutions, we also enable the clever networking of various classic electrical installations for the optimal control and protection of your systems.
We will be happy to assist you with the planning and installation of the system and help you with their optimisation. This means that adjustments can be made at any time and you are always up to date with the latest technology in room automation.
Our services for smart buildings
In smart buildings, we focus on energy and optimisation and cost-efficient systems
We attach great importance to energy optimisation in smart buildings. Through our consistent energy management, we help to ensure that your existing energy resources are used optimally. This supports cost reduction on the one hand, but also ensures sustainable operation on the other.
Before installation, all systems required for smart buildings are first planned, taking your needs into account. This way you can rely on a professional set-up in the building or individual complexes.
We provide you with smart solutions in the field of visualisation
Intuitive operating concepts and a design-oriented user interface round off our solutions. It is no longer just about comfort. Our smart solutions in the field of visualisation include, for example:
Switching by touch
A floor plan specifically for your needs
Various room functions
A custom-fit consumption data display
Door/ gate communications
Cameras
Remote access
The simple control of multimedia, TV, Internet services or presentations
Managing more efficiently with the right building technology
Only through smart buildings is efficient building use possible. We create the balance between cost minimisation, legal requirements and sustainability aspects and provide you with resource-saving building management without compromises.
With our cross-sector know-how, we develop turnkey systems for smart buildings so that you can operate your systems with a high level of cost-effectiveness, energy efficiency and safety. You benefit from the following innovative solutions:
Monitoring and control of the entire building technology
Complete plant and process monitoring
Independent control by multiple users
Remote maintenance and configuration during operation
More comfort and efficiency through energy management systems
We are here for you


Your contact options