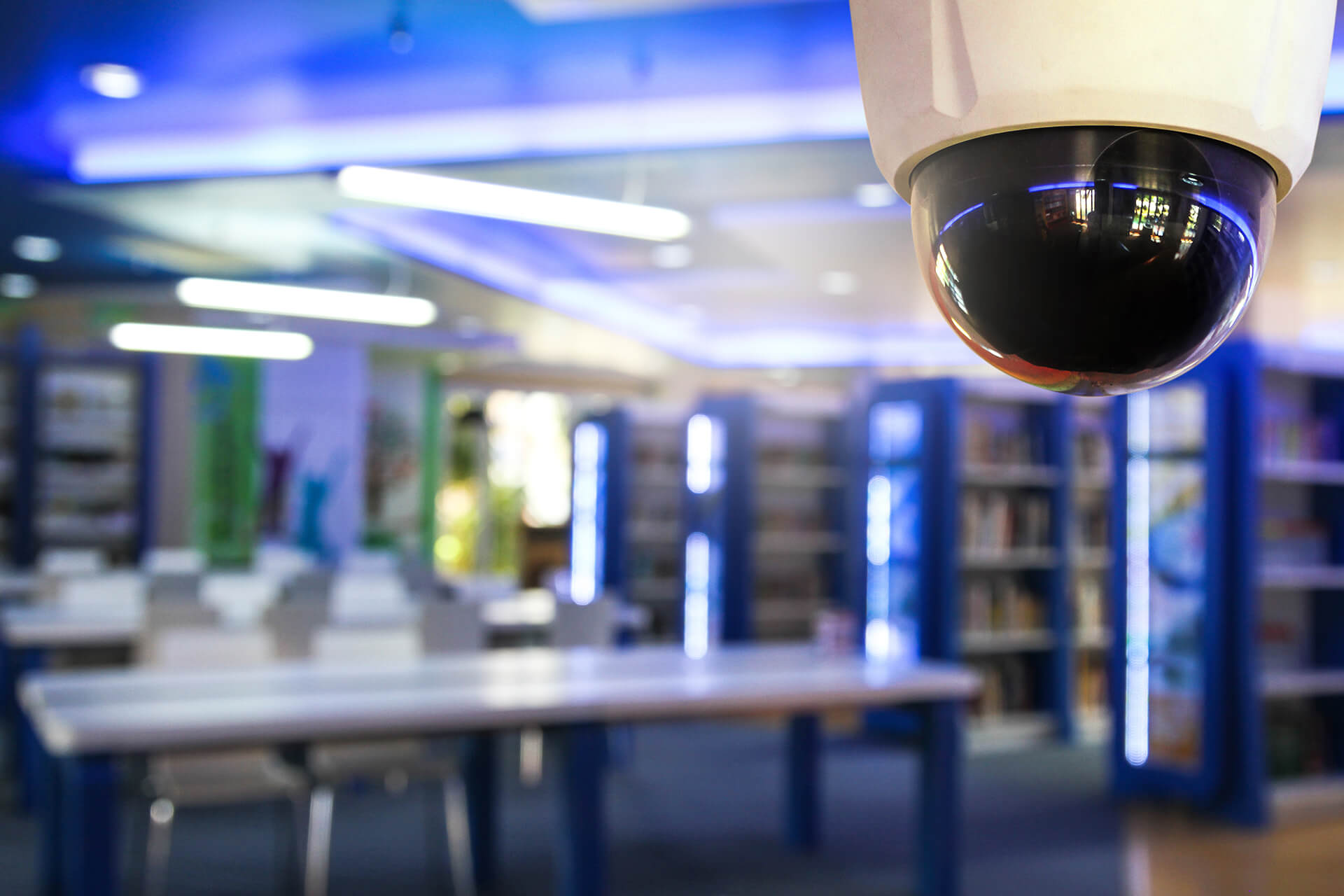 Security technology
Security technology Protect your values
How you are guaranteed to stay safe
The demand for smart security technology has never been greater. Not only do we take care of the installation and commissioning of safety-related equipment. We also take over the planning of complete security systems for you – and of course according to the highest quality standards and certifications such as "Trust through safety" (VdS).
This can be alarm systems for fire protection, burglary protection or systems for access control: Our diverse solutions reliably protect your buildings, as well as your employees and property from all kinds of hazards. To ensure that you can also benefit from your individual security technology in the long term, we are your competent contact partner for maintenance service of the system.
Security technology: What we do for you
We know all about optimally equipped security technology. Our services range from classic video surveillance and burglary and fire protection to special personalised solutions. An overview:
Our services
Burglar and fire alarm technology
Video surveillance
Access control
Communication technology
Special solutions
24h-service hotline
Alarm systems against burglary
Burglary protection is important both for private homes and businesses or shops. As a certified VdS installer for intruder alarm systems (EMA), we specifically design corresponding security technology to your individual needs. Our alarm systems meet the highest security standards and are modular in design, so they can grow with you and your requirements step by step. An attractive investment with a future!
Our services for security technology
Access control
Use our access systems to prevent unauthorised persons from entering certain rooms, departments or the entire building. If you decide for a high-quality access control system from SCHULZ, you will prevent economic damage caused by theft, vandalism or espionage.
Our know-how in detail
Combination with time recording systems
Various identification and verification systems
VdS installer of burglar and fire alarm systems
Reliable burglary protection: Video surveillance
Video surveillance is an important component of the security technology. Alone the presence of video cameras can deter uninvited guests. – but in the event of a break-in or damage to the equipment, incident can be cleared up faster by recording them.
Our know-how in detail
Video surveillance and video surveillance systems
Surveillance cameras for various tasks
Implementation of integrated security concepts
References from building technology
We are here for you


Your contact options