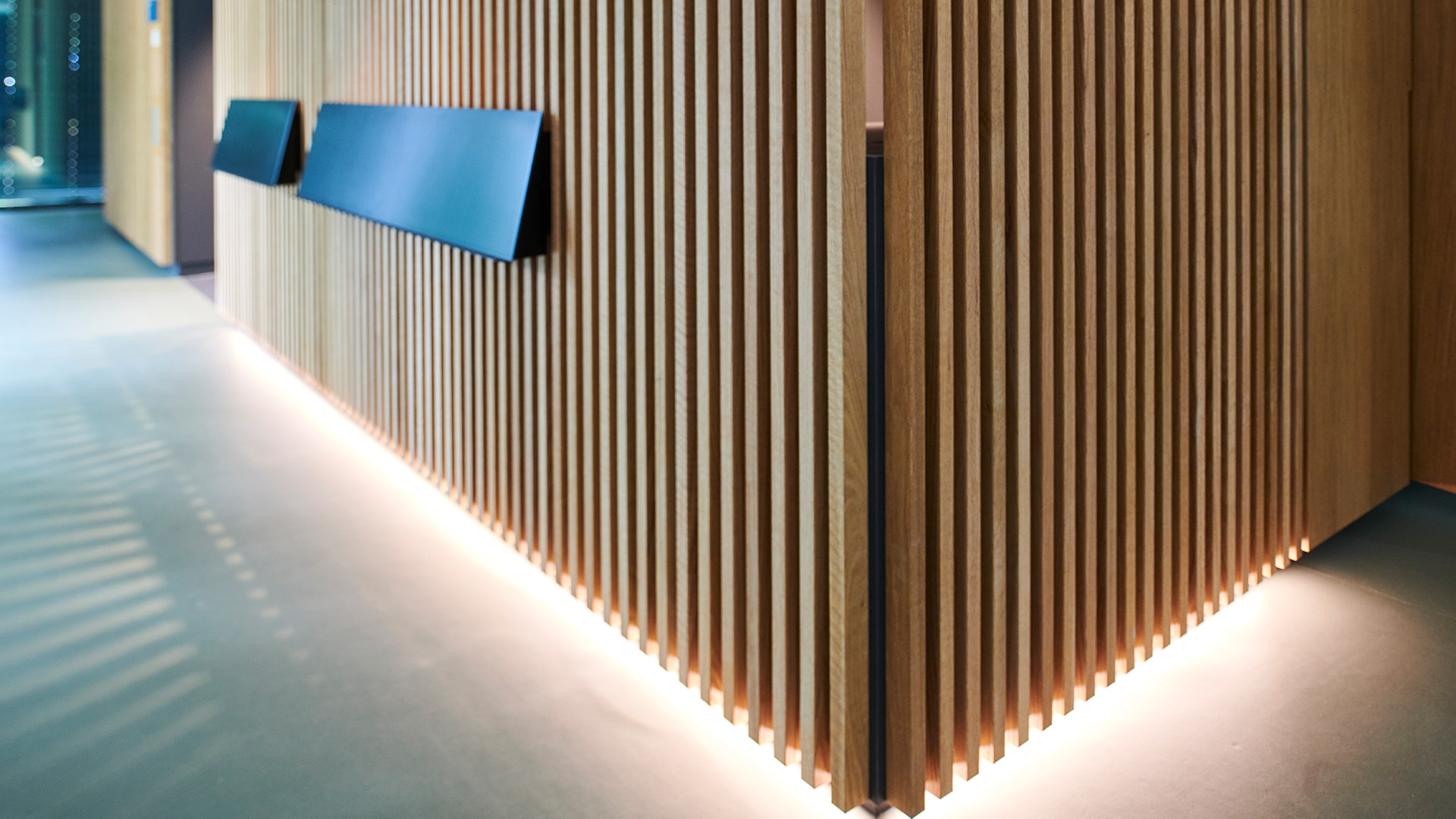 Intelligent building illumination
How we automate your lighting technology
How you benefit sustainably from an innovative lighting concept
With us, more than one light goes on for you. We ensure that your company is permanently optimally illuminated – with intelligent solutions. In this way, we drastically simplify the monitoring of your outdoor illumination – including accurate documentation of the test reports. A particularly important area of emergency lighting.
For this purpose, we automate your building illumination – and you benefit several times over. Because for you this means: You secure innovative solutions with high energy efficiency and cost-effectiveness. We design your individual lighting technology of the future, because no company can manage without the right luminaires.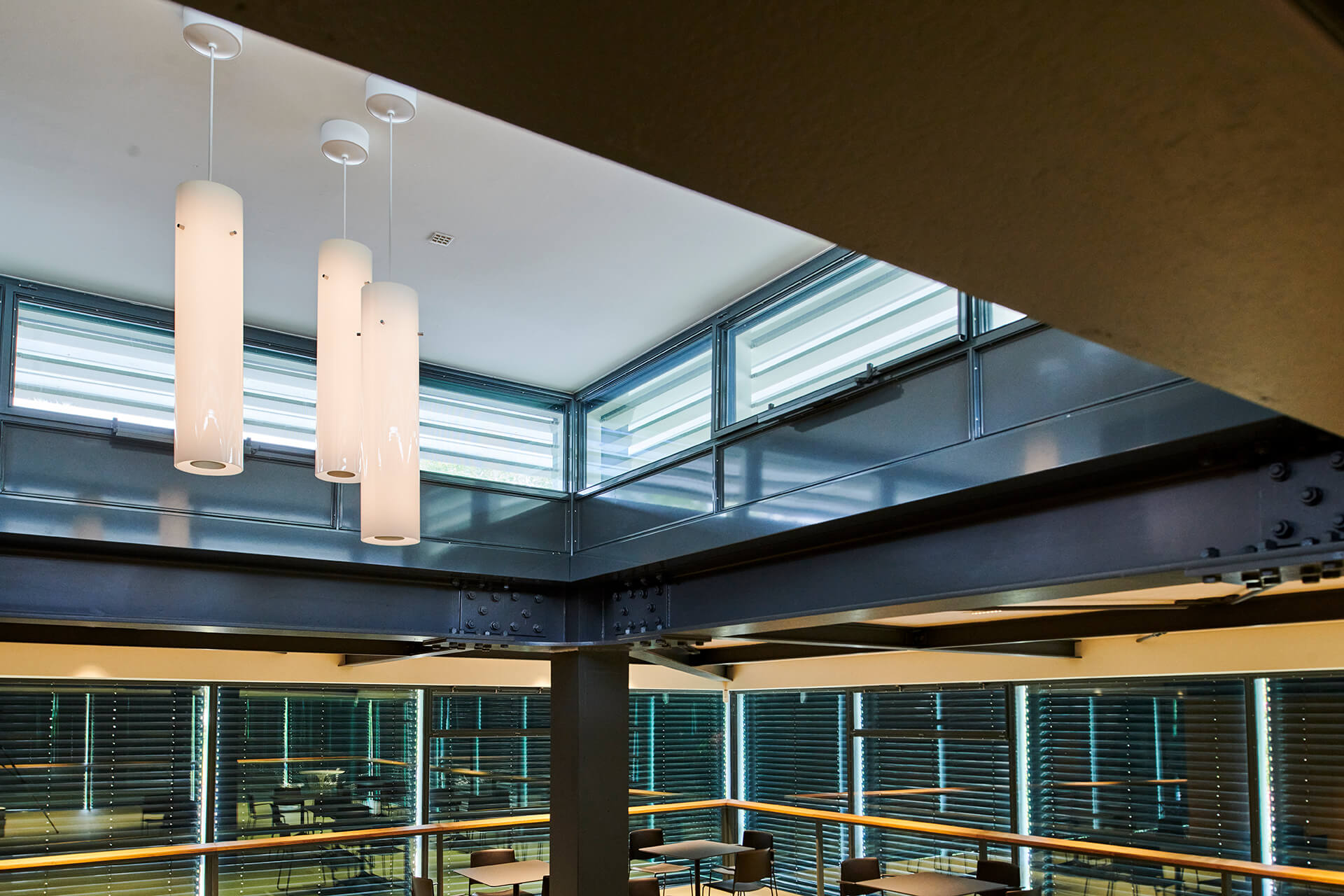 Smart and safe: Building illumination with a future
Emergency and safety lighting guarantees the protection of people in buildings when there is a power failure or fire. However, in order for this to work in an emergency, the safety equipment must be regularly maintained and monitored.
For this purpose, we develop intelligent lighting concepts that does a large part of the work for you. With the help of clear visualisation, all information of the outdoor area can be displayed in a centralised way. This facilitates a great part of the work of the technical management, as it enables their immediate intervention in case of malfunctions of the outdoor illumination.
In addition, our intelligent system ensures automatic generation of the test report for the delicate operational tests – and generally supports documentation in the field of emergency lighting. This is how we equip you with the necessary building illumination – from classic emergency lighting to dynamic escape routing.
Our services for lighting technology
Form follows function: innovative lighting technology with an eye-catching design
Lighting technology has a particularly high potential for energy-efficient and economical work. We use this in the individual lighting design for your buildings. In addition to the highest quality, we place great value on the lighting design and functionality of our products.
We develop an individual lighting concept for you with special consideration of energy efficiency and environmental protection. This applies, of course, to outdoor illumination, security lighting for buildings as well as technical indoor lighting for hotels or in the catering sector.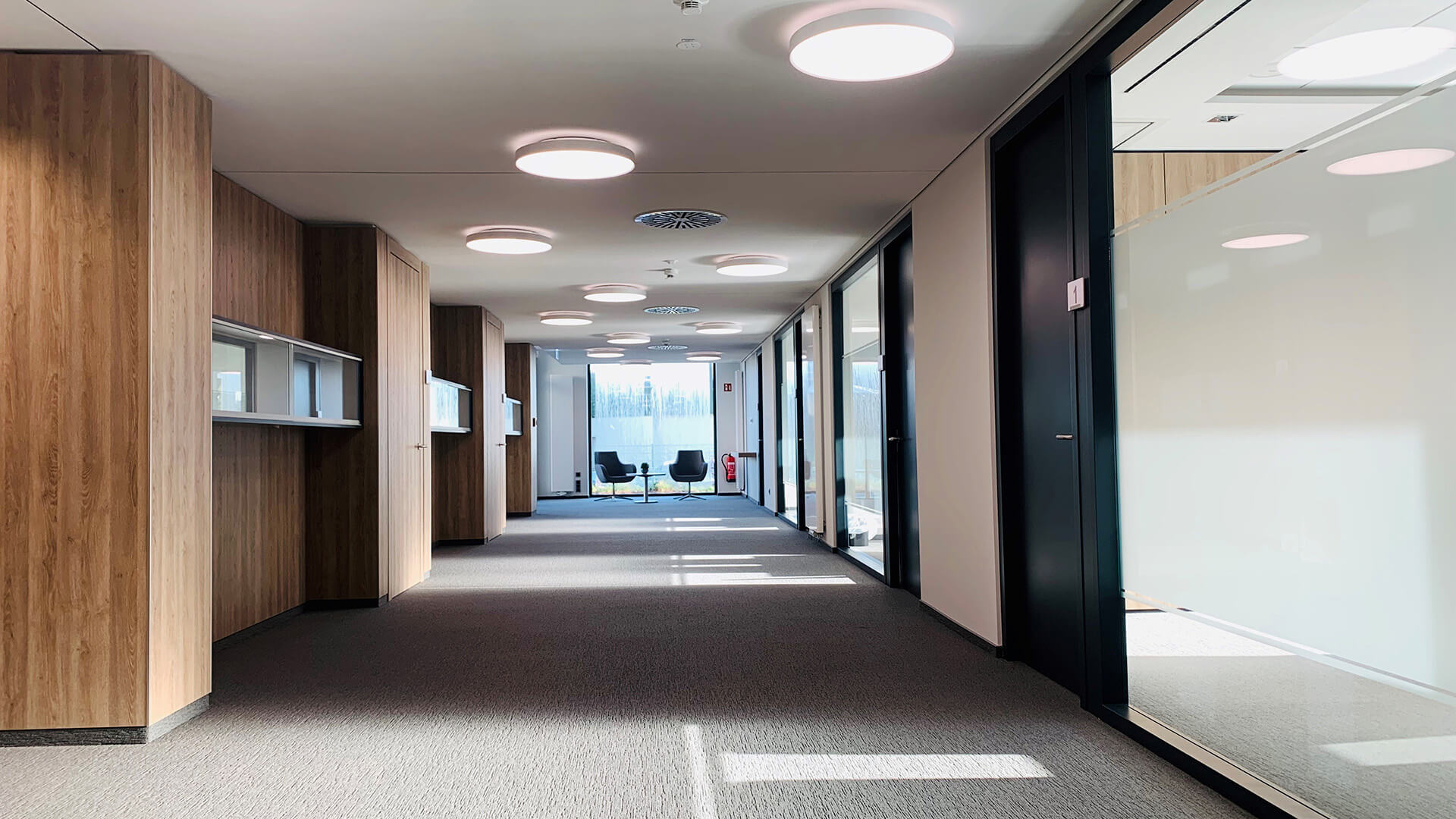 Spot on for your individual lighting concept
Rely on our accumulated know-how and our innovative solutions for smart building illumination. Our services include, among others:
Lighting control via KNX bus system or Dali standard
Technical lighting: from office lighting to hall lighting
Energy-efficient lighting, also through the use of LEDs
We take care of the complete outdoor illumination, street and path lighting, security lighting, shop lighting, design lighting or event lighting. Are you looking for a solution that you have not discovered in our portfolio yet? No problem.
We develop your building illumination
Benefit from our expertise in the field of lighting technology and security technology. We design the complete building illumination for you, automated, energy-efficient and safe. You can also make use of our know-how when connecting to the grid.
Contact us today and equip your company with the latest infrastructure and technology for your illumination.
References from building technology
We are here for you


Your contact options