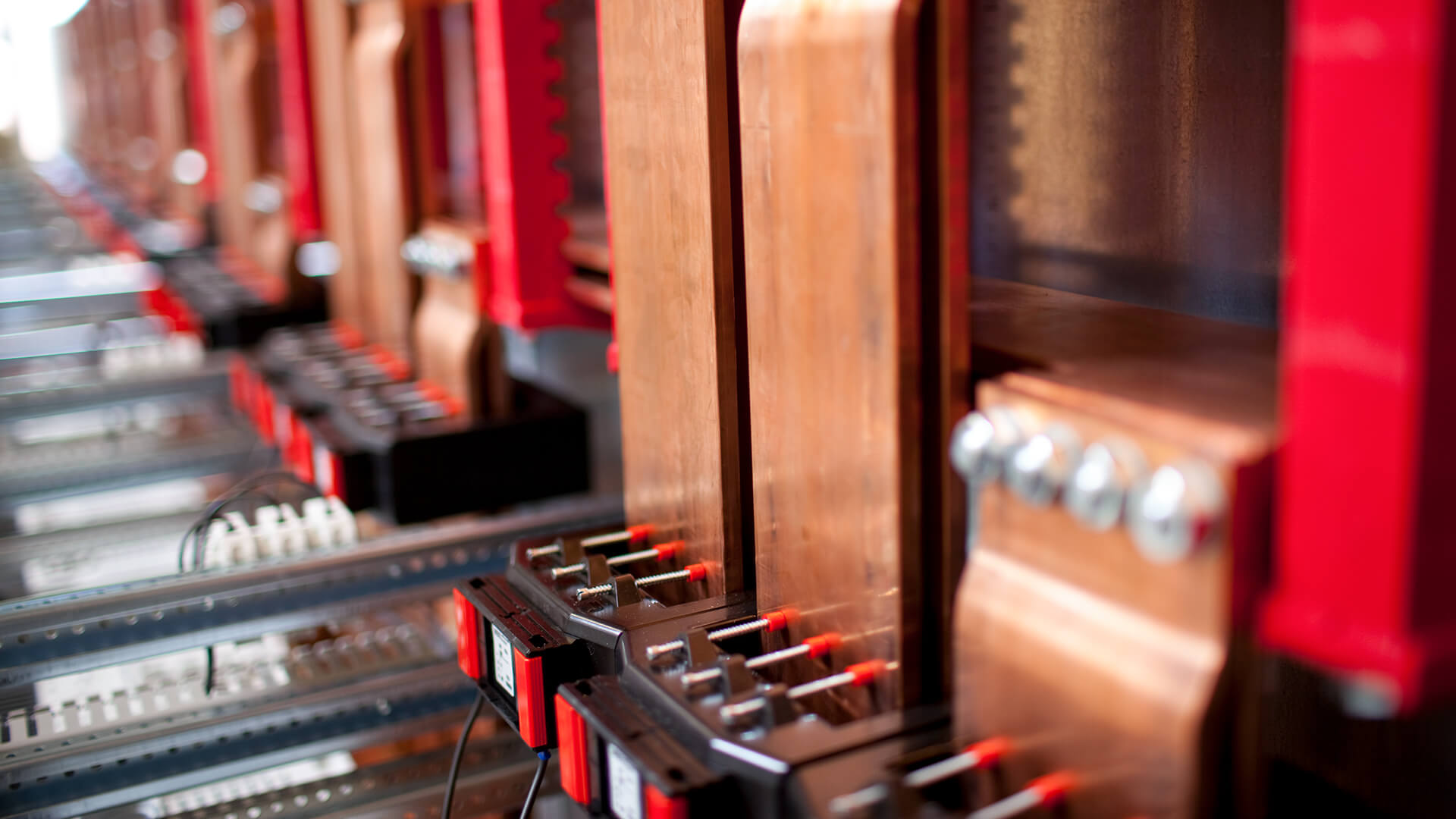 Energy distribution and grid connection
We do it for you
This is how you win with our energy distribution solutions
Without an electrical infrastructure, nothing works in a building, whether in a production hall or an office complex. For a reliable supply of energy within your buildings and production halls, you depend on energy distribution systems: From the medium-voltage system to the low-voltage system, from the transformer station via reactive power compensation systems to the low-voltage main distribution and further switching and control systems.
You've come to the right place. Tailored precisely to your needs, our experts develop smart and reliable energy supply systems that offer you efficiency and comfort. You can sit back with confidence. Our services include the entire spectrum from energy distribution to grid connection.
We take care of the grid connection
You can also count on us for the connection to the public electricity grid. This is because the necessary power connection must be planned thoroughly.
Whether you are expanding existing facilities and need more power from the public medium-voltage grid or are planning a new building and do not yet have a power connection. We advise you on the planning of your project, determine the design and dimensioning and assist you with the application to your energy supplier – precisely matched to your power and energy requirements.
Our services for grid connection & energy distribution
The complete electrical infrastructure for your building
We implement the entire electrotechnical infrastructure in your buildings and ensure that all consumers are supplied with the necessary energy. This allows you to perform all building functions comfortably, safely and efficiently.
Would you like to learn more about our integrated and extremely efficient energy solutions – from electrical energy distribution to connection to the public grid? We would also be happy to inform you about our other smart building services. We advise you in detail. The best thing to do is contact us today.
References from building technology
We are here for you


Your contact options