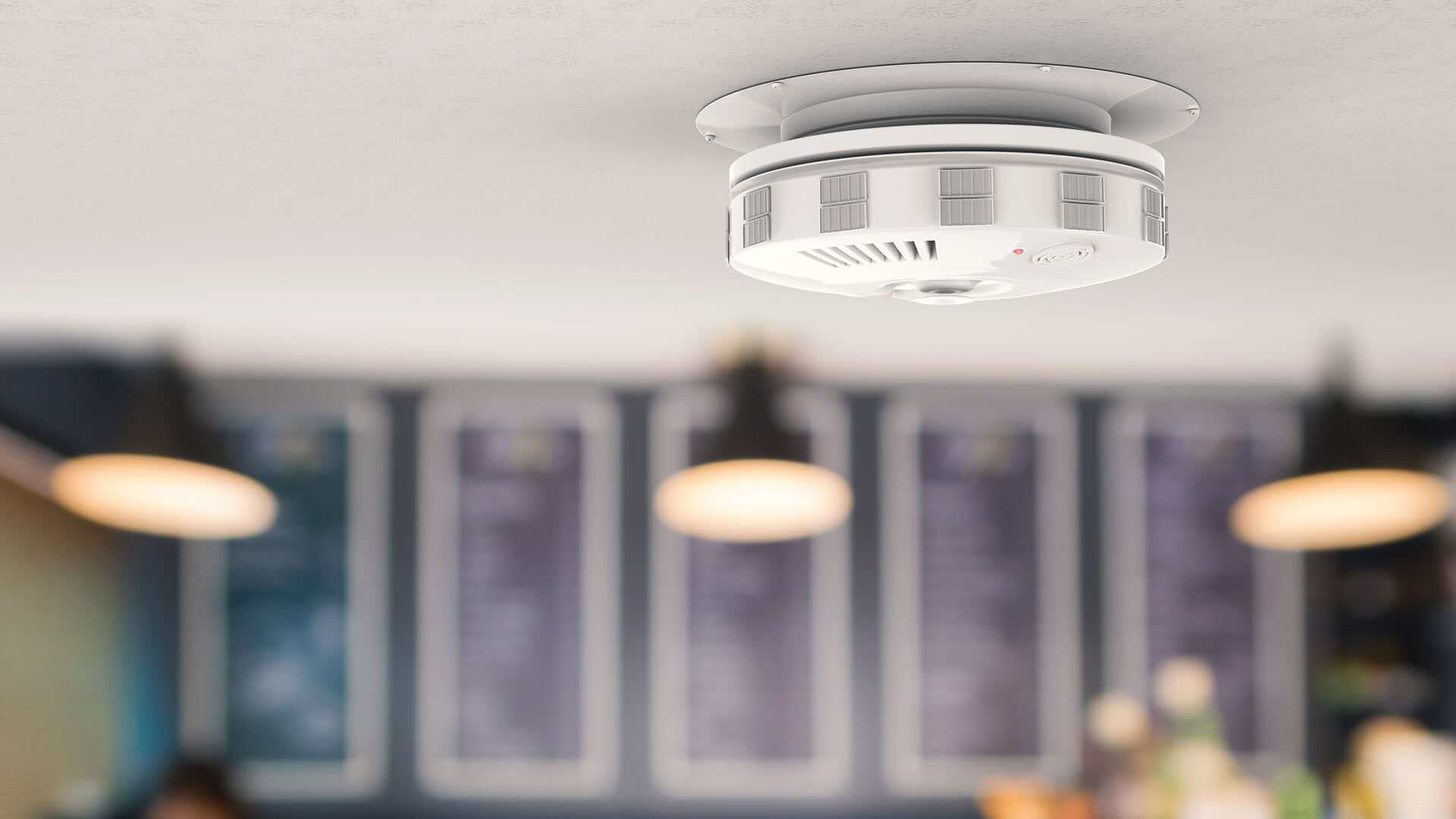 Fire alarm technology
Detect and prevent fires at an early stage
How to take safety to a new level with certified fire alarm systems
Detect the occurrence of a fire at an early stage and reliably inform about it with an alarm – that is the task of fire alarm technology. Our intelligent fire alarm systems (FAS) protect against fires, smoke and carbon monoxide and prevent your employees from being endangered or property and production facilities from being damaged.
Benefit from our many years of experience in fire detectors: We are installers for fire alarm systems according to "Trust through Safety" (VdS) and our security technology is certified.
Protection and reliability go hand in hand – with fire alarm technology from SCHULZ
Fires in companies are often caused by defects in electrical installations. Loose terminals causing overheating, heat build-up due to contamination, insulation faults or insufficient air exchange – there are many causes for a fire. The result: long-lasting, costly business interruptions. Yet it could be so simple. Reduce sources of danger and leave nothing to chance when it comes to your fire alarm technology!
In addition to targeted measures such as the structural separation of transformers and switchgear, monitoring and protection by automatic fire alarm systems is essential. Our security technology immediately sends an alarm signal in the event of smoke development and independently initiates necessary measures – including notifying the fire brigade and activating the sprinkler system.
Our services for fire alarm technology
References from building technology
We are here for you


Your contact options