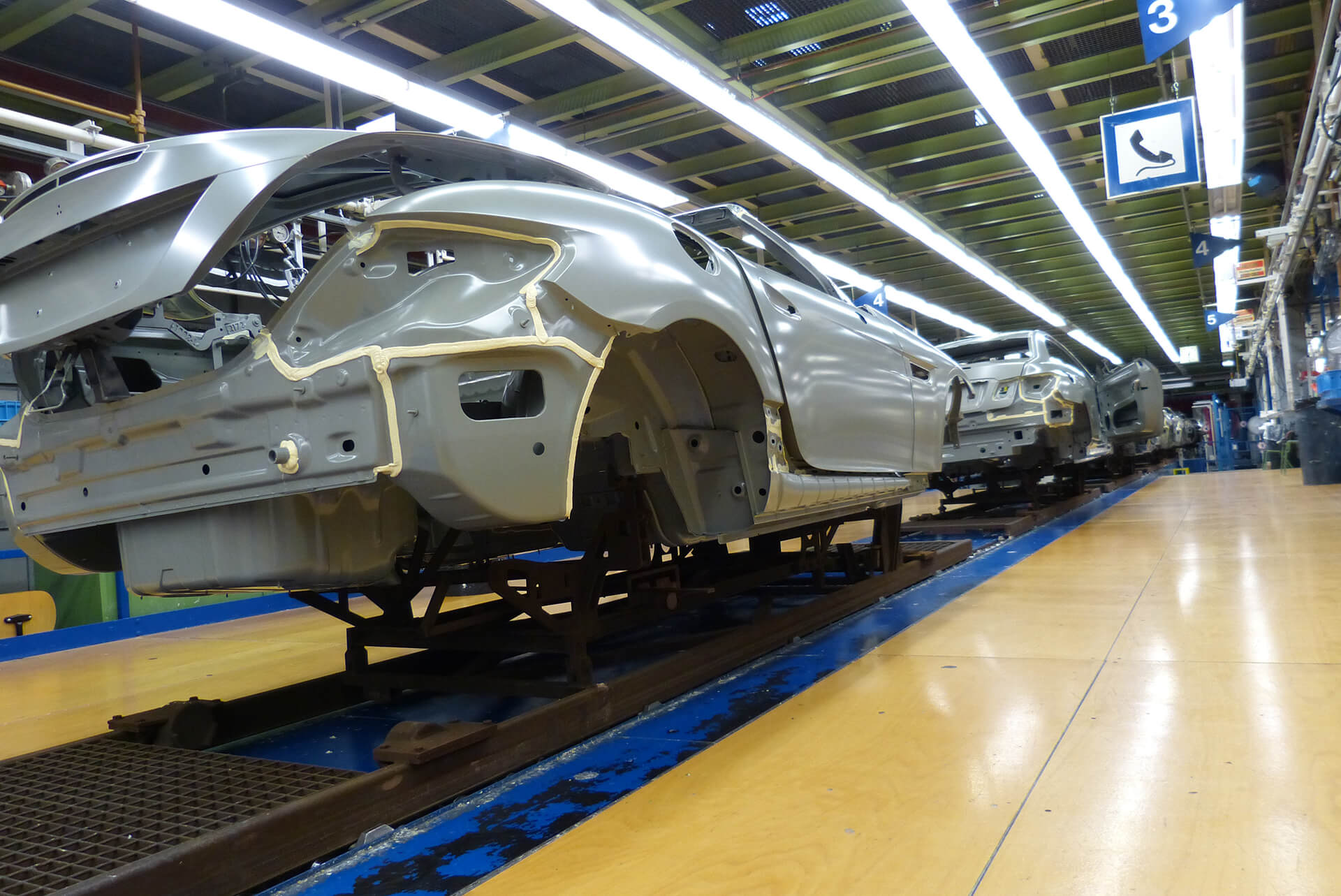 Surface equipment
How to protect the bodywork and reduce material consumption
WE TAKE CARE OF THE SURFACE UNDER THE PAINT
We all perceive the design and colour of a vehicle first, but the luxury design of the car is only maintained if the surface is also sufficiently protected. That's why we mainly take care of the surface under the paint. This applies to drying, seam sealing, cavity preservation, cathodic dip painting (CDP) as well as media supply and disposal.
Our experience from process and Ex plants is also consistently applied here. For these application areas, our automation solutions offer the highest process efficiency. In this way, we not only protect the vehicle's bodywork, but also reduce unnecessary material consumption.
How we optimise seam sealing with our surface equipment
In seam sealing, we seal welded and glued seams before the painting process by closing overlapping sheet metal parts or joints. This is how we ensure that no water gets into the interior of the vehicle later on. Innovative robot technology always guarantees high quality and minimal material consumption.
We perfect cavity preservation with our surface equipment
We also rely on robotics for cavity preservation. Before the actual painting process, industrial robots apply a film of wax to the areas at risk of corrosion. For this purpose, they use special tools such as torches and injection nozzles.
In this way, we protect the car body optimally and minimise the use of materials at the same time.
OUR SERVICES FOR SURFACE FINISHING
How we automate dip coating in vehicle construction
With cathodic dip painting, an electrochemical coating method, we provide metal surfaces and cavities with uniform coating thicknesses and good surface qualities.
To this end, we automate all process engineering processes and ensure precise control of all necessary sequences. We work together with many well-known manufacturers of cathodic dip coating systems. You will then benefit from the high quality of our automation solutions.
REFERENCES FROM THE AUTOMOTIVE INDUSTRY
We are here for you


Your contact options