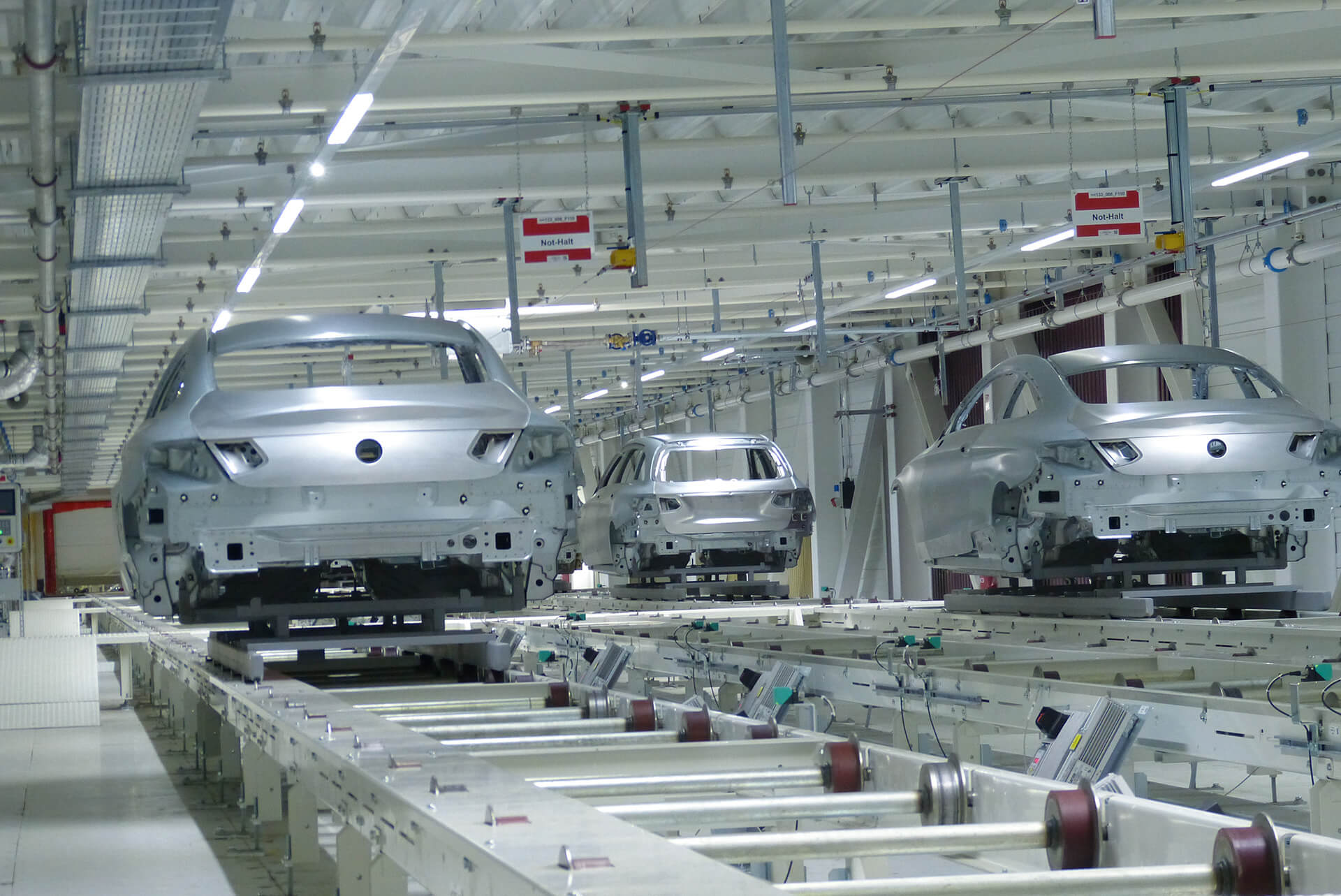 Logistics in automotive engineering
How we ensure maximum flexibility down to the second
THIS IS HOW WE MANAGE YOUR ENTIRE MATERIAL FLOW EFFICIENTLY
In the automotive industry, highly flexible manufacturing processes are standard. More and more model variants and individual equipment options mean new challenges for you as a car manufacturer and your suppliers. We are professionals in the logistics automation . Build on our solutions: Because we specialise in production logistics in the automotive industry.
Regardless of whether components have to be delivered for sequence-synchronous production within the sequence (JIS) or in a specific time window just-in-time (JIT), we adapt to this just as we do to deviating technical standards of your suppliers.
We control all logistics processes according to your needs. You benefit from maximum efficiency and flexibility. Our IT experts integrate your suppliers' systems into your order control and ensure permanent communication between production and logistics via EDI interfaces.
OUR SERVICES FOR PRODUCTION LOGISTICS
Logistics in view: How to achieve the best results in production
Warehousing is not completely dispensed with in the automotive industry either. Whether in the pressing plant or in body construction, for many production stages there are special warehouses where vehicle components and tools are provided.
Take advantage of our expertise for all logistical tasks in automotive engineering. Our systems not only retrieve the required components with pinpoint accuracy, we control the entire handling, the respective processing and integrate the conveyor technology into the production processes. In this way, you achieve maximum efficiency in the internal material flow. We also offer suitable storage technology and smart warehouse management systems.
Sharpen your senses for effective production logistics. Arrange a consultation with us today. We look forward to your enquiry.
REFERENCES FROM THE AUTOMOTIVE INDUSTRY
We are here for you


Your contact options