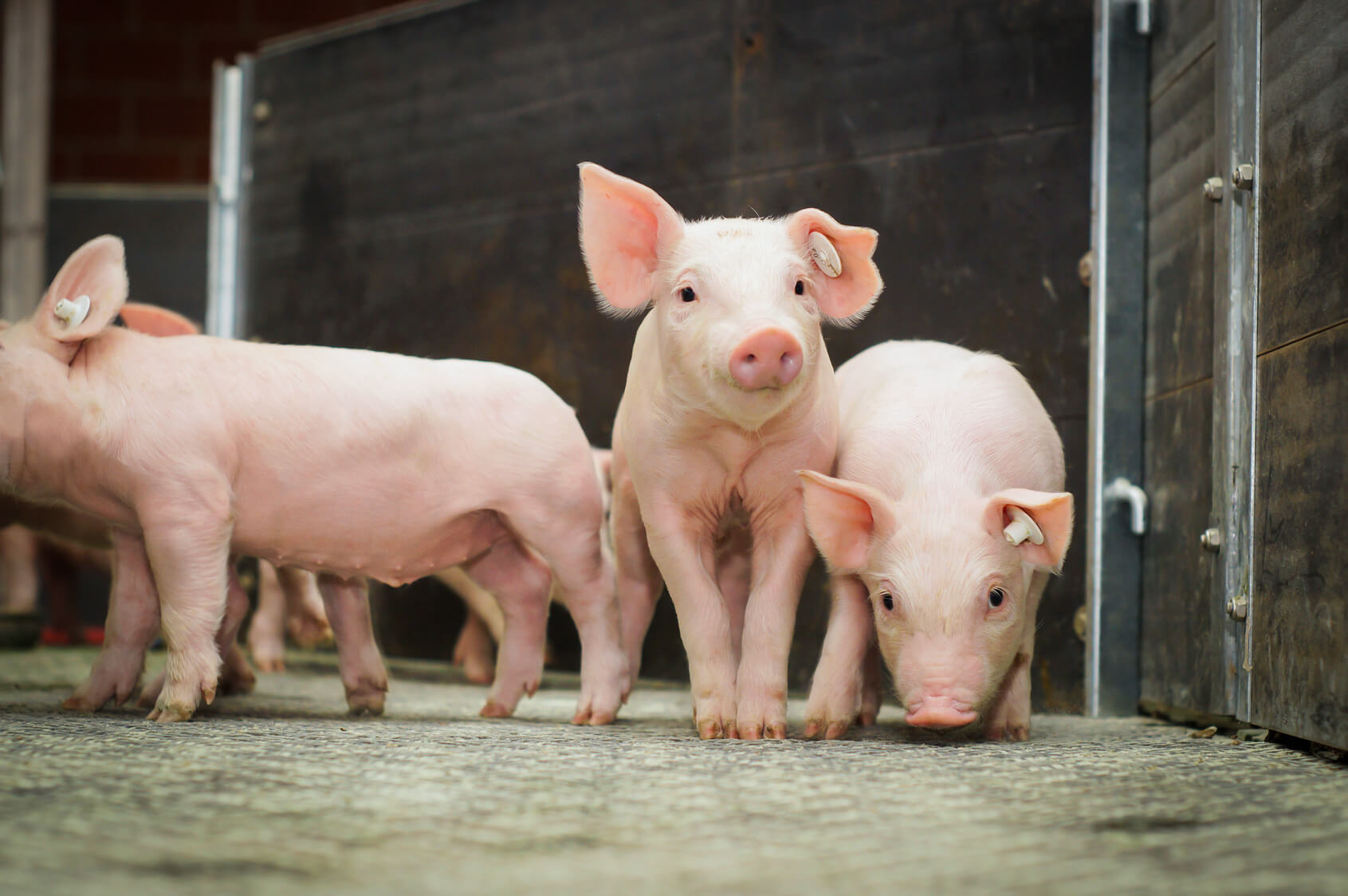 Barn management for pig farming
How you can improve barn technology and efficiency
This is how we implement the perfect barn system for you
In professional pig farming, energy efficiency and profitability play a special role in addition to the well-being of your animals and increased environmental awareness. That is why we at SCHULZ Systemtechnik offer you customised complete solutions for efficient barn equipment as well as innovative barn management.
From conception to implementation and service: We implement your barn system for pigs according to your individual needs – from sow housing to piglet rearing to pig fattening. You benefit from our decades of experience in the production of agricultural systems.
Why good planning of your barn equipment is so important
A farm project should be well thought out from the beginning. Because with a new barn or a barn conversion, you are pursuing different goals: On the one hand, your agricultural business should run successfully in terms of technology used, profitability and utilisation.
However, it should be just as easy to manage with little effort and little maintenance. In addition, legal regulations, guidelines and regional requirements must be taken into account. You can rely on our agricultural experts for pig farming. We take everything into account in our planning from A to Z.
OUR SERVICES FOR PROFESSIONAL ANIMAL FARMING
Barn equipment, housing and barn management: What we do for you
Depending on whether it is a new fattening farm for pigs, piglet rearing or sow husbandry there are different requirements for the barn technology. Take advantage of our expertise in the field of barn equipment and obtain maximum profitability:
#1 Sow husbandry
Optimal technical conditions are a must for the successful breeding and keeping of your pigs and piglets. That is why we place very high demands on our housing systems – the focus is particularly on stability, longevity, uncompromising animal health and exceptional hygiene conditions.
#2 Piglet rearing
Our solutions, which are precisely tailored to your needs, guarantee the optimal care and keeping of the young animals. To achieve this, we rely on innovative control systems. In the first weeks, the piglets' demands on housing conditions as well as climate and feeding conditions are particularly high. That is why we plan with the utmost care, tailored exactly to your needs.
#3 Pig fattening
For fattening, we offer various bay systems in our product range. No matter whether for small or large groups. We adapt the modular systems individually to your needs in pig fattening. Your animals feel good while you achieve the greatest possible profitability. The combination of PVC pen profiles, posts made of stainless steel and galvanised top tubes can be assembled into a robust and affordable housing system.
Do you still have questions about our wide range of products for pig farming, our solutions for efficient barn equipment and automated barn management? Or would you like to find out more about our services in the field of air purification and air conditioning systems? Then contact us today – we look forward to hearing from you!
REFERENCES IN THE AGRICULTURAL SECTOR
We are here for you


Your contact options