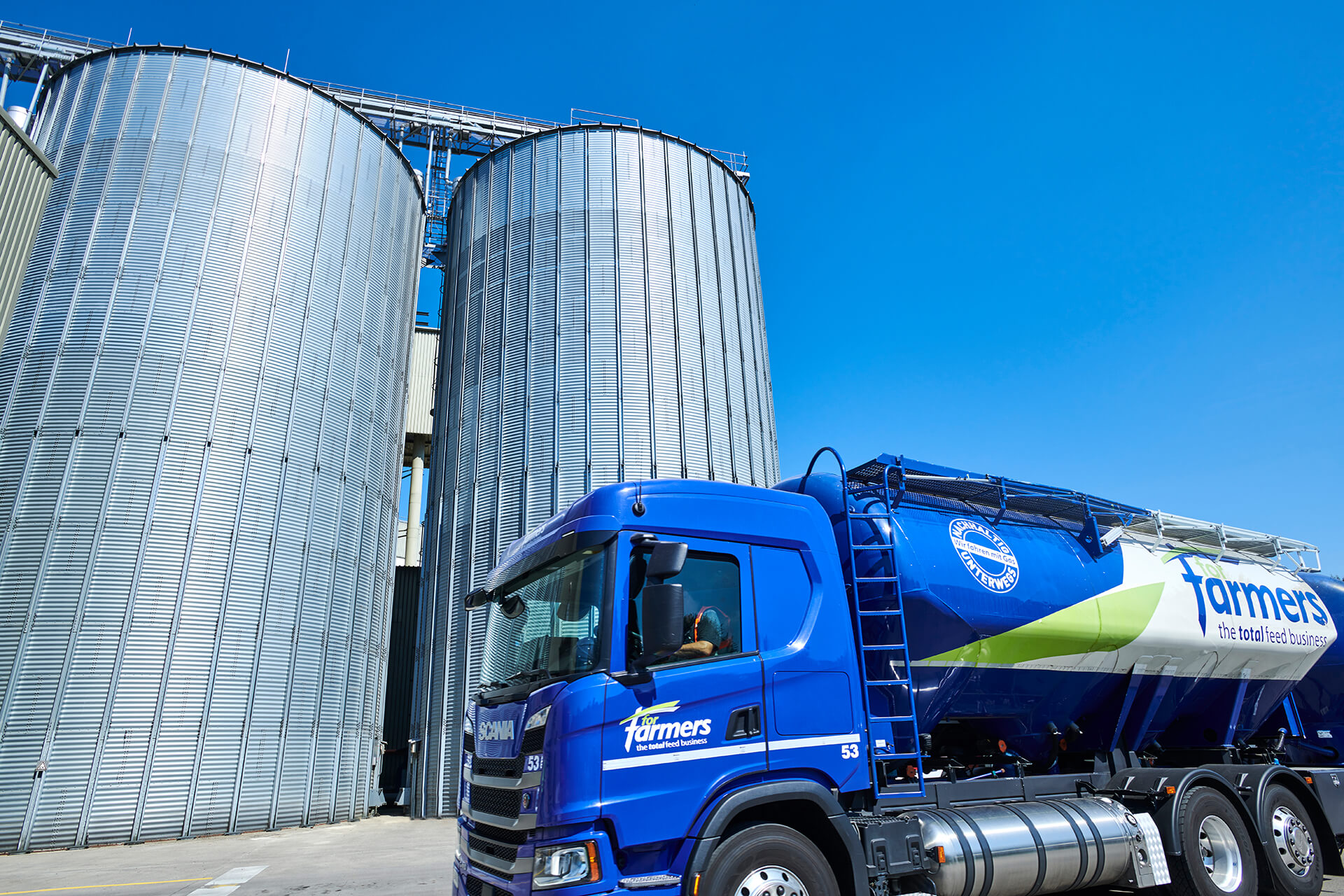 Mixed feed production
Optimising production with smart automation
How to get the most out of batch-oriented animal feed production
Our colleagues have automated mixed feed plants in many countries. Because SCHULZ systems technology for sustainable, safe and efficient mixed feed production has spread around the world.
We know our way around batch-oriented processes. With a passion for technology and innovative strength, we get to work for you – whether for a simple grain silo system or a complete factory. This is how we revolutionise mixed feed production through state-of-the-art automation concepts.
We automate the mixed feed production with an integrated approach
With our SCHULZ productionstar® process control system, we cover the entire range of feed production for you. From raw material receipt to dosing, mixing and weighing processes, including molasses and liquid dosing, to press control and the automation of loading processes.
With our integrated approach to automation, we not only provide you with the perfect tools for the animal feed production, you also produce highly efficiently and save energy.
OUR SERVICES FOR ANIMAL FEED PRODUCTION
For better results in agribusiness: We network all areas
By networking all stations of the mixed feed production and creating special interfaces, you benefit from continuous automation. This applies not only to all processes on your premises, but also to those with your suppliers and customers in the upstream and downstream areas of agriculture.
You and your business partners will increase significantly your added value and achieve maximum profitability. We implement all this with SCHULZ productionstar®, our powerful production control system for the entire feed industry.
Would you like to learn more about mixed feed production in agriculture? Or do you have questions about our intelligent feeding and watering systems for farms? We offer the complete range of services. Contact us, we will be happy to advise you.
REFERENCES IN THE AGRICULTURAL SECTOR
We are here for you


Your contact options