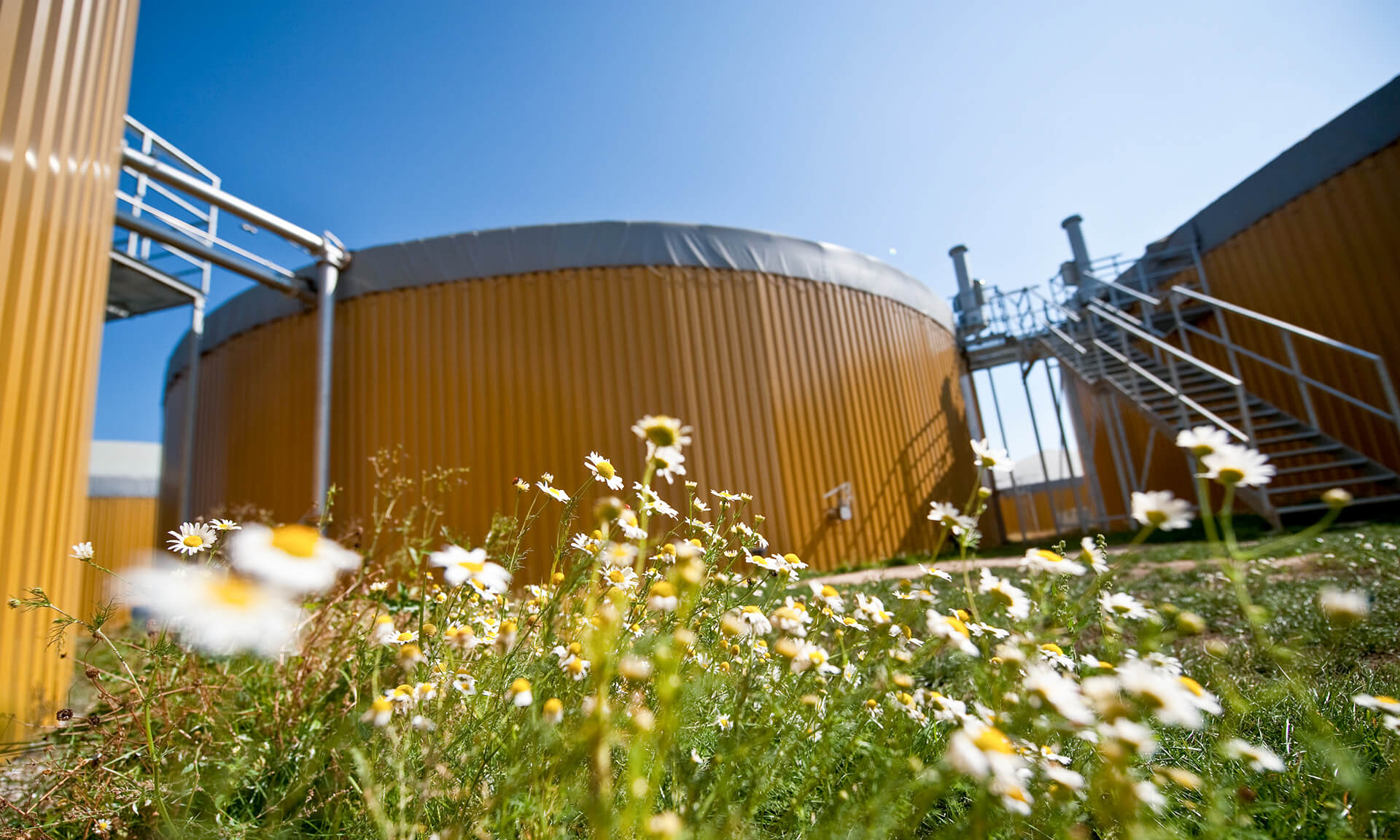 with your biogas plant
and our innovative technology save energy and costs permanently
Why all-rounder biogas is also worthwhile for your company
Biogas is produced from liquid manure and other organic biomass – another necessary building block for climate protection and energy transition. However, the focus on renewable raw materials for energy production also offers many advantages for your company.
Therefore, take advantage of our expertise in the field of renewable energies and effectively combine our energy-saving solutions with high profitability.
We optimise your biogas plant, including the necessary technology: from the electrical control, measurement and regulation technology for the entire plant complex to switchgear construction, cable laying and expansion and connection. We supply everything so that you as a company can profit permanently from your biogas plant.
Your advantages with a future-oriented biogas plant
You can use biogas in many different ways. Whether for electricity generation, to produce heat, for feeding into the gas grid or as bio-LNG fuel for heavy-duty transport. The weather-independent generation and the base load capacity of this energy grants you as a plant operator a predictable source of income.
Biogas plants thus pay off for you as a company several times over – regardless of whether you are at home in industry or agriculture. Not least through positive image cultivation.
We work together with competent partners in biogas plant construction. Together with them, we implement your biogas plant. Of course, this also includes the innovative technology we supply.
OUR SERVICES FOR BIOGAS PLANTS
How our biogas plant makes the technology of your trucks environmentally friendly
The conversion to fuel makes biogas a permanently exciting topic for every company. Bio-LNG (liquefied natural gas) is produced from biogas, which is converted into methane and then liquefied.
Bio-LNG can thus drastically reduce the emission of particulate matter compared to diesel trucks, which is definitely an advantage for the environment – and thus also for your company's image. But it doesn't stop there, because Bio-LNG can easily be used in any existing LNG truck. This not only saves you an expensive retrofit.
Trucks powered by bio-LNG are also much quieter and more pleasant to drive because there are fewer vibrations. Nevertheless, the range of the trucks remains the same compared to LNG trucks. Disadvantages? Wrong. You only benefit from the advantages. These are many good reasons for a biogas plant and the associated technology, which we take care of for you.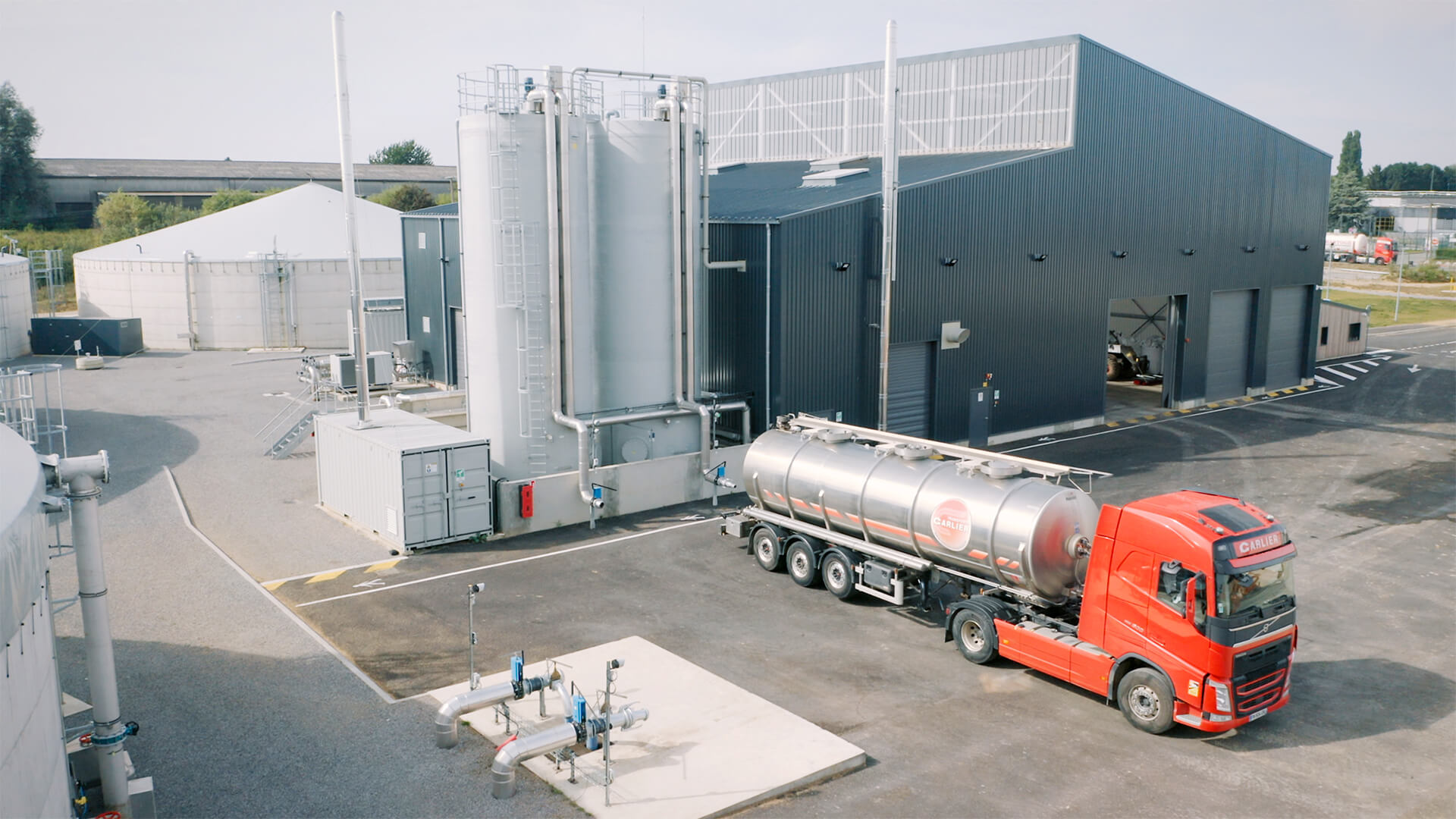 Fully exploit your energy-saving potential with the new biogas technology
Biogas plants by no means only have clear advantages for achieving climate targets, which you can use for your company. We would be happy to advise you on your growth opportunities in the field of renewable energy. We not only implement biogas plants, but also expand your charging infrastructure or offer you attractive solutions if you are thinking about battery storage.
Contact us today and equip yourself for the future as a company with our innovative energy-saving solutions.
REFERENCES IN THE AGRICULTURAL SECTOR
We are here for you


Your contact options